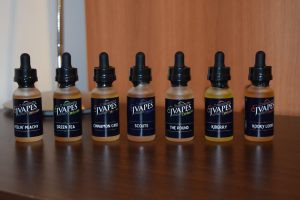 Jvapes is a popular e-liquid company based in Prescott, Arizona that's been growing steadily over the last three years, establishing a good online presence, while also setting up a small network of physical stores in Arizona, Colorado and Oklahoma. Jvapes sells a variety of vaping products, from mods to replacement coils and batteries, but it is primarily known for its  collection of complex e-liquid flavors. I have been curious about some of them for a really long time, so when I was contacted by Chuck at Jvapes about doing a review of...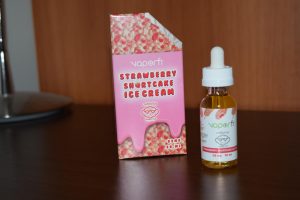 VaporFi recently teamed up with Cosmic Fog to create one of the most delicious desert vapes I have tried in a while - Strawberry Shortcake Ice Cream. Summer may be over, but let's face it, it's never a wrong time for some tasty ice cream, especially in vapor form. To be honest, when I first heard about the surprising partnership between two of the most well known brands in the vaping industry, I wasn't very excited. I know Cosmic Fog is one of the most popular e-liquid makers out there - some would even say the most popular - but having...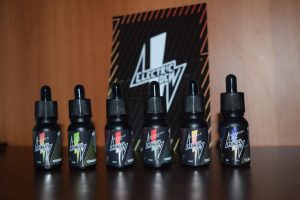 Electric Dew is a London-based brand of premium e-liquid created by the same group of vaping enthusiasts and experienced mixologists that brought us Attitude Vape. Their current collection consists of five English-style fruit flavors that actually sound pretty delicious. Electric Dew e-liquids only come in 15 ml bottles, which I found a bit strange, since most premium juice makers either go for 30 ml or at least give you the option to choose a larger capacity bottle. It's not a big deal if you're a casual vaper, but I for one managed to...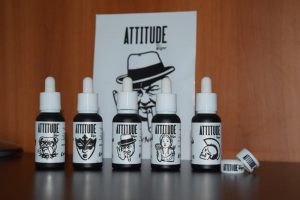 Attitude Vape is a UK-based premium e-liquid company that tries to capture the spirit of British culture with a very unique line of juices. It's not their flavors are so much different than those of US brands, they just taste totally different, or as they put it, "distinctly British". The company was founded by a group of vaping enthusiasts and experienced mixologists who set out to create a new range of e-juices "that pays homage to the UK and it's burgeoning liquid scene". The five flavors they have launched so far are all inspired by...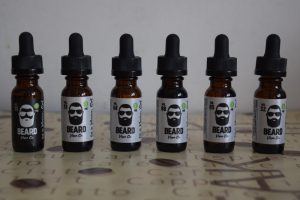 I had known about Beard Vape Co. for a while now, and even though everyone was talking about how great its flavors were, I just didn't feel drawn to it for some reason. Maybe it was the numbered names of the flavors that just didn't appeal to me, or the bearded hipster logo on the bottles, I don't know,k but for some reason I just always bought other stuff. Then, one day, in order to reach a certain sum on my order and get free worldwide shipping, I bought the whole line, in 15ml bottles. But even after buying it, I kept ignoring it. I went...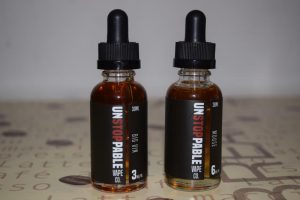 Apollo E-cigs was one of the companies I started vaping with many years ago, and the fact that they are still around and growing after all this time is a testament to their ability to adapt to the needs of their customers. Unlike other big brands that started out in the cigalike age, and failed to transition to advanced vaping gear, these guys have constantly been upgrading their offerings in order to stay relevant in a very competitive market. So it comes as no surprise that they recently launched a new line of Max VG e-liquid called...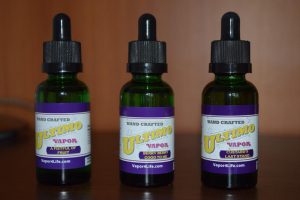 Way, way back in the day, when KR808 cigalikes were at the top of the food chain in the vaping world, Vapor4Life was the most respected brand in the business. They had the best quality products, decent prices and awesome customer support. But one of the things I remember best about V4L is the impressive lineup of e-liquids - over 100 different e-juice flavors, ranging from tobacco and coffee to sweets and fruits. So when the company got in touch with me about doing a review of their new Ultimo Vapor line of premium e-liquids aimed at cloud...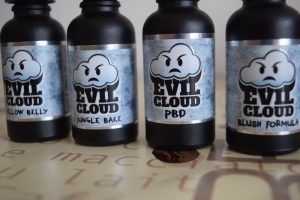 Evil Cloud is a UK-based e-juice company that has apparently spent months creating "the most evil e-liquid of all times" and came up with four flavors that they describe as "truly heavenly". This oxymoron may be intriguing enough for some people to give Evil Cloud a try, but I personally found the flavor profiles of their four blends to enticing to pass up. I was not at all familiar with the Evil Cloud brand when I stumbled upon it on an online UK vape shop, but after reading the descriptions of their flavors it just seemed like a juice...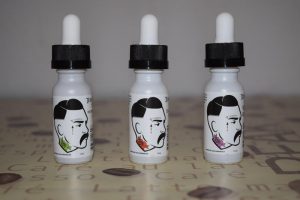 Teardrip Juice Co. is an artisan e-liquid company based in Orange County, California that specializes in delicious fruit-based dessert vapes. Teardrip premium e-juice hit the market last summer and has been getting rave reviews ever since, so I just had to give it a try. Teardrip may be a small, relatively unknown e-liquid maker compared to other big players in the industry, but they surprised the hell out of me from the moment I laid eyes on one of their juice bottles. Normally, I don't put much emphasis on labeling and packaging, but...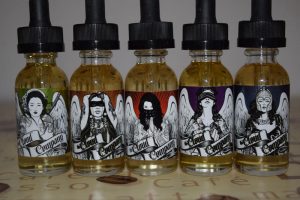 The Cloud Company is a premium MAX VG juice line from Suicide Bunny, one of the most popular and controversial brands in the e-liquid industry. Following the massive success of their previous two juice lines - Suicide Bunny and King's Crown - head mixologist Pip Gresham decided a new collection aimed primarily at cloud chasers. And that's how The Cloud Company came to be. A lot has happened since I reviewed the stellar King's Crown e-liquid by Suicide...