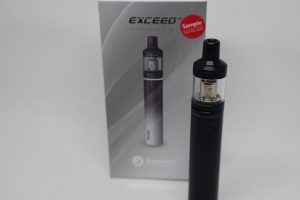 When it came out, the Joyetech eGo AIO was widely considered the best starter-level vaping device on the market, but that was nearly 2 years ago. That's a long time in this industry, and even though the eGo AIO remains very popular, Joyetech decided that it was time for a new and improved version of their beginner-friendly vaporizer. Enter the Joyetech Exceed D19 starter kit. Before we get into the nitty gritty of this review, I just want to emphasize that this is an entry-level device, mainly designed for smokers looking to switch to...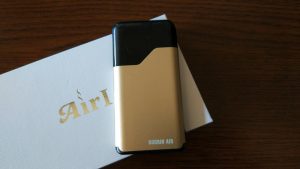 The Suorin Air is a stylish vape pod designed for beginners and smokers looking for an alternative. This all-in-one device is designed by Chinese company Goldreams Technology and allegedly manufactured by Foxconn, the world's largest contract electronics manufacturer, with clients like Apple, Sony or Intel. That doesn't really tell us much about the Suorin, but it's what marketing efforts seems to be focusing on right now, so I thought I'd mention it. A Look at the...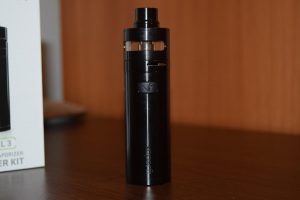 The VaporFi Rebel 3 is one of the most confusing vaping devices I have ever seen - it looks like a compact mechanical mod, but it's actually a beginner-friendly all-in-one device that comes with all the built-in protections of a regulated vaporizer. That's not a bad thing at all, in fact, it's this appealing design that helps the newest Rebel stand out from the plethora of AIO devices currently flooding the market. In this review, we'll be looking at all the features of the VaporFi Rebel 3 to see if it has anything else going for it apart from...