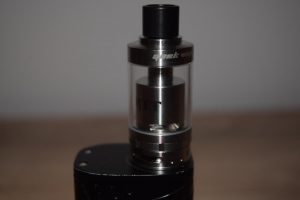 The new Geek Vape AMMIT is a single coil RTA from the same company that brought us the Griffin 25 RTA and the Avocado 24 RDTA. People have been asking for more single-coil atomizers for a while now, and Geek Vape has answered with an RTA that they claim is super easy to build on and offers awesome flavor, thanks to an innovative airflow system referred to as "three-dimensional airflow". But we've...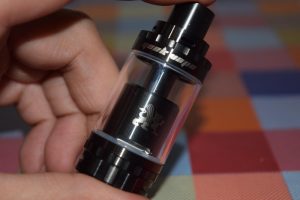 Following the success of the Griffin 25, the guys at Geek Vape have come out with an improved version of their popular RTA - the Griffin 25 Plus. You may not notice any difference looking at the two versions, but that's only because the biggest changes were made on the build deck of this atomizer. In this review, we'll try to figure out if the Plus is actually better than the awesome Griffin 25, and if it's worth upgrading to the new iteration.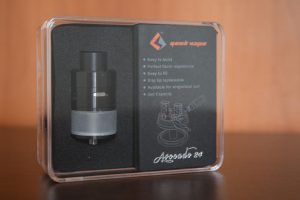 Geek Vape advertises its new Avocado 24 tank as an RDTA, but to anyone that's not a total newbie when it comes to vaping, this thing is a Genesis-style atomizer. That makes it a blast from the past, because while 'Gennys' were quite popular at one point with vapers looking for a compromise between drippers and tanks, they kind of faded away once Rebuildable Tank Atomizers (RTAs) burst onto the scene. But Geek Vape seems to think Genesis atomizers can still be relevant today, and judging by the huge popularity of the Avocado 24, it might just...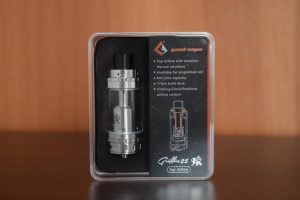 Geek Vape is one of the hottest atomizer brands in the industry right now. Their original Griffin RTA has received a lot of praised from the vaping community, as have all their other offerings, like the Avocado Genesis and Tsunami RDA. The Chinese company has recently released a new Griffin, called the Griffin 25, which comes with higher e-juice capacity and bigger building deck, among other improvements. The Geek Vape Griffin 25 Top Airflow RTA kit comes in a clear plastic box with a foam holder for the tank and a thin cardboard side cover...