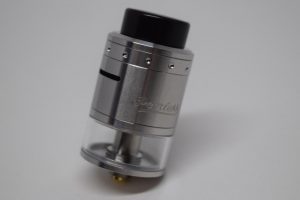 If you loved the GeekVape Peerless RDA (Special Edition), but wished you could use it for longer without constantly having to drip juice into it, the new Peerless RDTA has you covered. GeekVape have basically taken the innovative build deck of their popular RDA and placed it atop a glass tank that holds up to 4 ml of e-liquid. The Peerless RDA had an exceptionally deep juice well - a whopping 9 mm deep - but it was still a dripper, so if...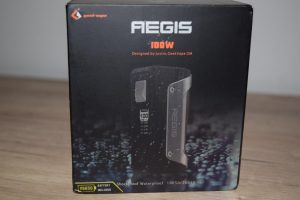 The GeekVape Aegis is a single 26650/18650 battery mod that not only has the most advanced features built-in, but is also designed to be shockproof, waterproof and dustproof. So if you work in an extreme environment and are looking for a vaporizer that can take a beating, or if you're just really clumsy, the GeekVape Aegis may be the device you've been waiting for. A Look at the...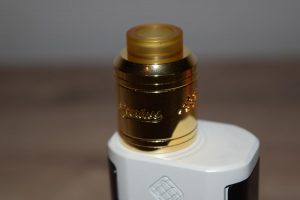 The special edition Peerless RDA is an enhanced version of the original Peerless, which GeekVape released just a few months ago. The aluminum body has now been replaced with one made of stainless steel, the acrylic top cap has been swapped out for a metal one with a Goon-style drip tip and the paint job has been improved as well. At the same time, Geekvape kept all the features that made the Peerless special, including the 9mm-deep juice wells, and the split-post versatile build deck. The price has been bumped up just a little to reflect the...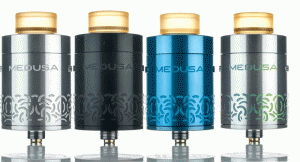 The GeekVape Medusa Reborn, or Medusa v2, is being marketed as an RDTA, but some people, myself included, regarded more as an RDA with a really deep juice well that can hold up to 3.5 ml of e-liquid. The original Medusa had its share of fans, but it did have some design flaws that put off a lot of vapers that would have otherwise considered buying it, so GeekVape decided to put out an improved version that addresses most of the problems of their original atomizer. Is the Medusa Reborn worth your hard earned money? Check out my review and find...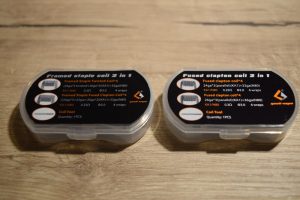 When it comes to fancy coils like Claptons or stapled coils, it's just not worth the effort to build them yourself. It's time consuming, labor-intensive and most time utterly frustrating. Luckily, these days you can find all kinds of cheap, well-made coils that you just have to mount on an atomizer and vape away. One of the many companies offering complex pre-made coils is Geekvape, the Chinese company that made a name for itself in the atomizer market. Today we'll be taking a look at two of their pre-made coil kits, the Fused Clapton 2 in 1,...