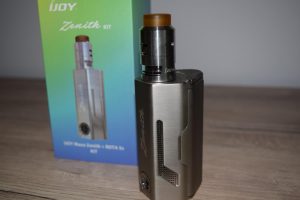 iJoy has recently put out an interesting kit featuring two of its most overlooked products of 2017, the MAXO Zenithm a triple-18650 variable voltage mod with a maximum power output of over 300W, and the RDTA 5S, its sixth generation RDTA and the successor of the original iJoy RDTA 5S. The atomizer was launched just last month, so it's only just finding its way to retailers' shelves, but the Zenith has been out since January, but hasn't really enjoyed the success of previous iJoy mods, It's not because it's bad device, quite the contrary, it's...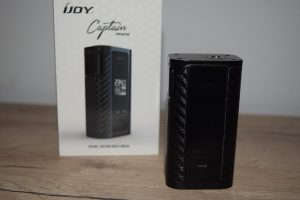 It's not every day that I get to review a possible game-changer, so I was really excited to receive the new iJoy Captain PD270 for testing. This is a dual-battery mod that comes packed with the most advanced features available today, but what really sets it apart from other advanced mods is the fact that it supports 20700 batteries, as well as standard 18650 batteries. The new 20700 batteries are supposed to boost battery life significantly, and they may soon become the new standard in the vaping industry.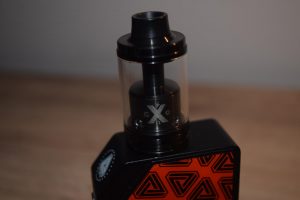 Up until a while ago, SMOK used to be the busiest company in the vaping industry, but iJoy have really been contesting that title lately by pushing out products at an impressive rate, making it harder for reviewers like me to keep up. Their latest creation is the EXO RTA tank, a versatile atomizer that comes with two different build decks - one for single coil and another for dual coil vaping - and that transforms from a 2 ml capacity "shorty" to a massive 6 ml tank.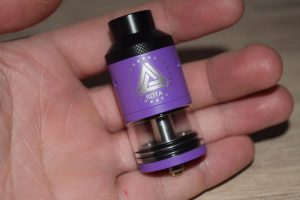 RDTAs are really popular these days and Chinese company iJoy has really been cashing in on this trend. They've put out not one, not two, but four different RDTA atomizers - the original Limitless, the Limitless Plus, the Combo RDTA and now the Limitless RDTA Classic Edition. They are really riding the RDTA train right now, and to great success, I might add. In this review, we'll be looking at the iJoy RDTA Classic, the latest and reportedly the best iJoy RDTA to date. Before we get into the actual review, I just want to clarify that I don't...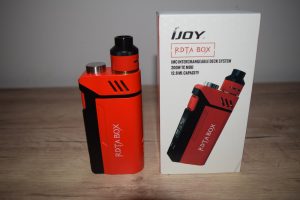 The iJoy RDTA Box is an all-in-one vaping device designed by Chinese manufacturer iJoy in collaboration with popular YouTube reviewer VapingWithTwisted420. It features a massive 12.8 ml e-liquid tank, 200W maximum power output, interchangeable RDA build decks, as well as temperature control and various other advanced options. This is definitely one of the most interesting devices to come out this year, so when I was approached about doing a review of it, I jumped at the opportunity. Let's see if the iJoy RDTA Box 200W is as good as it...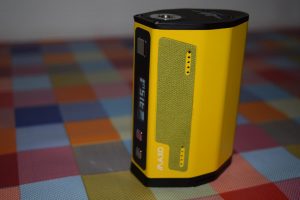 Chinese company iJoy is on fire these day. Not only are they releasing new products virtually every month now, but they are also number one when it comes to innovation. After launching the world's first dual-26650 regulated mod - the iJoy/Limitless Lux - they have recently released the first quad-18650 device, the massive iJoy MAXO. Promising a maximum power output of 315W and double the battery life of a dual-18650 battery mod, the MAXO is probably the most eagerly anticipated vaping device of 2016, but we've seen plenty of other promising...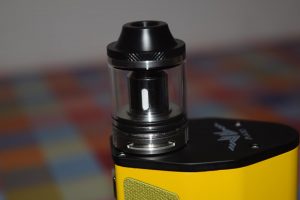 The iJoy Tornado 150 is the latest entry in the Chinese manufacturer's popular Tornado tank series. Following the success of the Tornado Nano and Tornado RDTA, iJoy is now trying to consolidate its presence on the tank market with a very affordable sub-ohm tank that features a simple top filling system and RTA functionality, thanks to the included RBA section. In this review of the Tornado 150, we'll try to figure out if iJoy has been able to keep production quality high enough on what is now one of the cheapest sub-ohm tank money can...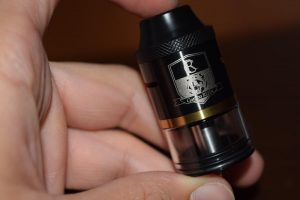 The iJoy Combo RDTA is a rebuildable atomizer the likes of which I have never seen before, and I'm willing to bet, neither have you. From the outside, it looks like an almost perfect replica of the Limitless Plus RDTA, which kind of makes sense considering that the two companies have (or had) some sort of partnership going on, but on the inside, the iJoy COMBO RDTA is a whole other animal. This thing has not one, not two, but six available building decks - only two of which come included in the kit - as well as an RDA deck and a pre-made coil...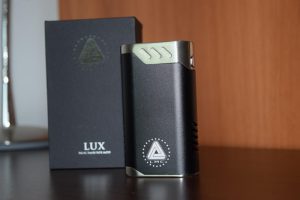 The iJoy/Limitless Lux 215W is a large dual-26650 battery box mod that comes with interchangeable sleeves and built-in advanced features like temperature control, customizable draw effects and a very user friendly menu. In this review, we're going to try to find out of the long battery life and affordable price make the Lux a worthy alternative to more well known devices in its size category, like the the SMOK X Cube 2 or the Reuleaux RX200. As the name suggests, the iJoy/Limitless Lux 215W is advertised as the result of a...