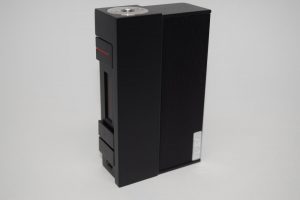 The VooPoo Drag 157W box mod was one of the biggest surprises of 2017. Designed and manufactured by a funny-named company that no one had really heard about, it managed to impress both through ts performance and the solid build quality. With the launch of its new Alpha One 222W mod, VooPoo hopes to convince consumers that it's not just a one-trick pony, but a serious company looking to leave its mark on the world of vaping. Featuring the same impressive Gene...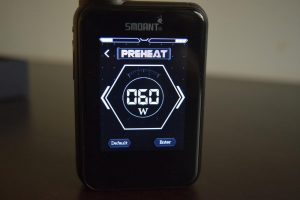 Following the success of the original Charon TC 218 dual-battery mod, Smoant has come out with an even more impressive version of their vaporizer, one that uses a gorgeous and surprisingly responsive touch screen, instead of the classic "+" and "-" buttons. The Smoant Charon TS 218 is the best looking touch-screen mod I've ever used, but let's see if its performance is up to par. A Look at the Contents The Smoant Charon TS 218 comes in a large, white...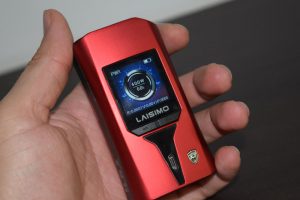 The Laisimo Wyvern 235 is one of the slickest vape mods I've seen in a while, which really isn't very surprising considering that the Chinese manufacturer claims that it was inspired by Ferrari's FXX K concept sports car. It's also one of the smallest and definitely the lightest dual-battery devices I have ever used, and comes packed full of interesting features, like a large color OLED display, fast charging and firmware upgrades, as well as 235W power output. It definitely looks and sounds impressive, but let's see if really lives up to the...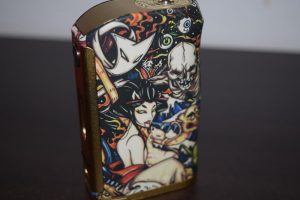 The Asvape Michael is a 200W box mod featuring the highly-regarded VO Chipset and an eye-catching paint finish inspired by traditional Japanese paintings. Both the Chinese manufacturer and the board were completely new to me, but what really caught my attention and ultimately made me want to try out this device for myself was the look. It may not appeal to everyone, but it definitely stands out. I've always been fascinated by Japanese culture and I though the Michael would be a worthy addition to my growing collection of mods. Before we get...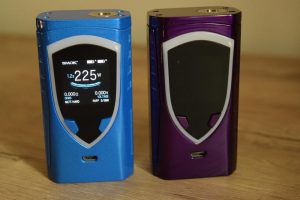 If you loved the SMOK Alien and have been waiting for an updated version, you'll be happy to know that the wait is over. It may not be called the Alien 2, but, in my opinion, the new SMOK Procolor is basically the successor of the popular Alien 220W mod. It has the same general design, same 510 connection. almost the exact same size and width, and a very similar firing bar. But this is a newer device so it does come with some extras - a whole new menu interface...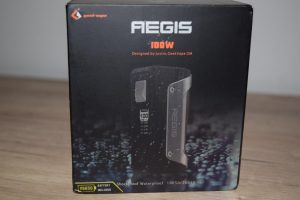 The GeekVape Aegis is a single 26650/18650 battery mod that not only has the most advanced features built-in, but is also designed to be shockproof, waterproof and dustproof. So if you work in an extreme environment and are looking for a vaporizer that can take a beating, or if you're just really clumsy, the GeekVape Aegis may be the device you've been waiting for. A Look at the...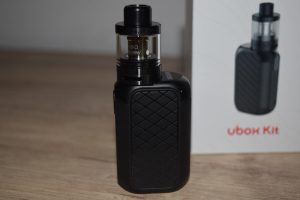 The Digiflavor Ubox is an entry level vaping kit that consists of a small and lightweight mod and a basic sub-ohm tank. Featuring a single button and no complicated settings menu, the Ubox is perfect for beginners looking for decent vapor production, but also experienced users interested in something and small and reliable for vaping on the go. A Look at the Contents The Ubox starter kit comes in the usual Digiflavor packaging, a red-and-white cardboard box...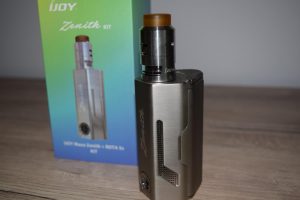 iJoy has recently put out an interesting kit featuring two of its most overlooked products of 2017, the MAXO Zenithm a triple-18650 variable voltage mod with a maximum power output of over 300W, and the RDTA 5S, its sixth generation RDTA and the successor of the original iJoy RDTA 5S. The atomizer was launched just last month, so it's only just finding its way to retailers' shelves, but the Zenith has been out since January, but hasn't really enjoyed the success of previous iJoy mods, It's not because it's bad device, quite the contrary, it's...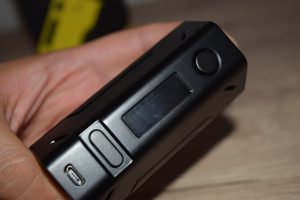 The Smoant Battlestar is one of the most compact dual 18650 battery mod on the market right now, but don't let its size fool you. This device has respectable max power output of 200W and comes with most of the advanced features you can expect from an advanced mod. It's also one of the most attractive looking devices in its category, so even though it has been out for nearly a year, it's still very popular with vapers who want something small enough to fit in their pocket, but also put out over 100W of power.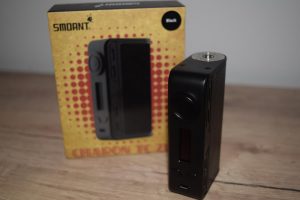 The Smoant Charon is a dual-18650 battery mod that combines a classic, ergonomic design with the most advanced features vaping technology has to offer, such as on board balanced charging and fast charging. It has a maximum power output of 218W and is supposedly firmware upgradable. In case you're wondering about the name Smoant chose for this mod, it was actually named after the Greek mythology ferryman who carries souls of the freshly deceased across the river Styx, to the world of the dead. Why the Chinese company opted for what many may...