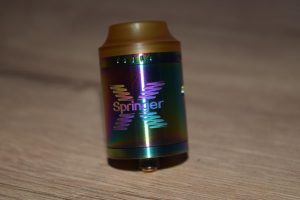 Breaking into the crowded vaping industry is pretty tough for a new company, but I think Tigertek has the right approach - innovation. Their new Springer X RDA is unlike anything I've ever seen before. It basically offers a screw-less alternative to the regular RDA build deck, instead relying on strong springs to keep your coil leads in place. It's definitely a novel idea, and one that could actually make RDAs more mainstream, as this concept really makes setting up your dripper faster and easier. It's not every day that we get to see real...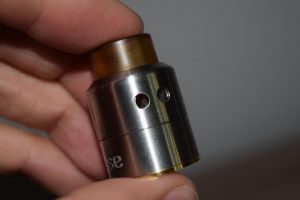 As the name suggests, the Pulse 22 BF RDA from Vandy Vape is a 22 mm RDA primarily designed with squonkers in mind. The BF stands for "bottom feeding", in case you haven't figured it out, so the Pulse is mainly meant to be used with squonk mods, which feed juice into the atomizer through a hollow connection pin. It works just as well in dripping mode, but it's the squonking functionality that really makes this atomizer stand out from the hundreds of other RDAs. If you're reading this review, you're probably already familiar with...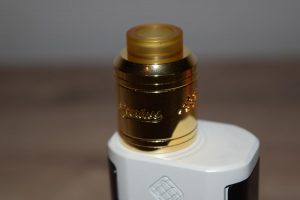 The special edition Peerless RDA is an enhanced version of the original Peerless, which GeekVape released just a few months ago. The aluminum body has now been replaced with one made of stainless steel, the acrylic top cap has been swapped out for a metal one with a Goon-style drip tip and the paint job has been improved as well. At the same time, Geekvape kept all the features that made the Peerless special, including the 9mm-deep juice wells, and the split-post versatile build deck. The price has been bumped up just a little to reflect the...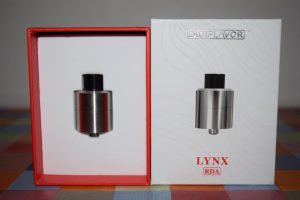 The Digiflavor Lynx is a 25mm RDA featuring beefy Goon-style clamp posts as well as both bottom and side airflow for intense flavor and monster vapor clouds. These features alone, without even mentioning the huge build deck and Kennedy-style airflow slots, hint at a very good RDA, but in this review we'll see if the whole is just as good as the sum of its parts. This was my second experience of with a Digiflavor device, after