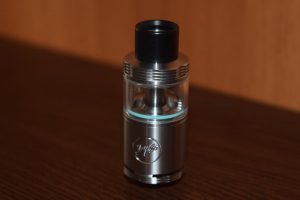 The Wismec Cylin Plus is an innovative atomizer that aims to replicate the satisfying vaping experience of dripping, without the user actually having to drip juice over the coils every few puffs. You might say 'well, we already have RTAs for that,' and you'd technically be right, but most RTA systems pull the e-liquid from a reservoir under the build deck, while the Cylin design actually has the juice dripping on the cotton from a tank positioned on top of the RDA section. It's a bold concept that actually works great IF set up right, which I...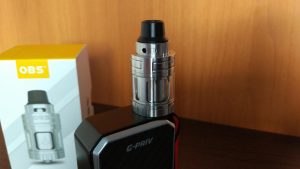 Following the smashing success of the original Engine RTA, Chinese manufacturer OBS has recently released a Nano version of its popular tank. Contrary to what the name might lead you to believe, the OBS Nano is the exact same size as the standard model, but it does feature a single-coil build deck instead of the original Velocity deck and an improved airflow system that's supposed to improve flavor. In this review we'll be taking a close look at these changes and determine if they make the Nano better than its older brother.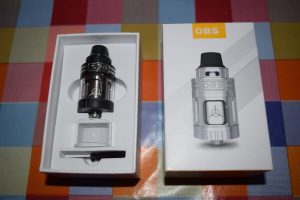 The OBS Engine is a new 25mm RTA that claims to solve probably the biggest problem plaguing RTAs right now - leaking. The Chinese company has come up with an innovative design that takes the common bottom airflow system out of the equation, and thus minimizes the risk of leaking. But that's not the only thing going for it. The Engine has an above average e-liquid capacity of 5.2ml, as well as an ingenious top-filling system, and last but not least, it looks beautiful. In this review, we're going to go over the pros and cons - because there...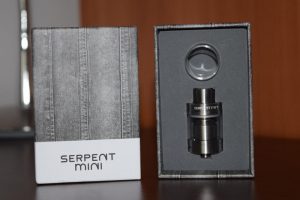 The Serpent Mini is a 22mm single-coil RTA made by a Chinese company called Wotofo. It's very small compared other RTAs I've tested in the past, and having gotten used to dual-coil setups, I really wasn't expecting very much from the Serpent Mini. But let me tell you, this little guy will surprise you. Not only is it very slick and easy to fit on a small single 18650 battery device, it also puts out lots of warm, satisfying vapor and amazing flavor. Wotofo has been in the vaping business for a while and is responsible for popular products...