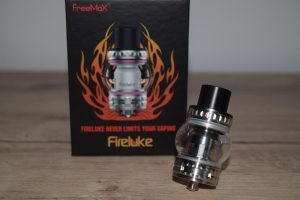 Ever wish you could vape on a miniature gumball machine? Well, thanks to the new Freemax Fireluke sub-ohm tank, now you can. But there is more to this device than a bubble glass tube, so I would definitely not refer to it as a simple novelty piece. Performance-wise, the Fireluke has been compared to the popular SMOK TFV8 Cloud Beast, so that should tell you a lot about its vapor production capabilities. The massive coil-heads are as impressive as they...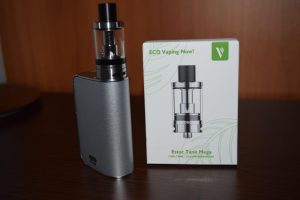 Almost a year after taking the vaping world by storm with its revolutionary Target 75 VTC kit, Vaporesso launches the Estoc Tank Mega, a new sub-ohm tank that uses the Chinese company's innovative cCELL ceramic coil technology and introduces an interesting eco-vaping concept. Obviously, it also promises thick vapor and excellent flavor. In this review, we'll be taking a close look at the Estoc Mega to see if it has what it takes to become another Vaporesso sleeper hit. Very few people had even heard about Vaporesso, when the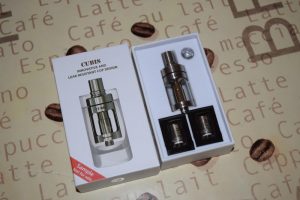 If you're in the market for a new tank that's super easy to fill and actually leak-proof, then you might want to give the Joyetech CUBIS a try. The Chinese manufacturer has really gotten creative with the design of its latest tank, and the results are very interesting. The Joyetech CUBIS kit comes in a small cardboard box that contains the tank itself, three different coil heads, a spare clear glass drip tip, a user manual and a small card with instructions to avoid dry hits. Considering you can get this kit for around $20, it's a pretty...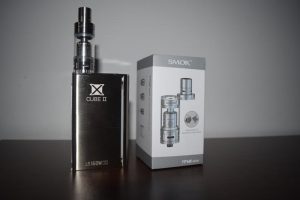 The SMOK TFV4 is arguably the most advanced sub-ohm tank on the market today, but if you have a problem with its large size, you'll be glad to know that the Chinese maker has recently launched a "mini" version that has the same high build quality and delivers the same kind of performance. The design of this new addition to SMOK's already strong lineup is roughly the same as the original TFV4, but does incorporate some minor changes designed to fix some issues that users have complained about. 2015 has been a great year for SMOK...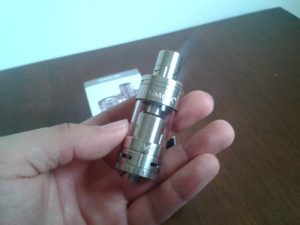 I have been putting off this review of the SMOK TFV4 sub-ohm tank for a while now, partly for lack of time, but mostly because I have been having mixed feelings about it. The build quality and performance of this thing are absolutely amazing, but, on the other hand, it's hurting my wallet so bad that I can almost hear it screaming in pain. The SMOK TFV4 (Taste Fusion Version 4) is a monster of a tank, both literally and figuratively speaking. At 24.5mm wide and 73.5mm high, it's one of the biggest - if not the biggest - tanks on the...