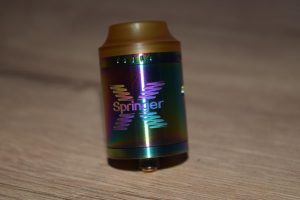 Breaking into the crowded vaping industry is pretty tough for a new company, but I think Tigertek has the right approach - innovation. Their new Springer X RDA is unlike anything I've ever seen before. It basically offers a screw-less alternative to the regular RDA build deck, instead relying on strong springs to keep your coil leads in place. It's definitely a novel idea, and one that could actually make RDAs more mainstream, as this concept really makes setting up your dripper faster and easier. It's not every day that we get to see real...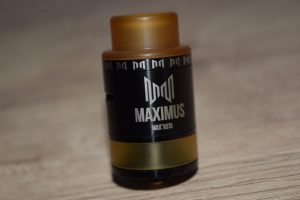 The Oumier Maximus Max is a 24-mm RDTA featuring adjustable airflow control, a square Velocity-style build deck and an ingenious top-filling system. But the thing that really caught my attention was the price of this atomizer. It costs under $20, which is pretty sweet for an advanced RDTA. I would even say suspiciously sweet, so let's try this thing out and see if it's as good as it looks on paper. I had never tried any Oumier products prior to this review. I figured they must be a new company, but upon checking their website, I learned...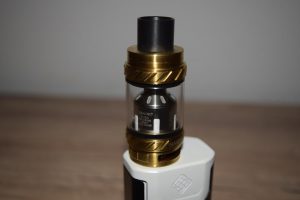 Following the massive success of its TFV4 and TFV8 sub-ohm tanks, SMOK decided to go even bigger and this year launched the mother of all cloud-chasing tanks, the SMOK TFV12 Cloud Beast King. I think the name pretty much says it all, but if this is you're unfamiliar with the TFV family of tanks, they are all about big clouds of vapor so dense that you can cut them with a knife. In this review, I'll basically try to find out what SMOK could have possibly done to make this better than the stellar TFV8.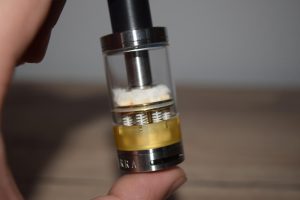 Vaping technology is evolving at such a rapid pace that we see new and innovative things come out virtually every day. I have been fortunate enough to be able to try and test many of these new and amazing devices, but in all my years as a vaper, I don't think I've ever seen anything quite like the Envii Terra RTA. This beast of an atomizer has a completely new design, works with up to eight coils and can supposedly be used at 300W without any nasty dry hits. It's something special, to be sure, both in terms of looks and functionality, so...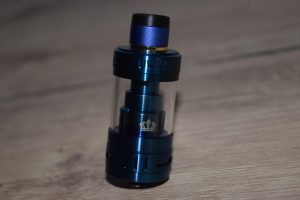 The original Uwell Crown was one of the most well-received sub-ohm tanks in vaping history, and for good reason. The build quality was excellent and in terms of performance it was on a whole other level from everything else on the market at the time of its launch. The Crown II was meant to build on the success of its predecessor, but due to some serious design faults it ended up being a total failure. With the third generation Crown tank, Uwell was either going to redeem themselves and prove to everyone that they are not just a...
After blowing our minds with vapor-producing monsters like the TFV4, TFV8 and Skyhook RDTA tanks, SMOK is now showing mouth-to-lung (MTL) vapers some love with the new Spirals family of tanks. Its newest member, the SMOK Spirals Plus is a sub-ohm tank that promises amazing flavor and...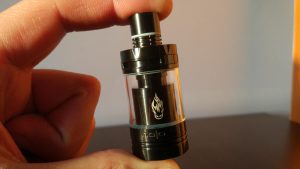 The Halo JAG6 is an advanced tank that features top-only airflow, an innovative double wall atomization chamber, ceramic cover coils (CCC) and a capacity of 4 ml of e-liquid. It sounds like a genuinely interesting device, which is somewhat surprising as it's sold by a company that specializes in e-liquid, and usually licenses technology from other companies for its hardware. In fact, I just did a review of the Halo Reactor Mega starter kit which was basically...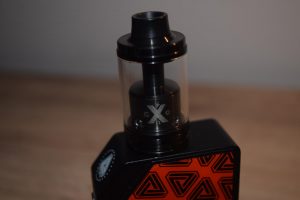 Up until a while ago, SMOK used to be the busiest company in the vaping industry, but iJoy have really been contesting that title lately by pushing out products at an impressive rate, making it harder for reviewers like me to keep up. Their latest creation is the EXO RTA tank, a versatile atomizer that comes with two different build decks - one for single coil and another for dual coil vaping - and that transforms from a 2 ml capacity "shorty" to a massive 6 ml tank.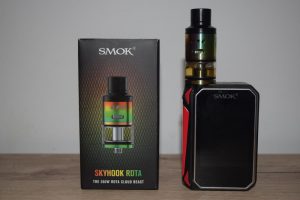 RDTA's are really popular these days, so much so that it seems like everybody and their sister is coming up with one just so they can grab a piece of the pie. The latest player to join the party is SMOK, which has recently launched the Skyhook RDTA, an intriguing atomizer featuring both side and bottom airflow, 5 ml e-liquid capacity and the possibility to be converted into an RDA. In this review, we'll be taking a close look at the Skyhook and determine if it's a worthy competitor to popular RDTAs like the iJoy Combo RDTA and the Limitless...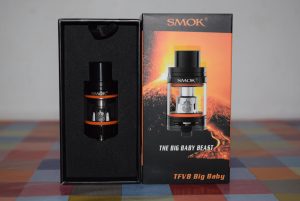 The SMOK Big Baby Beast is the newest addition to the popular TFV8 family of tanks. It's very similar in design and functionality to the TFV8 Cloud Beast and the Baby Beast, which comes included in the Alien 220W kit, and size-wise it's smaller than the original TFV8 tank and larger than the Baby Beast. SMOK loves to offer all these different versions of their tanks, they've done the same thing with the TFV4, and now they're doing it with the newer TFV8 series.