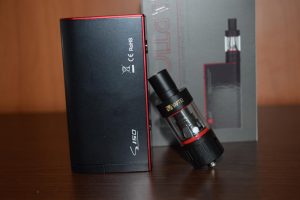 The Vaptio Ascension S150 is a revolutionary kit that promises to take temperature control vaping to a whole new level. The incorporated ATC (Accurate Temperature Control) technology makes use of a proprietary 3-pin structure and a chip embedded in the ATC coil heads to precisely read temperature during vaping. I for one had never even heard of Vaptio prior to this review, but when the guys at Heaven Gifts approached me about testing the new S150 starter kit and sharing my thoughts with the community, I was more than just a little bit...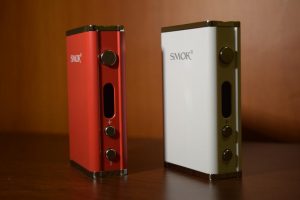 The SMOK R200 is a 200W temperature control mod from Chinese manufacturer SMOK Tech. There are plenty of these devices to choose from nowadays, but what really sets the R200 apart from other high-power mods are its compact size, unusually light weight and very competitive price point. Although the R200 comes in the exact same packaging we've come to expect from SMOK, the contents of this particular kit are a bit different. Inside the large cardboard box you can find the mod in one of four available colors (black, silver, white and red), a...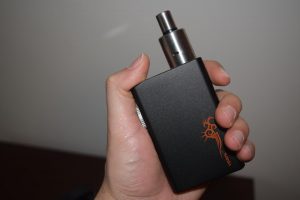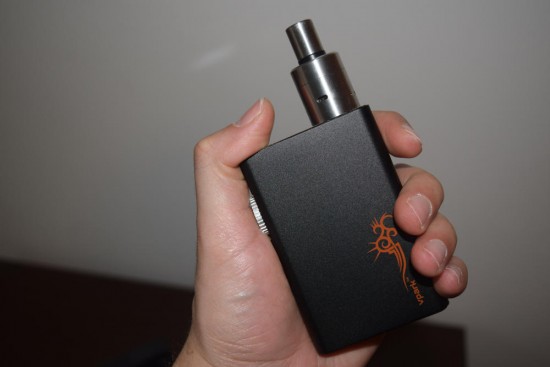 High-power temperature control mods are all the rage these days, and for good reason - they offer great performance, high battery life and a great deal of customization options. They are clearly the best option for experienced vapers, but beginners and intermediate users often get lost in their feature-rich menu while trying to figure out all the settings. Simplifying things is sometimes a good idea, and that's exactly what VPark has tried to do with its TC100 VT/VW box mod, by completely doing away with the options menu. Was that a good...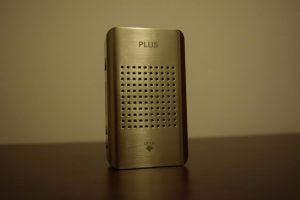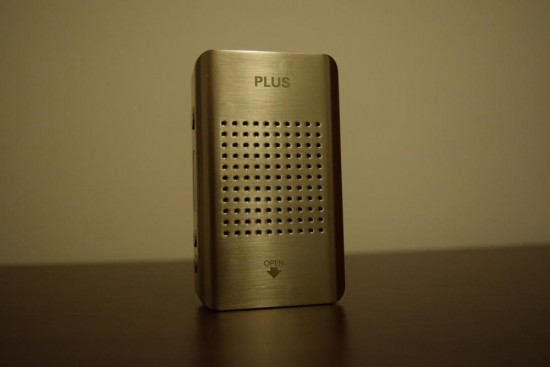 After the success of its first very first mod, the Koopor Mini 60W TC, Chinese company Koopor has decided to up its game by launching an even more impressive temperature control device, the Koopor Plus, which has all the features of the Mini, plus extended battery life, support for stainless steel coils and, best of all, a very competitive price. For those of you who are not yet familiar with the Koopor brand, it's a young Shenzen-based company owned by the same group behind the much more popular SMOK. They've barely been on the market for...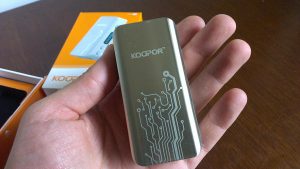 The Koopor Mini is a compact dual mode -variable wattage and temperature control - mod from a new Shenzen-based company called Koopor. This device may be little compared to other advanced TC vaporizers like the SMOK XCube 2 or IPV4 but it can output up to 60 watts of power and is packed with an impressive number of interesting features. After fiddling with it for a few weeks I already found a nickname for it - The Little Engine That Could. Before we dive into the actual review, I feel I should give you some basic inf about Koopor, as it's...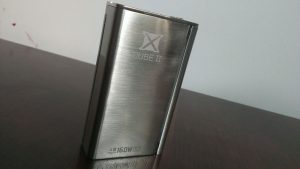 The SMOK X Cube 2 is one of the most advanced mods on the market today and a testament to how far vaping technology has come in the last few years. The latest entry in SMOK's X Cube series comes with all kinds of neat and useful features - including temperature control, Bluetooth 4.0 connectivity and a maximum power output of 160W - and a decent price to boot. In this review, we're going to take a look at all the things that make the SMOK X Cube 2 the best value-for-money mod for experienced vapers. Before we delve into the nitty gritty,...