In an attempt to change the general public's misperceptions about vaping and electronic cigarettes, an international team of researchers and scientists conducted a comprehensive review of significant scientific studies on the effects of vaping on human lungs and the respiratory tract. They concluded that electronic cigarettes are a much less harmful alternative to tobacco cigarettes.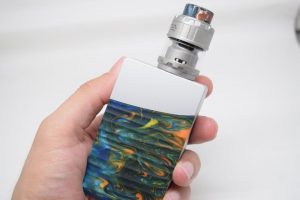 Published in the journal Expert Review of Respiratory Medicine, the comprehensive review was conducted by Italian researcher Prof. Ricardo Polosa along with a team of scientists from all over the world. They analyzed the data and findings of various recent studies on vaping and its effect on our respiratory system and reached a conclusion very similar to the one reached by the Royal College of Physicians of London, 5 years ago.
"We agree with Public Health England and the Royal College of Physicians of London that it is reasonable to proceed on the basis that vaping is at least 95% less risky than smoking, and probably even less risky than that," Prof. Polosa wrote. For smokers who want to do something about their health, our review shows that switching to vaping is a very good option if they don't want to or can't quit completely.  No-one can prove that e-cigarettes are one hundred percent safe, but all the science points to vaping being very much safer than smoking."
The authors of the narrative review, titled "The Effect of E-cigarette Aerosol Emissions on Respiratory Health: A Narrative Review", also pointed out that cigarettes smokers who partially replaced some of their cigarette intake with an e-cigarette saw improvements in symptoms like coughing and phlegm, and those who replaced tobacco cigarettes with e-cigs completely experienced even more beneficial results.
As far as serious respiratory conditions like asthma and chronic obstructive pulmonary disease (COPD) are concerned, the analyzed data showed that vaping may have a beneficial effect on sufferers who continue to smoke, but additional studies are required to confirm this finding.
"The millions of deaths resulting from cigarette smoking illustrate an ongoing, immediate and preventable tragedy that should be fully factored into a rational risk-benefit analysis," Dr. Polosa wrote. "In our view, there is a growing body of evidence that suggests substituting ECs for cigarettes  is an effective method of curbing the use of tobacco cigarettes. Unfortunately, consumer understanding of the relative risks is distorted and in the past few years fewer adult smokers have perceived e-cigarettes as less harmful than tobacco cigarettes. These misperceptions have real consequences and require corrections."
Unfortunately, while mass-media is partly to blame for spreading misinformation, in many cases the authors of the studies carry some of the blame as well. The authors of the review point out that research carried out on animals and laboratory cells 'are not robust indicators of the potential health risks of using e-cigarette' and have 'limited value'. That makes sense, as real-life vaping conditions are impossible to replicate and animal organisms respond to chemicals very differently than human ones. Not to mention that despite the questionable results of such studies, many of them don't even compare the effects of e-cigarette vapor to those of tobacco smoke.
"Yielding accurate findings for determining the respiratory health risks and benefits of e-cigarette use requires substantial improvement of current research designs. Obviously, only large long-range prospective studies of vapers who have never smoked can provide definitive data to demonstrate any potential impacts regular use of vaping products may have on long term health," Dr. Donald Tashkin, co-author of the review, said.
"Challenging uninformative or even misleading research due to problem with methodology and interpretation of these studies is not enough. It is urgent to address common mistakes and to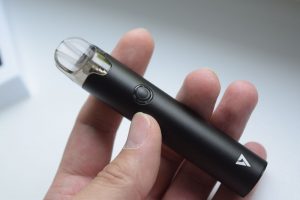 develop robust and realistic methodological recommendations in order to adequately assess the impact of EC use on human health under normal condition of use. The adoption of standardised methods can enable better tobacco harm reduction science," Prof. Polosa added.
Interestingly, this is not the first scientific review to determine that vaping was considerably less harmful to human health than tobacco smoke. Last year, an evidence-based review commissioned by the FDA reached similar conclusions, and earlier this year, an annual public health review found that vaping was much less dangerous than smoking.
In a time when the media and government organizations are busy reporting about the wave of "vaping-related illnesses" and now the "first vaping-related death", it's unsurprising that the comprehensive review of Dr. Ricardo Polosa and an international team of scientists into the the effects of vaping on the human respiratory system has gone largely unnoticed. After all, who needs scientific evidence and statistical facts, when scaremongering, assumptions and deception do a much better job in manipulating people's perception.
And before anyone freaks out, I am not downplaying the severity of the 193 cases of allegedly vaping-related respiratory illness in the US, just the way authorities have gone about reporting about it. Instead of making this about vaping in general, they should have made it absolutely clear that the problem is tied to the substances vaped. You can put anything in a tank, from DIY e-liquids to black market-bought e-liquid, to drugs, which according to some news reports is what some of the sufferers vaped. Don't put the blame on vaping when we've been screaming our hearts out for years that the sector where regulation is truly needed is quality control.
Plus, we don't yet know what's causing the illnesses. A team of scientists from the CDC have been called to help with the medical investigations, but for now, they can only make assumptions, which they're more than happy to do. All we truly know for now is that some of the sufferers have admitted vaping tetrahydrocannabinol (THC), others said they vaped some other drug concoctions, so no one can say if the outbreak is related to common e-liquid ingredients. E-cigarettes have been around for almost two decades now and we've never had a problem like this.