My Top Five Best Vape Pods of 2020
Love them or hate them, vape pods are by far the most popular vaping devices on the market right now, so I thought it would be useful to give you guys my top five favorites for this year. I've had the chance to review quite a few pod systems in 2020, but there were definitely a few that stood out in terms of performance, build quality and innovation. This is a list of my top five vape pods of 2020.
But before we get into the actual ranking, I do want to point out that this is a subjective list, so take my words with a grain of salt. I will do my best to point out why I chose to include a certain device and place it at a certain position, but at the end of the day, this is just my opinion, and your thoughts on these devices or my ranking may differ.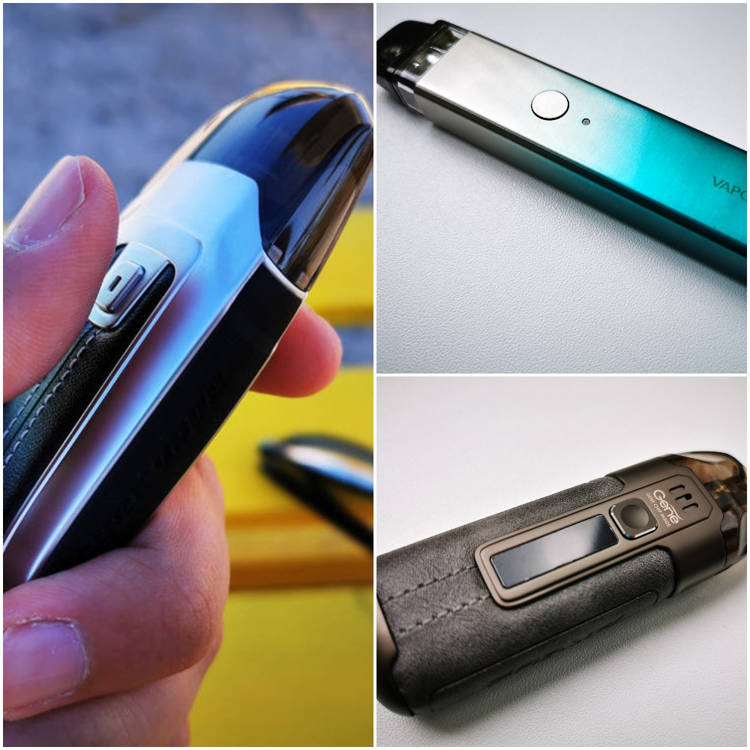 Also I tried to limit my list to devices that qualify as pod systems, vape pods, whatever you want to call them. For the more advanced pod mods, like the VooPoo Vinci X or the Vaporesso Target PM80, check out my top five pod mods of 2020.
With all that being said, here are my favorite vape pods of 2020, as of October:
No. 5 – Uwell Caliburn Koko
I can already see people shaking their heads with disdain at my pick for the fifth spot on my list. The original Caliburn is one of the most popular pod systems ever created, and the newer Koko is basically the same device with a different design. It has the same quality coils, the same airflow and even the same battery capacity, a respectable 520mAh.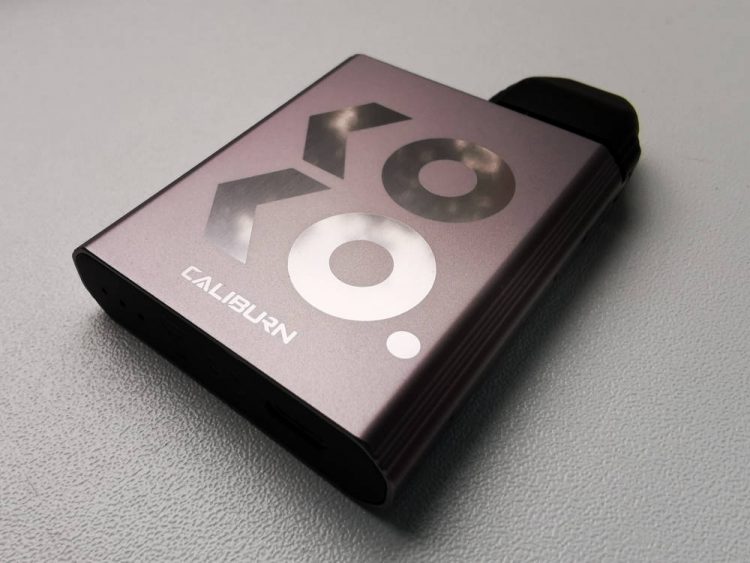 Before you call BS on my rating of the Caliburn Koko, keep in mind that its inclusion on my list is a recognition of its qualities as a vaping device, even if it's only in the fifth spot. I liked the new Koko's compatibility with the original Caliburn, its slick, minimalist design, the loose MTL draw and the outstanding flavor it produced, just not as much as the other pods in my top five.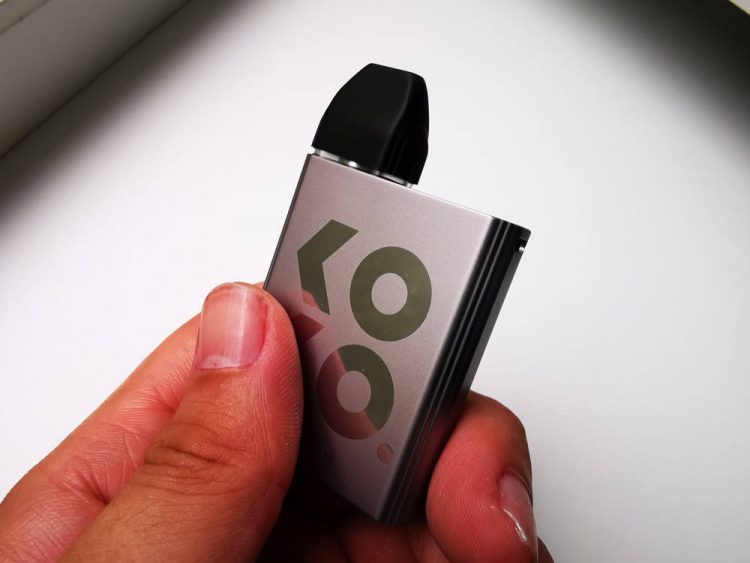 In terms of cons, I would mention the complete lack of airflow control adjustment, the less than stellar battery life and the lack of innovation over the original Caliburn. Still, the Caliburn Koko is definitely one of the best vape pods of 2020!
Uwell Caliburn Koko Full Review
Buy the Uwell Caliburn Koko
Get a discounted price on the Uwell Caliburn Koko vape pod from a reputable seller.
No.4 – GeekVape Aegis Pod
The new Aegis Pod was one of the most talked-about vaping devices of 2020, and for good reason. It was an Aegis product (they always draw people's attention), and also the world's first waterproof, dustproof and shockproof pod system. But there was more to the Aegis Pod than the reputation of the Aegis line and its IP-67 rating; this device also had an intriguing design and excellent build quality.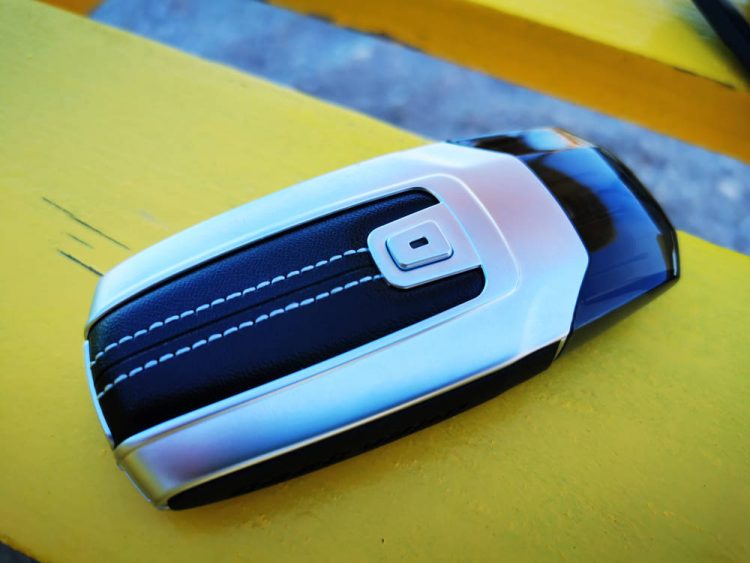 For a pod system, the GeekVape Aegis Pod is built like a truck, but still manages to look elegant, thanks to a very aerodynamic design and the inclusion of high-quality materials, like genuine stitched leather. It also features USB Type-C charging, as well as interchangeable coil-heads, which are pretty rare on most pod systems, so there is definitely plenty to love about the Aegis Pod.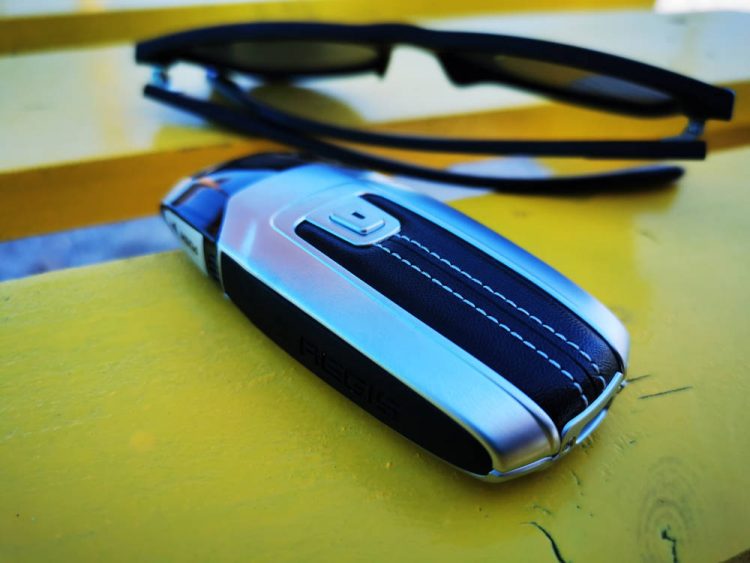 My main gripes with the GeekVape's pod system is the lack of airflow adjustment and the airy draw, which makes mouth-to-lung (MTL) vaping almost impossible.
GeekVape Aegis Pod Full Review
No. 3 – Vaporesso Xtra
If you've read any of my previous pod system reviews, you probably already know how much I loved the Renova Zero when it came out, and I personally consider the Vaporesso Xtra the successor of that excellent device. They don't look the same, they have somewhat different features, but when it comes to vaping performance, particularly the draw, both pod systems are excellent.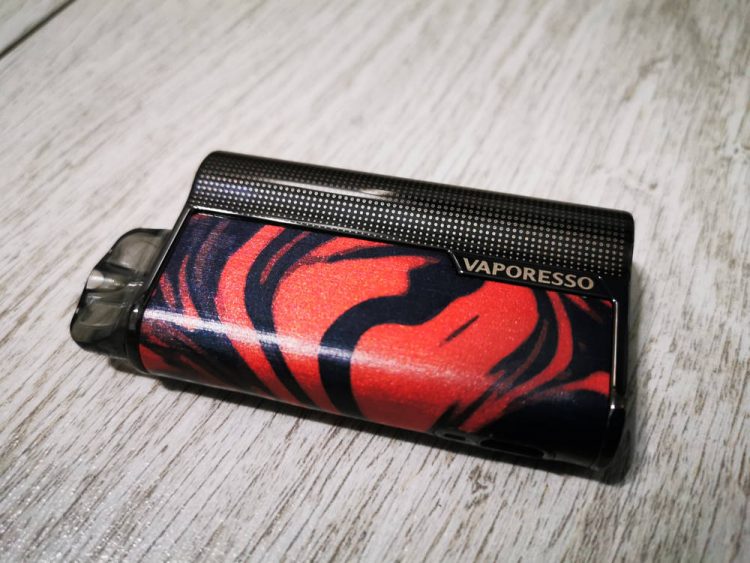 One of the most impressive qualities of the Vaporesso Xtra is the battery capacity. This compact vape pod features a 950mAh built-in battery which can keep you vaping an entire day (depending on how much you vape), which is something that can't be said about most pod systems. That, coupled with two excellent coil choices (both mesh and round wire), and a tight draw suitable for a true MTL vaping experience make the Xtra one of the best pod systems of 2020.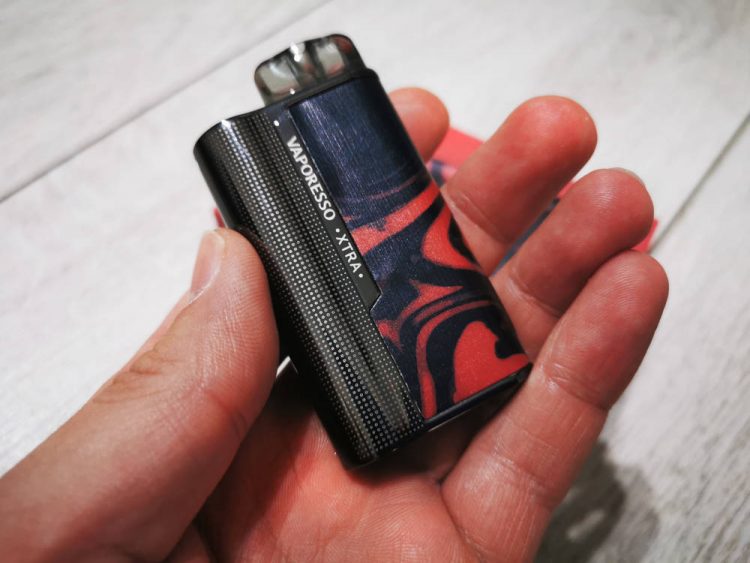 There aren't too many negatives to mention about this device, but if I were to really nitpick, I would mention the build quality, especially the decorative sticker covering the device, which isn't properly glued on. that's definitely not a deal-breaker, though.
Buy the Vaporesso XTRA
Get a special price on the Vaporesso XTRA pod system from a trusted seller.
No. 2 – VooPoo Argus Air
Released as a companion for the equally impressive VooPoo Argus GT vape mod, the Argus Air is one of the nicest pod systems I have ever had the pleasure to review. From the slick, aerodynamic design, to the high-quality leatherette finish and the nice LCD display, the Argus Air is definitely a strong contender for the title of best-looking vape pod of 2020.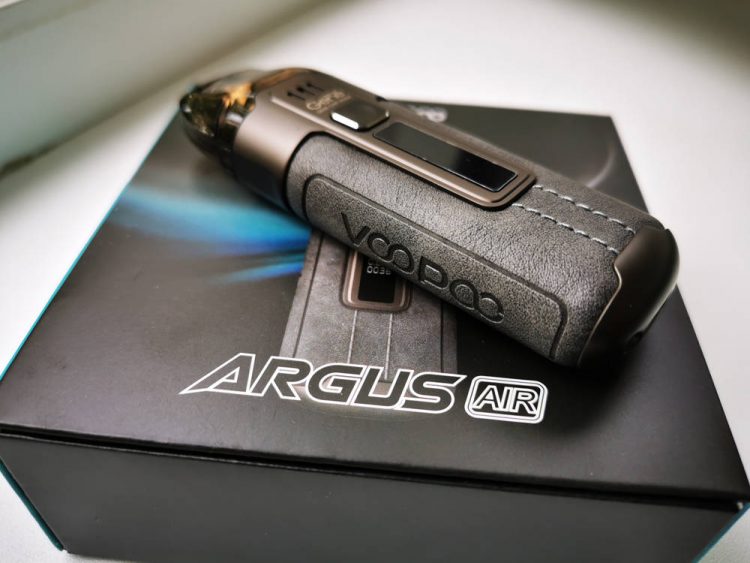 But there is a lot more to the Argus Air than design and build-quality. It's also one of the most advanced vape pods to ever hit the market. It features adjustable power (5W – 25W), an innovative, if somewhat rudimentary airflow control system, dual battery activation (both automatic and manual), as well as compatibility with VooPoo's famous PnP coil-heads.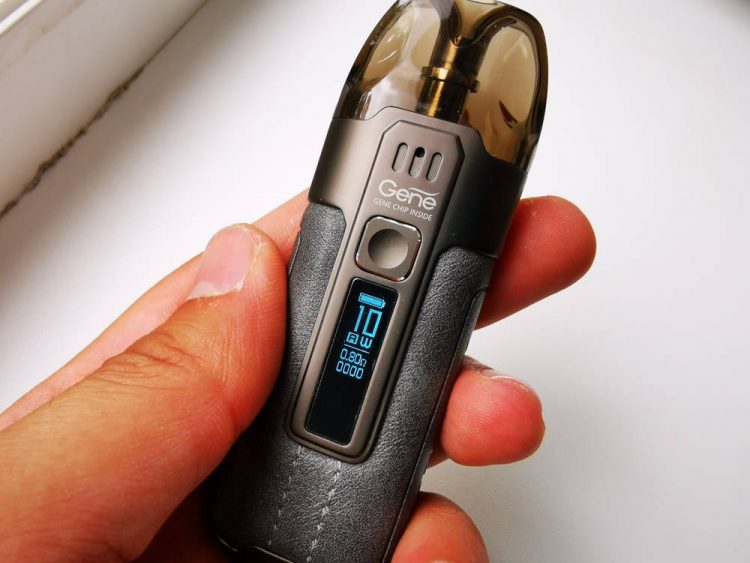 The only negative I can think of regarding the VooPoo Argus Air is the rather loose MTL draw, but if you're a fan of direct-lung (DL) vaping, this is actually better than the no. 1 device on my list.
Buy the VooPoo Argus Air
Get a nice discount on the VooPoo Argus Air vape pod from a trusted vape seller.
No. 1 – Vaporesso Xros
My pick as the best vape pod of 2020 may surprise a lot of people, considering that the Xros is neither the best-looking device on this list, nor the most advanced, at least in terms of features. It's a very simple – some would even say rudimentary – device, but that's actually one of the reasons why it's my favorite.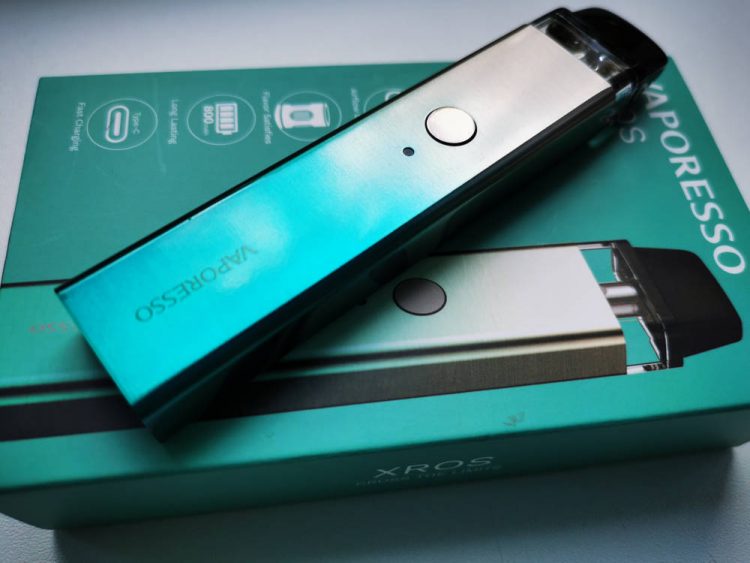 As much as some vapers hate vape pods, we all get their appeal. They are easy to use, convenient, affordable, and more compact than advanced vaping setups, which makes them perfect for beginners and casual users, many of whom are ex-smokers or looking for an alternative to tobacco cigarettes. And what better tool to do it with than a simple device that just works?
The Xros is easy to use, as are most vape pods, but it has something that most others don't – a very efficient airflow control system. This, along with two great coil choices, allows users to quickly switch from a restrictive direct lung draw, to a super tight mouth-to-lung draw that should satisfy even the pickiest of vapers.
The Vaporesso does have its own short-comings, like disposable pods, but overall I personally think it's the best vape pod of 2020.
So there you have it, my top five best pod systems of 2020. Again, this is a subjective ranking, there are so many devices out there that I have yet to try, but if you're on the fence about what device to spend your money on, I hope this helps.