Top 5 Best Squonk Mods
Squonk mods aren't as popular as they were just two or three years ago, and certainly not as popular as I thought they would become, but they still have their share of fans in the vaping community. And, luckily, despite the much more lucrative pod mod sector, manufacturers have not given up on them, instead putting out new and improved models every year. In this post, we'll take a look at the five best squonk mods I've had the chance to test recently.
Squonking is probably the most convenient way to experience what many would call the best flavor in vaping, so it's not hard to see why some people wouldn't even think of vaping any other way. Dripping is great, but it has its shortcomings, and squonking nullifies most of them, so if you haven't tried it, I suggest you give it a shot.
When it comes to squonk mods, you may not have nearly as many options as you do when shopping for pod mods or classic vape mods, but there are certainly better devices than others. While I haven't tried every squonk mod on the market, I have been fortunate enough to test and review some of the most popular squonkers on the market today, so I do have more experience with them than the average vaper.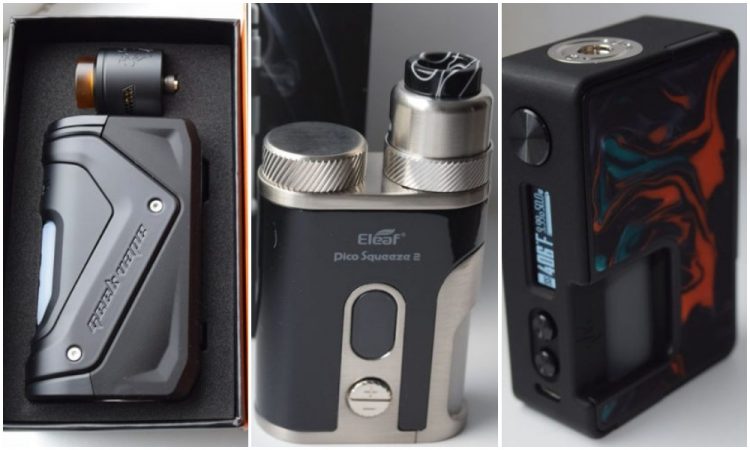 I've put together a list of the best squonk mods that I've reviewed over the past year or so, devices that I believe are better than average, from at least one standpoint, like build quality, performance or affordability. This is not the ultimate squonk mod list by a any means  – no one can claim to have tried every single device out there – but it includes some of the most popular devices out there.
With all that out of the way, let's take a look at the five best squonk mods I've ever tried:
No. 5 – VandyVape Pulse BF
This wouldn't be a true best squonk mods list if it didn't feature the original VandyVape squonker. This is the device that changed the game when it came out, simply by making squonking considerably more affordable. Up to that point, squonk mods were prohibitively expensive for the average vaper, but reviewer Tony B's pet project with VandyVape changed that forever.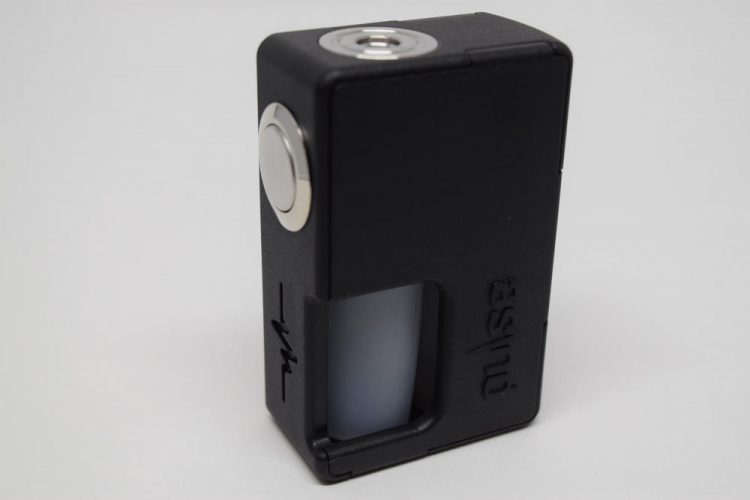 The Pulse BF wasn't the most technologically-advanced squonk mod ever, but the fact that it cost around $30 at launch, a price way beyond the average cost of squonk mods up to that point, really made it a best-buy for people who had wanted to try squonking, but simply couldn't afford it.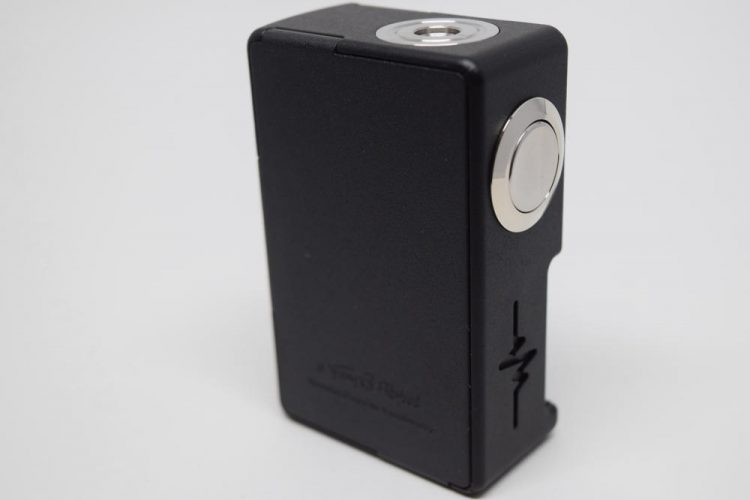 To make the VandyVape Pulse BF squonk mod affordable, the Chinese manufacturer used ABS plastic as the main material, so it wasn't the most high-quality squonk mod on the market. It was also a mechanical squonk mod, so you had to have firm battery safety knowledge to use it safely, but for the first ever affordable squonk mod, the Pulse BF was an amazing achievement that would only get better with each subsequent iteration.
No.4 – VandyVape Pulse BF 80W
Soon after launching the revolutionary Pulse BF squonk mod to raving reviews and great commercial success, VandyVape came out with a regulated version of its popular squonker called the Pulse BF 80W. It retained the general design of the original, the same battery compatibility (18650 and 20700), but was a much more refined rendition of an already great device.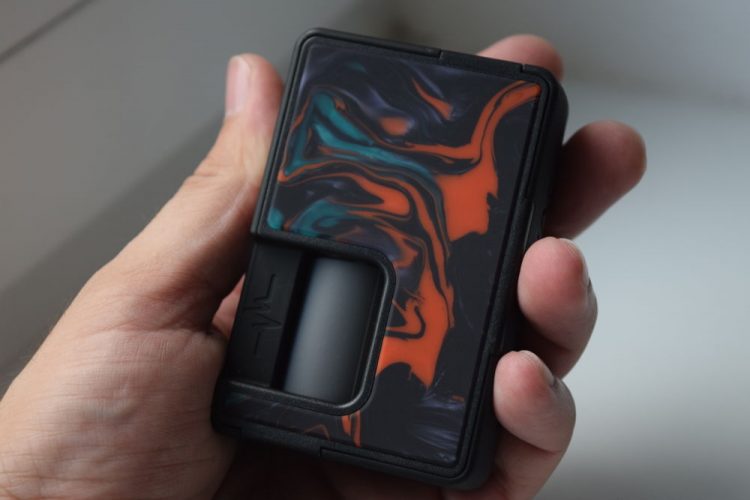 Although the Pulse BF 80W is made primarily of the same ABS plastic as the original Pulse squonk mod, it looks and feels a lot better. Small details like the buttons and the beautiful resin panels, as well as the addition of a generous display really made a big difference, earning the Pulse BF 80W praise from most squonk fans.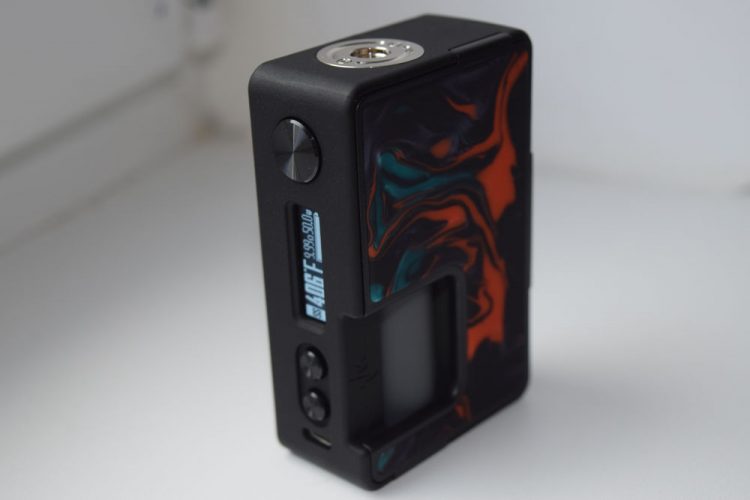 Despite the controversy with VooPoo not supplying the Gene chip that was supposed to power the Pulse BF 80W, VandyVape's proprietary Vandy Chip proved an excellent alternative, delivering lightning-fast battery activation, multiple vape modes, as well as surprising accuracy in both wattage mode and temp. control. The sample I received did have a problem with the side panels not aligning perfectly, but other than that, it had no major issues.
No. 3 – GeekVape Aegis Squonk
The Aegis product line is undoubtedly one of the most popular in the vaping industry, and for good reason. When it comes to durable,  IP67-rated devices, there is no more dependable brand out there. After dominating the durable vape mod market for so long, GeekVape decided to enter the squonking sector as well, with the world's first waterproof, shockproof and dustproof squonk mod.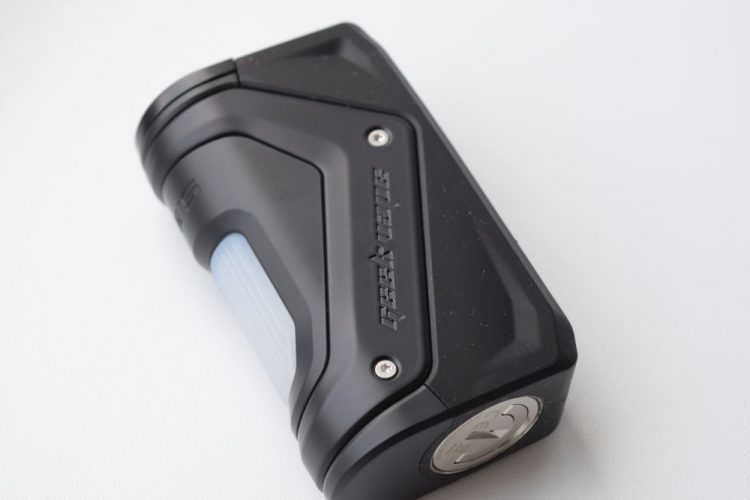 The 100W Aegis Squonk mod features the iconic Aegis design and the same famous build quality. It has the same silicone finish, the same metallic accents and it just feels like it can take some punishment and continue to perform, which has been the Aegis selling pitch from the very beginning. That said, the Aegis does have some shortcomings, otherwise it would have probably topped this list.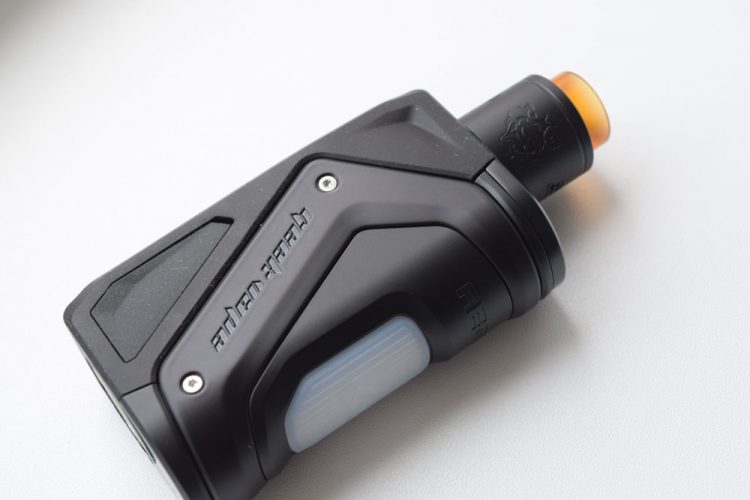 One of the things that would have made the Aegis Squonk much better is multiply battery type compatibility. It only works with one 18650 battery, which is a bit strange for a brand that is no stranger to 20700, 21700 or even 26650 compatible devices. The design of the 510 connection, with a gap-creating gasket on top was a bit strange as well, as was the fact that you needed to unscrew the metallic frame around the squonk bottle every time you needed to clean it. Still, if you're looking for durability, there is probably no better choice than the GeekVape Aegis Squonk.
No. 2 – Eleaf Pick Squeeze 2
The Pico name has been around in vaping since 2016 and continues to deliver some of the best and most popular devices money can buy. The Pico Squeeze 2 is certainly one such product, featuring the same compact frame that made the original Pico mod such a big hit, but also plenty of innovative design choices and excellent build quality for a mainstream squonk mod.
I never had a chance to try the first Pico Squeeze, so I really didn't know what to expect from this second version, but boy did it manage to impress me. I remember picking it up from the box and being surprised by how heavy it felt in the hand, even without a battery. The build quality on this thing is amazing, it's definitely its main strength, in my opinion.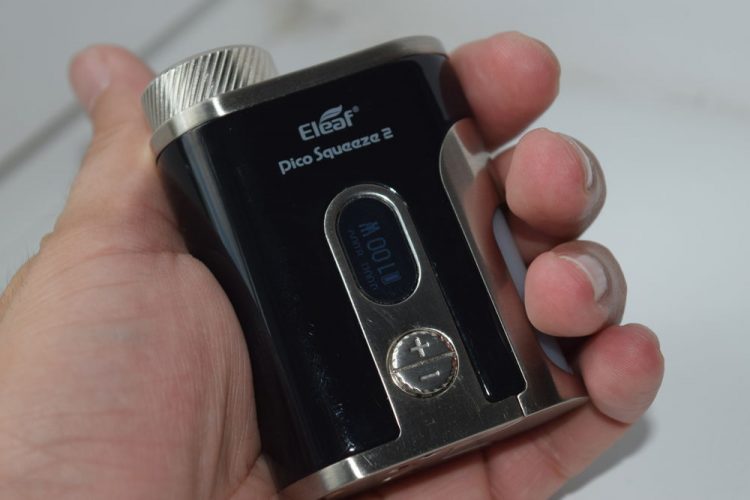 But build quality is certainly not the only thing that make the Eleaf Pico Squeeze great. It's also compatible with 21700, 20700 and 18650 batteries, has a very intuitive menu system and multiple vape modes available, and it has one of the most ingenious squonk bottle holders I've seen on a mod. The only real problem I have with it is the placement of the fire button on the side, but that's just personal preference. Overall, this is a damn good squonk mod.
No. 1 – VandyVape Pulse 2
We started this list with the VandyVape Pulse BF, so in a way it seems fitting that we are ending it with the newest Pulse squonk mod, the Pulse 2. Tony B's latest collaborative project with VandyVape isn't a huge departure from the Pulse 80W. It's made of the same materials as the other two iterations, it has the same general design, some style buttons. But then again, they didn't need to change too much, they just had to refine what was already great, and that's exactly what they did.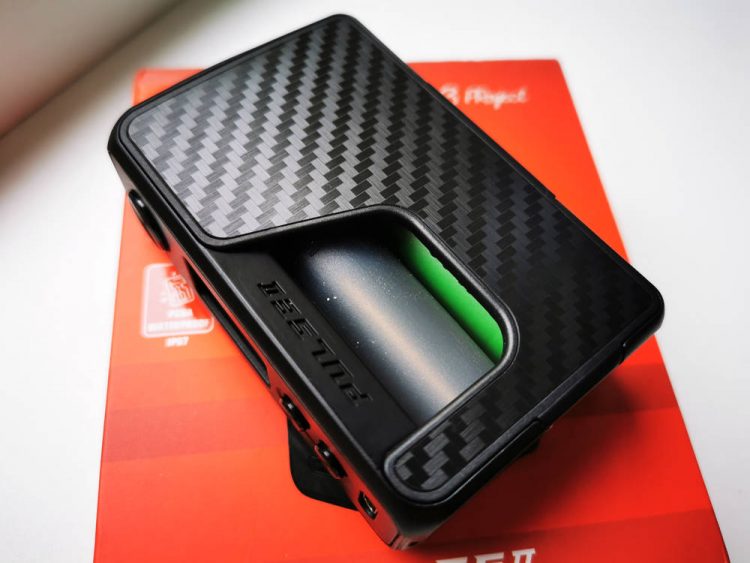 The previous two versions of the Pulse squonk mod were already compatible with 18650 and 20700 batteries, but the Pulse 2 adds the 21700 battery type into the mix as well, for even better battery life. It also gets rid of that annoying panel alignment issue that plagued the Pulse 80W, and also introduces a vibrant color display befitting a modern regulated mod, USB Type-C, and features an IP67-rated PCB.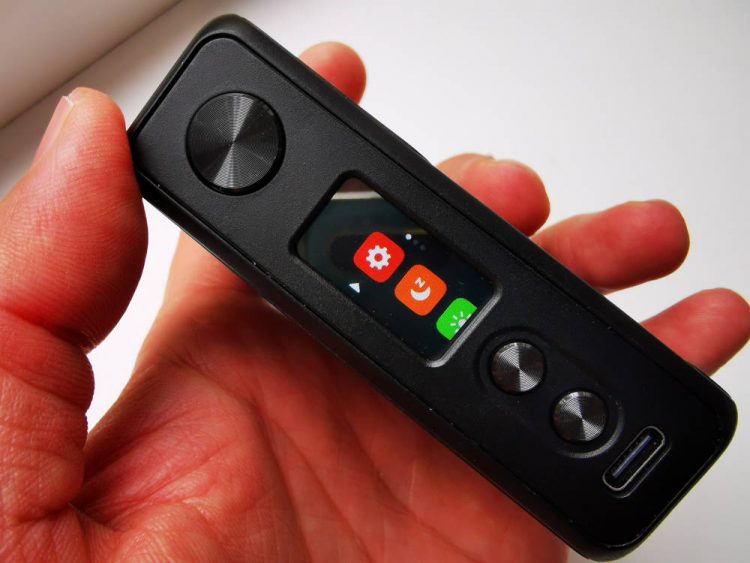 But perhaps the most innovative feature of the VandyVape Pulse 2 squonk mod is the bottom filling port, which allows you to fill the squonk bottle without taking it out. As I wrote in my review, it's not a perfect solution, as it does require you to hold the mod upside down (and unscrew your RDA), but it's a refreshing idea.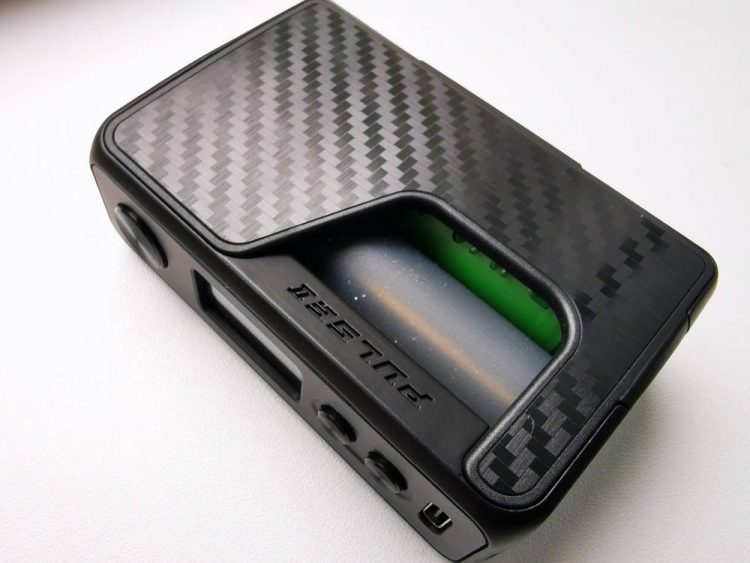 I'm not contesting that there are better squonk mods out there, but I'd be shocked if you found something better than the VandyVape Pulse 2 in the same price range. This line set out to make squonking available for the masses, and continues to raise the bar in terms of quality and features, while keeping prices low. How do you even beat that?
So there you have it, my list of the five best squonk mods I have tested and reviewed lately. I'd love to know your thoughts on it, as well as any recommendations you may have for this category. This is a continuously changing ranking, with other top devices being added as I get to review them.