My Best Vape Sticks of 2020
Vape stick, aka vape pens, aren't as popular today as they were a couple of years ago, but for a considerable number of vapers they are still the go-to option for a hassle-free yet satisfying vape. They are simple to use, pack all the power of advanced vape mods and usually have that familiar tubular design.
It's all about the best pod mods and best vape pods these days, but vape sticks have been around for so long that I personally am convinced that they'll weather the storm and remain relevant for many years to come.
With manufacturers focusing on pod mods and pod systems, we really haven't had too many new entries in this segment over the last year, but that doesn't mean the older models are obsolete, not at all. Companies like SMOK and Vaporesso still rake in decent revenues from older vape sticks just because they were so good to begin with.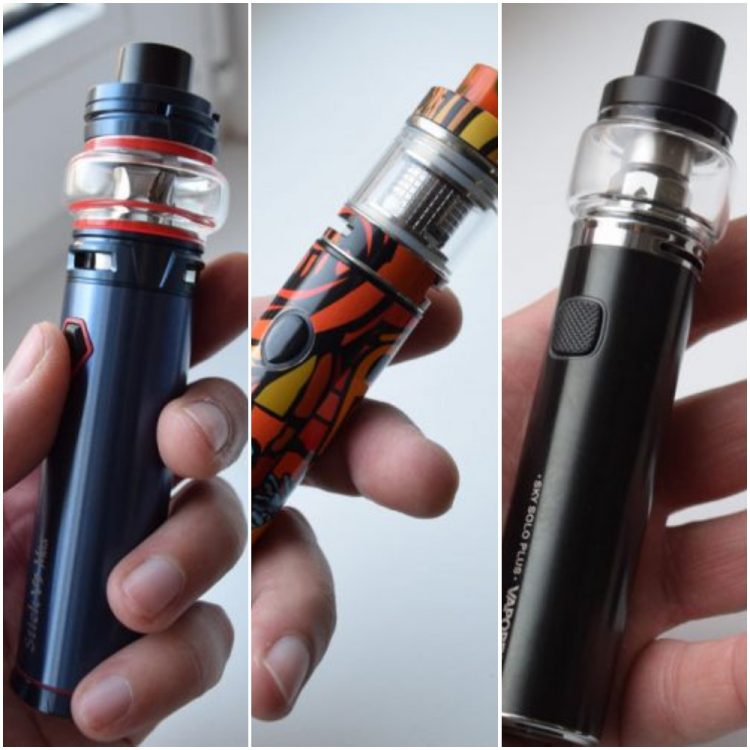 I've actually had the chance to test and review some of the most popular vape sticks ever released and in this post I will be ranking them according to various factors (performance, ease of use, technical issues), but also on MY personal preference, so take everything written here with a grain of salt.
Finally, I do want to point out that this is NOT a sponsored post, just my honest opinion and ranking of five vape pens that I've actually used at some point in time.
5. SMOK Stick Prince
For me, the SMOK Stick Prince is the quintessential vape stick. It has that classic vape pen look, it's super simple to use, and comes with a tried and true sub-ohm tank that should satisfy even the pickiest of vapers. SMOK has a long history of making versatile vape pens, and the Stick Prince is no exception.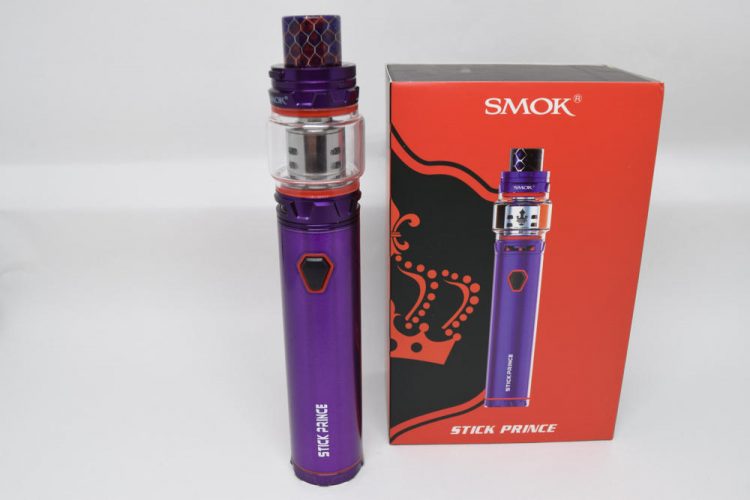 The SMOK Stick Prince vape stick features a 3,000mAh battery, has a maximum power output of 80W, and comes with the TFV12 Prince tank, the successor to SMOK's legendary TFV12 sub-ohm tank. While the TFV tanks have always been praised for vapor production, they didn't put out the best flavor, but the new line of coil-heads for the TFV12 Prince changed that.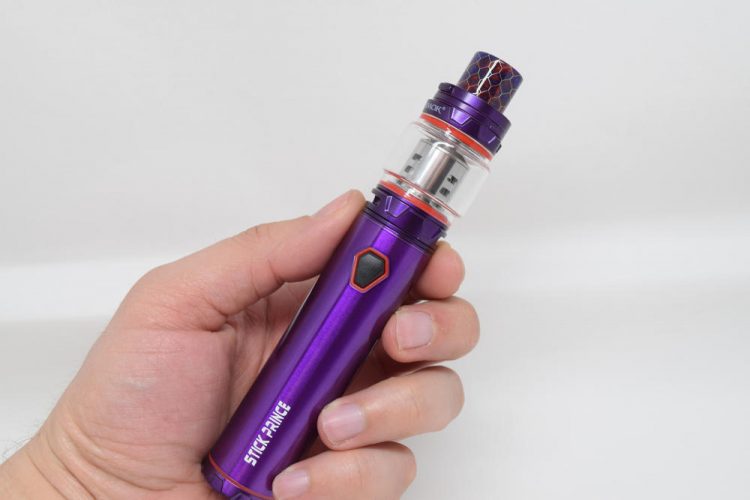 When I originally reviewed the SMOK Stick Prince, it only came with round wire coil-heads, which, albeit better than SMOK's previous coils, didn't really compare to mesh coils in terms of flavor. Luckily, the Chinese manufacturer has since launched a whole line of mesh coil-heads that help the aging vape stick compete against newer rivals.
4. Vaporesso Sky Solo Plus
The Vaporesso Sky Solo Plus, while not the newest vape pen on the market today, is the latest such vaping device released by Vaporesso. At first glance it has the same configuration as most other vape sticks – cylindrical battery and sub-ohm tank –  but a closer inspection reveals an innovation that I personally don't think works in its favor. The Sky Solo doesn't have a proper tank, but a "half tank", with the base being integrated into the battery section.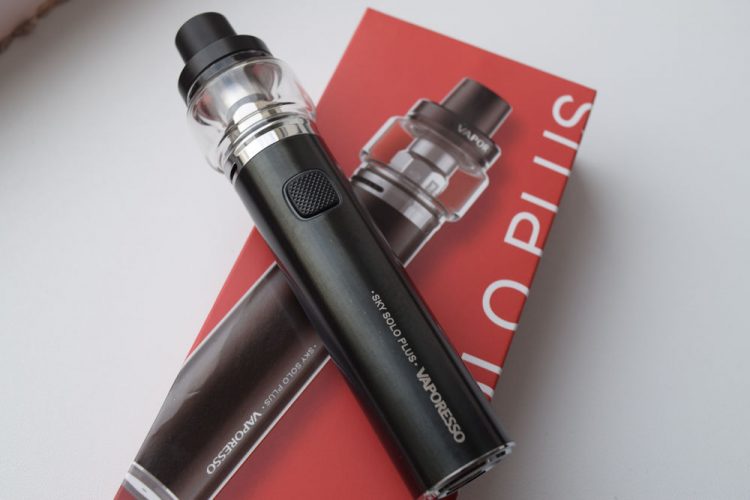 I'm not a big fan of this design, not because it doesn't work at all (it does), but because it makes it impossible to adjust the airflow, and, more importantly, it makes dealing with e-liquid leaks messier. With the regular vape pens, you can just take the sub-ohm tank off and fix the problem, but with the Sky Solo Plus you can't do that, without simply taking off the glass section and spilling the juice inside.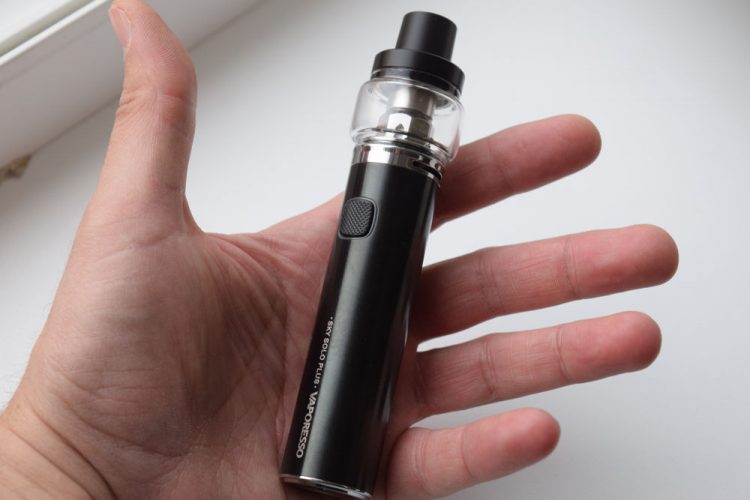 That said, I can't fault the Vaporesso Sky Solo Plus on performance. Vaporesso's coil-heads have always been among the best, and the GT mesh coil-heads compatible with this device are no exception. Plus, the GT line now numbers a whopping eight different cores, giving you plenty of room to experiment and find the one that works best for you. Whether you're looking for huge, dense clouds of vapor, or excellent flavors, you can't go wrong with the Vaporesso Sky Solo Plus.
3. Eleaf iJust 3
The Eleaf iJust 3 was released in 2018, but it's been selling so well over the last couple of years that the Chinese manufacturer actually re-released it recently in a pod tank configuration. It's basically the exact same device as the original iJust 3, only with one of those popular pod tanks launched this year, instead of the classic sub-ohm tank. Personally I like the original much more!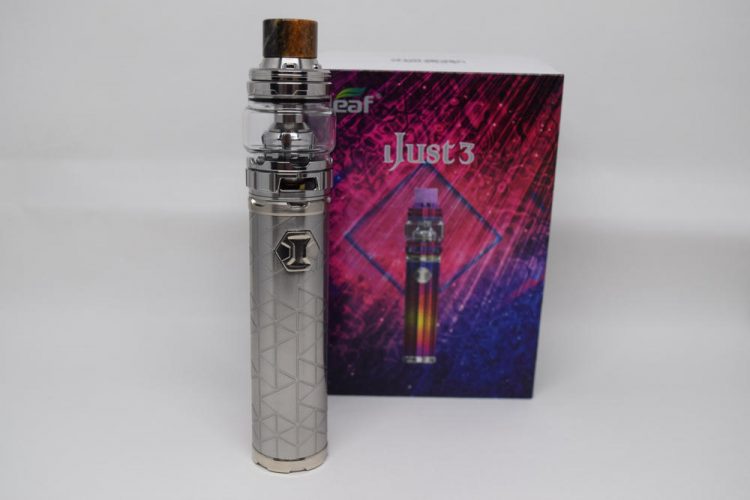 Along with the iStick line, the iJust family of products has been one of the most popular product lines in Eleaf's portfolio, and the iJust 3 is undoubtedly the company's best vape stick yet. The design alone puts it over most, if not all, of its competitors in this sector of the market, and the build quality is really solid as well. But it's the performance of the iJust 3 that won it a spot on this list.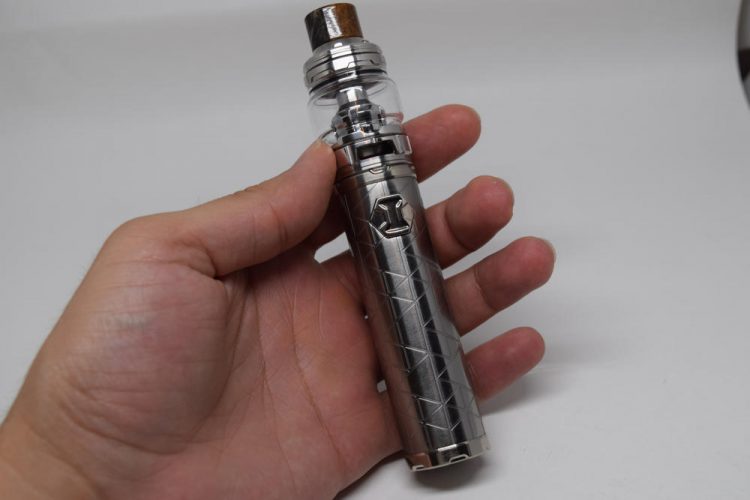 The Eleaf iJust 3 vape stick comes with the Ello Duro tank, one of the nicest sub-ohm tanks ever released by Eleaf. It has a 6.5ml capacity (with the included bubble glass section), and comes with two awesome mesh coil-heads that deliver in term of both vapor production and flavor. The tank is also compatible with SMOK Baby Beast coils, so if, by any chance, you don't like any of Eleaf's coil-heads, you can always go to the competition.
2. SMOK Stick V9 Max
The spiritual successor of the Stick Prince, the SMOK Stick V9 Max featured a series of improvements, but also some questionable design changes. For example, it had a 4,000mAh battery, which gave it 25% more battery life than the Stick Prince, but it was considerably bulkier device as well. It also had one of the ugliest bubble glass tanks I've ever seen, with no included backup glass to replace it with. Still, there's no denying the excellent vaping performance of the V9 Max.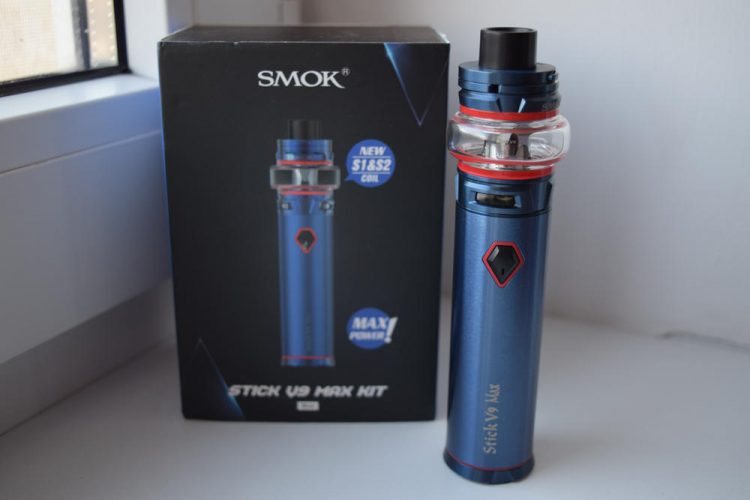 SMOK released a standard V9 vape stick as well, but it was the V9 Max that really made an impression on vapers, thanks to its various advantages. The  improved battery capacity was definitely the main draw, but the V9 Max tank and its whopping 8.5ml capacity also appealed to fans of direct lung vaping. It was ugly, but you could fill it once and forget about it for a whole day.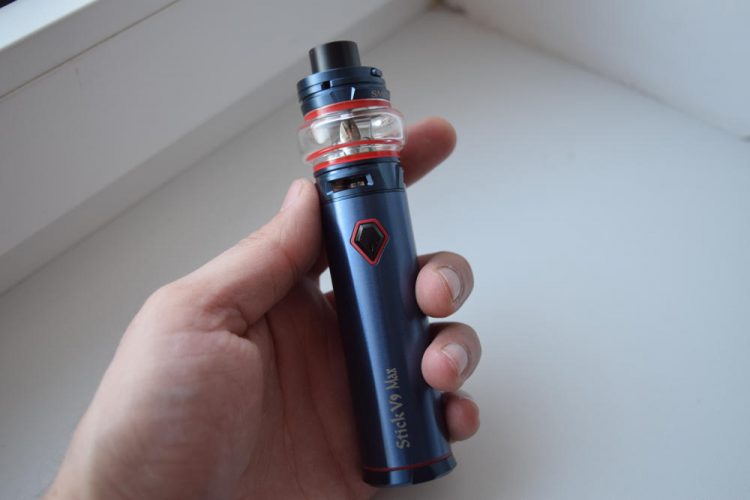 The SMOK V9 Max vape stick introduced a series of high-performance coil-heads dubbed S1 and S2. One was a single mesh configuration, while the other was a quadruple round coil. But these are just the coil-heads included in the kit; the V9 Max is also compatible with TFV8 Baby V2 coil-heads, a range that has plenty of mesh options, for optimum flavor and vapor production.
1. FreeMax Twister 
It's a well-known fact that FreeMax makes the best sub-ohm coil-heads in the business, so it's no surprise that the FreeMax Twister vape stick takes the no. 1 spot on my list. You just can't match the excellent flavor you get from the included Fireluke 2 tank and its range of awesome coil-heads.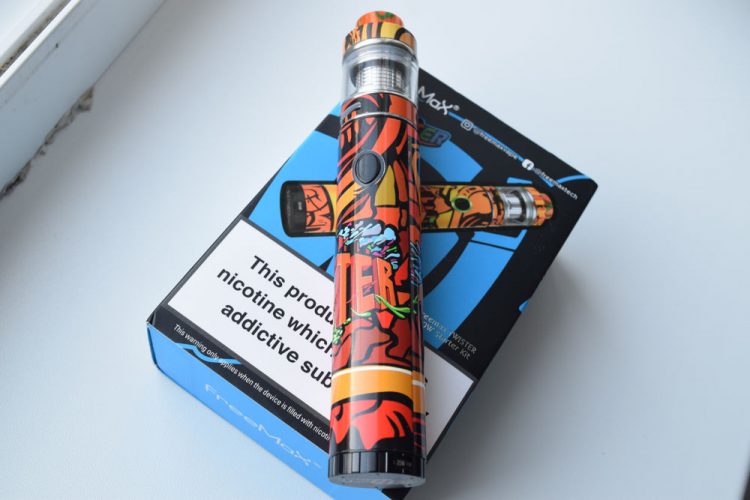 I had a chance to review the FreeMax Twister and was impressed with both its look, which featured a graffiti-inspired design, and the adjustable wattage feature which took advantage of a rotating dial at the base of the battery unit. However, this device is not without shortcomings. The 2,300mAh battery capacity, for example, is below the industry average of 3,000mAh.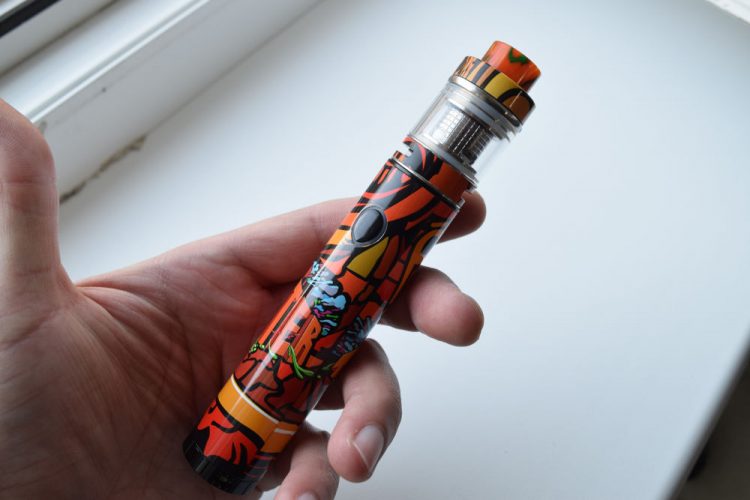 The FreeMax Twister vape stick is not perfect, but as a whole, it is the best sub-ohm vape pen I have ever had the opportunity of testing. The patented 90% tea fiber cotton & 10% organic cotton wicking formula the company introduced with the Fireluke 2 puts it way ahead of the competition in terms of flavor, and for me that's the ting that matters most when vaping. Don't get me wrong, you can definitely chug the clouds with this thing, but it's the intense flavor that really sets it apart.
So there you have it, my ranking of the top five best vape sticks money can buy. I'm curious to know what you think. With so many vaping devices available these days, there are so many that I never got the opportunity to try, so if you have any suggestions, make sure to leave a comment below.
Also, this list is bound to change over time, as I review newer products, so if this is if you're a big fan of vape pens, makes sure to stop by regularly.