Top 5 Best Vape Mods of 2020
Vape mods are not as popular as they were a few years ago, but there are definitely vapers who will always prefer the mod-and-atomizer combination over the best pod mod, so they are far from extinct. We've actually seen some very interesting mods launched this year, from bulky, advanced box mods to compact devices designed for maximum portability. In this post, we'll go over the five best vape mods I got to review this year.
This list includes my overall favorite vape mods of the past year. You'll find some devices that I previously included in my other lists, such as my five most durable mods, or my five best compact mods. For more specific queries, I urge you to check the best vapes page.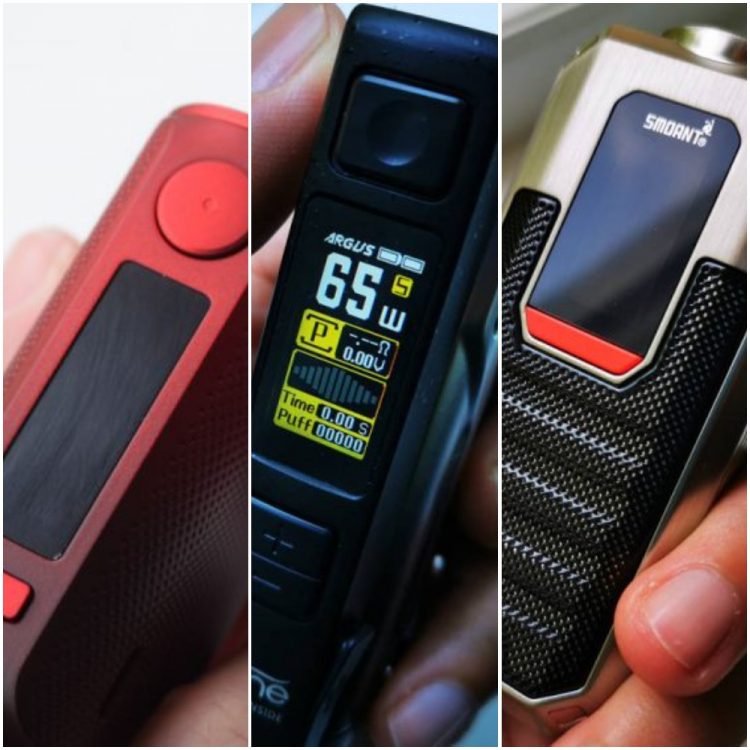 As always, I want to point out that this list is subjective. With hundreds of different vape mods being launched every year, I can only test and review a small fraction of them, and this list is based on my personal experience, so please keep that in mind. Also, this is NOT sponsored content, I have never received any type of incentives from manufacturers to promote their products in my articles and reviews. These views are my own, and I stand by them.
With that said, let's check out my five best vape mods of the past year:
No. 5 – Smoant Ladon
I have to admit that I may be biased towards Smoant. I've loved most of their products since the original Smoant Battlestar, and I'm still a bit of a fanboy. This year, the Chinese manufacturer decided to follow the market trends and focus more on pod mods and vape pods, but they did launch one box mod, the Ladon 225W.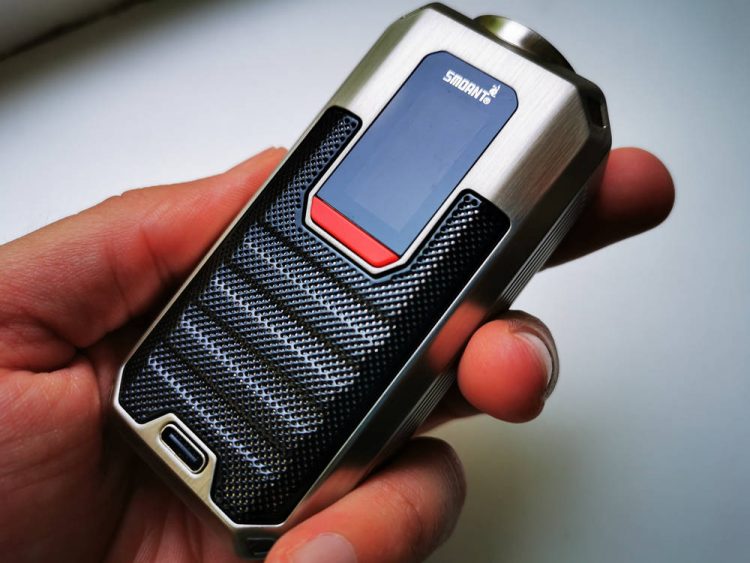 The thing I loved most about the new Smoant Ladon was the the excellent build quality. With the exception of the somewhat wobbly magnetic battery door, this is one very solid device, with a very unique look. The red accents, like the fire button and power adjustment buttons go very well with the brushed metal and black accents, and the leatherette on the battery door is nice touch as well.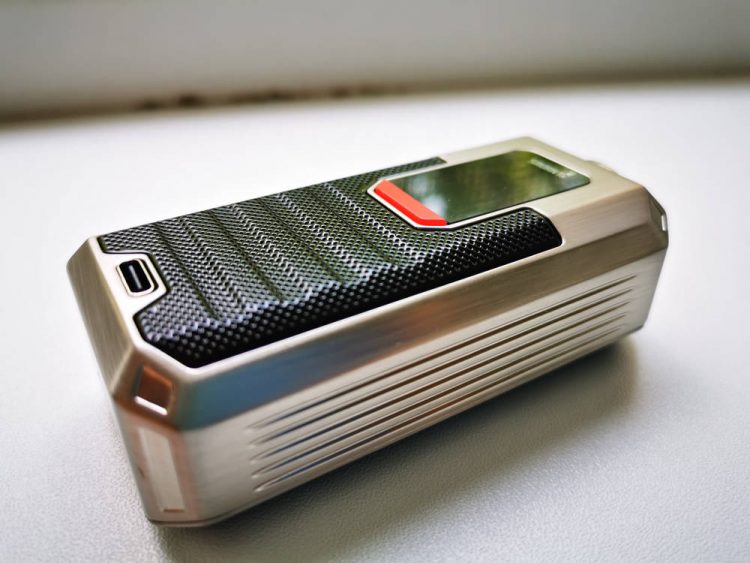 With a maximum output of 225W, this dual-18650 battery mod has all the power any vaper could ever need, as well as a suite of different vape modes (variable wattage, temperature control, custom curves, etc.). The menu system is very intuitive, so you should get used to it in no time.  All in all, the Smoant Ladon box mod is a very solid choice, in my opinion.
Buy the Smoant Ladon Mod
Buy the Smoant Ladon advanced box mod at a special price, from a trusted online vape shop.
No. 4 – Vaporesso Swag 2 
The original Vaporesso Swag is one of the most popular compact box mods of all time, so it's no wonder that the Chinese manufacturer came out with a successor for it last year. The Swag 2 features the same general design inspired by that of the Eleaf PICO, but a much nicer textured finish and the new AXON chip.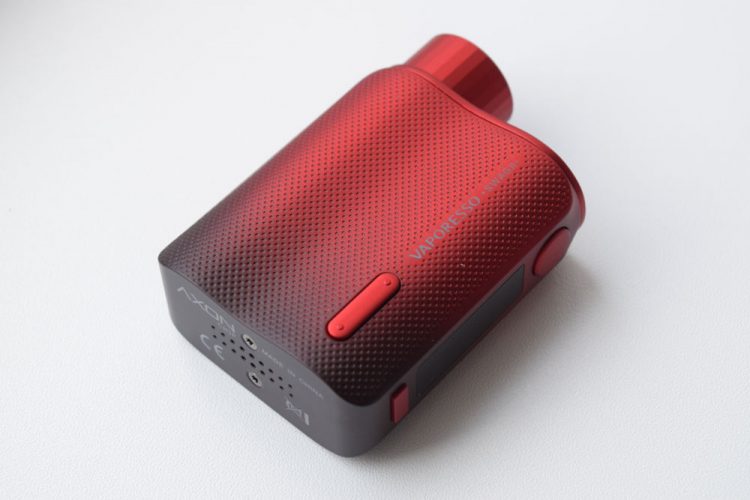 Made primarily out of an aluminum alloy, and featuring a smooth rubberized finish, the Swag 2 single-battery mod is both surprisingly light and super comfortable to hold in the hand. If you're looking for something compact and lightweight, it's definitely one of the best options available.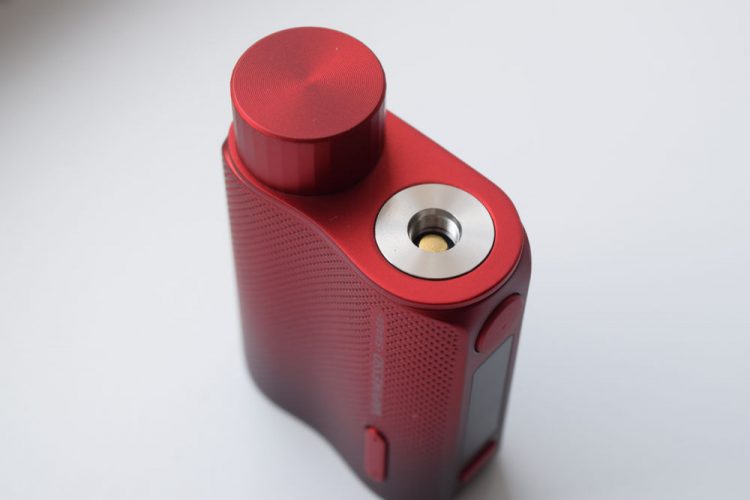 While it may not sport the most impressive display – it's quite mediocre – the Vaporesso Swag 2 does have one of the most impressive chipsets out of all the devices on this list. The new AXON chip is not only extremely accurate in terms of resistance reading and power output, but it also introduces a series of advanced modes and smart features.
Vaporesso Swag 2 Kit
Get a discounted price on the Vaporesso Swag 2 kit from a reputable seller.
No. 3 – Vaporesso Gen S
The differences between the original Gen and the newer Gen S are minimal – different colors and a newer firmware – so this description is valid for both models. The Gen box mod was the first Vaporesso device to sport the rubberized finish I mentioned in the description of the Swag 2, as well as the first device to be powered by the AXON chip.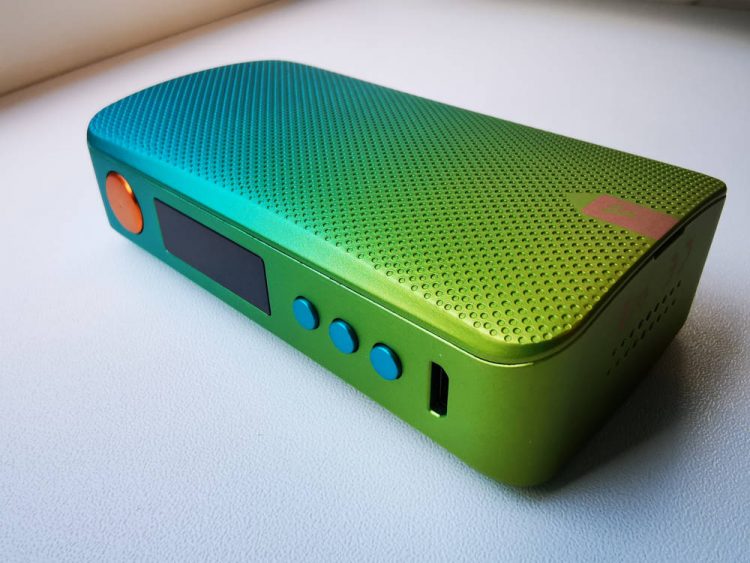 The Vaporesso Gen is on the large side, even for a dual-18650 box mod, but if you can get over that, this is undoubtedly one of the best budget mods you can find. It has  one of the most advanced chipsets you can find in a vape mod, loads of smart features, and more vape modes than you'll know what to do with.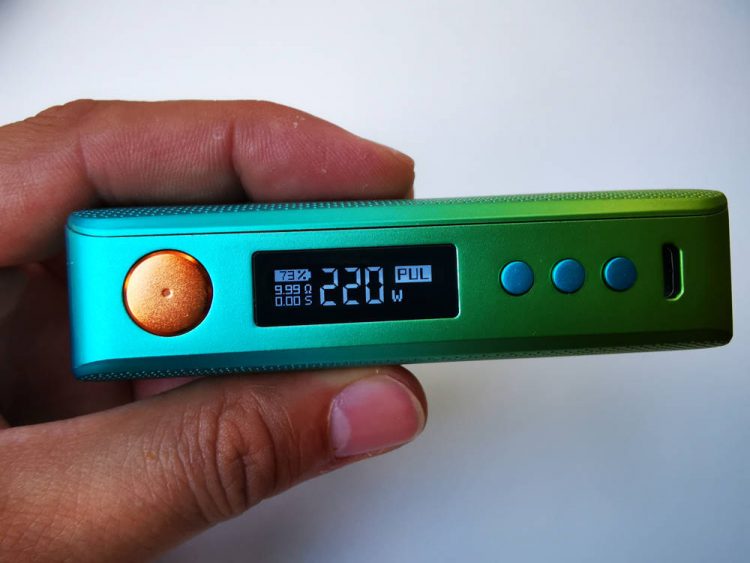 The Gen features the same mediocre screen as the Swag 2, but that's about all I could find to complain about. There is a good reason why Vaporesso's flagship mod has been selling so well over the past year, and why the company has launched several versions of it (Gen Nano, Gen X), it's a very solid product.
Buy the Vaporesso Gen 220W
Get a significant discount on the Vaporesso Gen 220W vape kit from a reputable online vendor.
No. 2 – GeekVape Aegis X 
The Aegis line is all about durability, water resistance and dust resistance, which is why the Aegis X currently tops by list of most durable mods. But GeekVape's IP67-rated devices are generally not the most technically impressive ones, and that's exactly what makes the Aegis X so impressive. It's the exception.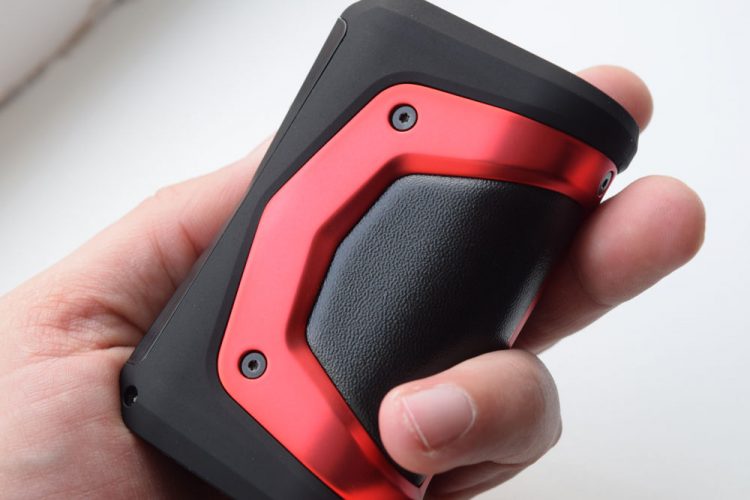 To be honest the Aegis X doesn't even look like a member of the Aegis family. It has one of the largest, most vibrant color displays I've ever seen on a vape mod, it has several cool themes you can swap from its impressive menu, as well as an impressive number of vape modes, and ABB (Automatic Battery Balancing).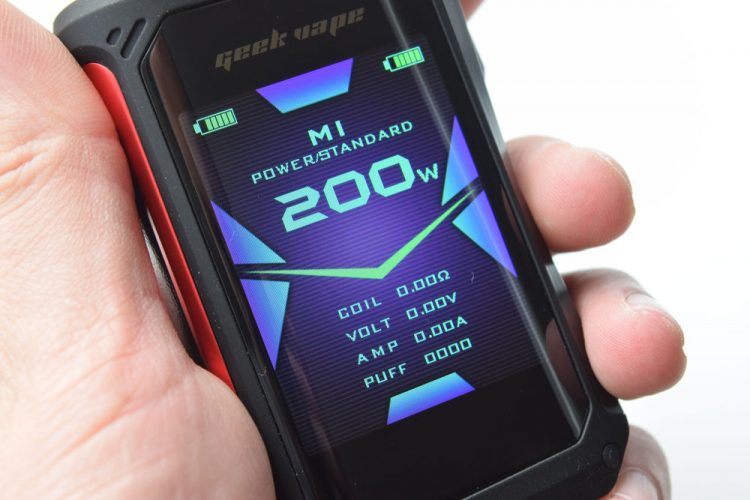 Whether you're looking for a dual-battery mod that can take some punishment and still function perfectly, something with a cool color display, or just an all-around great vape mod, you can't go wrong with the GeekVape Aegis X.
GeekVape Aegis Legend X
Get a discounted price on the GeekVape Aegis X kit from a reputable seller.
No. 1 VooPoo Argus GT
If you've read my review of the VooPoo Argus GT, you're probably not surprised to see it's my current favorite vape mod. Not only is this one of the slickest dual-18650 mods money can buy, it's also a worthy successor of the popular Drag 157W mod in terms of performance and firing speed.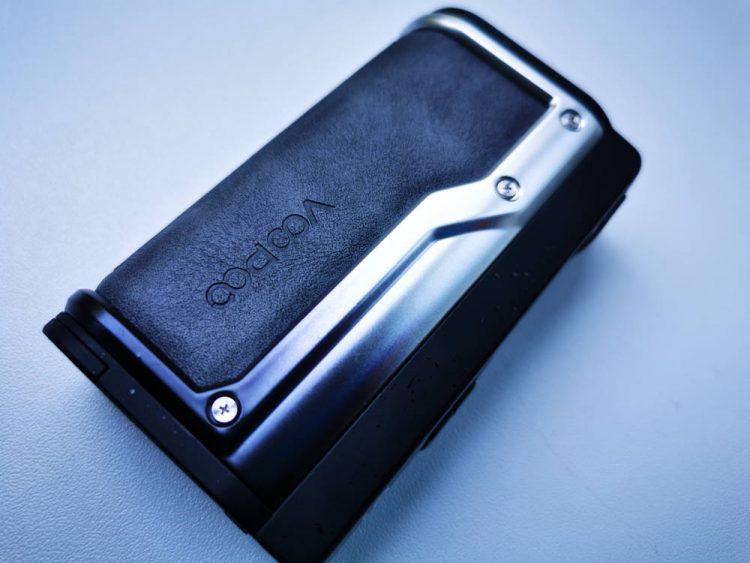 Measuring only 52mm x 86mm x 26mm, the Argus GT is one of the most compact dual battery mods I have ever used, and features a very nice leather finish, combined with a speckle paint job I've never seen used on a mod before. The color display is very bright and has a very clean layout, and the fact that you can use it with both proprietary pods and 510 atomizers is a big plus.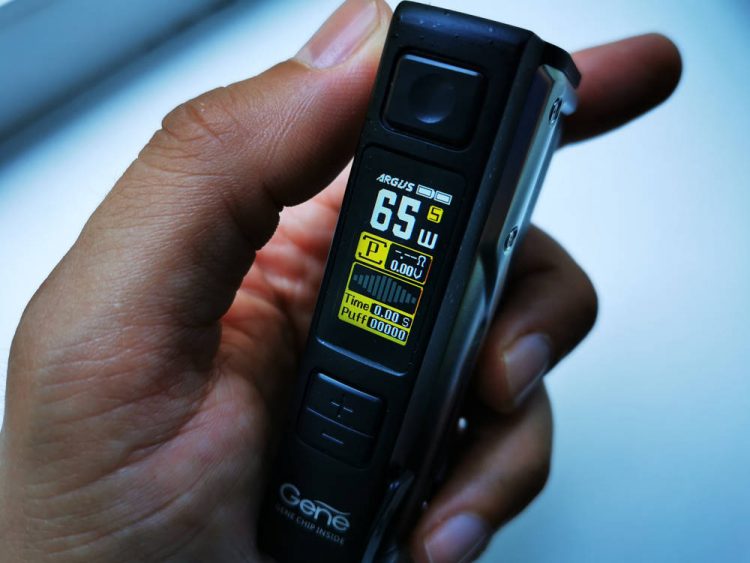 The Argus GT is powered by the excellent GENE chip that VooPoo have built their entire brand on, so it goes without saying that this mod has an impressive firing speed and power ramp-up. It also features all the different vape modes we've gotten used to seeing on advanced vape mods, as well as a Smart mode.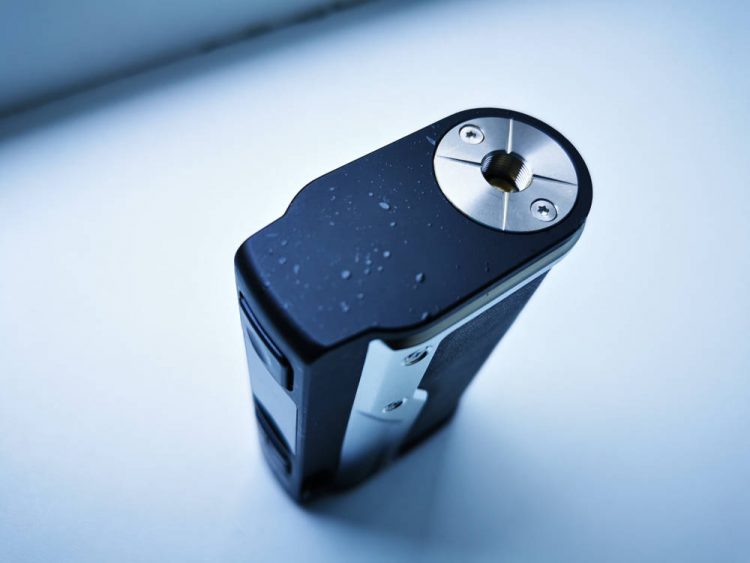 The VooPoo Argus GT blends elegant design and build quality with the performance VooPoo's GENE chip is famous for, and that wins it the number one spot on my list.
These are just my picks for the best vape mods of the past year. If you have any questions or suggestions, be sure to leave them in the comments section below. Also, do stop by again, as this is a continually changing ranking, and will be updated as soon as I find any mods that deserve a spot on my list.