Top 5 Best Compact Mods of 2020
Manufacturers often boast about the extreme power output of their vaping devices, but the reality is that over 95% of vapers never try vaping at 150W or over. For the vast majority, anything that can put out over 60W is good enough, and the popularity of compact vape mods is all the proof one really needs. In this post, we'll be taking a look at the five best compact mods I had the chance to test and review over the last year.
In the beginning, I wanted to split this post up in two, one for vape mods with built-in battery, and another for external battery devices. But in the end I realized that it would just overcomplicate things, so I decided to do a single list for both categories, as long as they qualified as compact vape mods.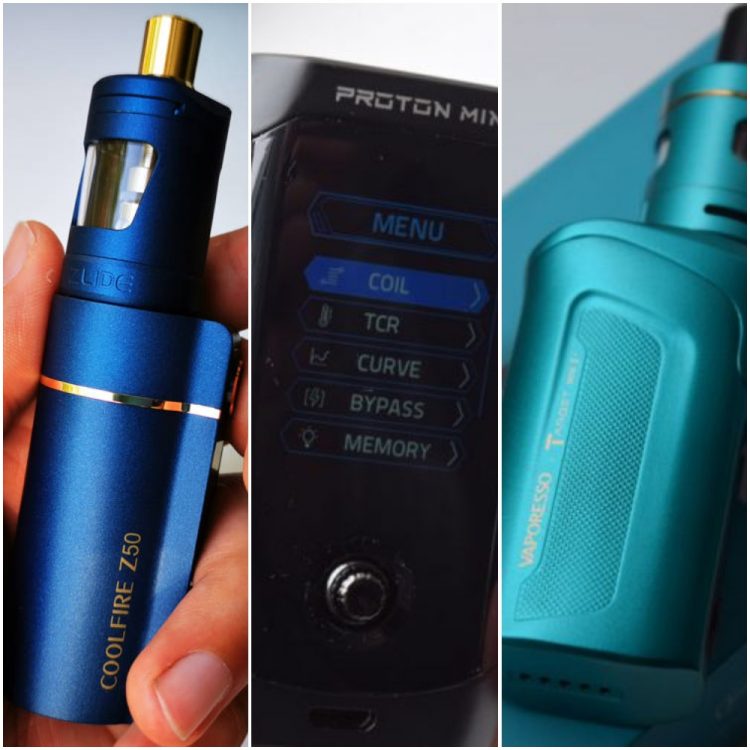 Before we get started with the mods, I just want to paint out that this isn't one of those "ultimate lists" you may have come across on the internet. No review site has tested all the products available on the market, and mine is no different. I was fortunate enough to receive plenty of cool compact mods over the last year, and this list is based on my personal experience with them. There may be better devices out there, but I didn't try them, so I can't talk about them.
With that said, here are my five favorite compact vape mods of the past year:
No. 5 – Vaporesso Target Mini 2
I've been a big fan of Vaporesso's Target line ever since reviewing the original Target 75 VTC kit, way back in 2015. Target devices have come a long way since then in terms of performance, but have also managed to retain that same general design style that sets them apart from the competition.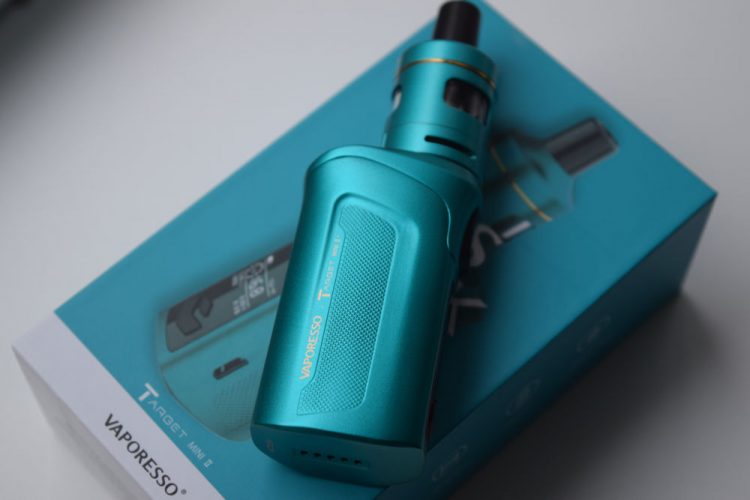 The Target Mini 2 is the smallest mod on my list, but that doesn't mean it's lacking in terms of features. On the contrary, it probably has the most available vape modes and advanced features out of all the five devices, including custom curves mode, temperature control, and ever three helpful pre-heat options.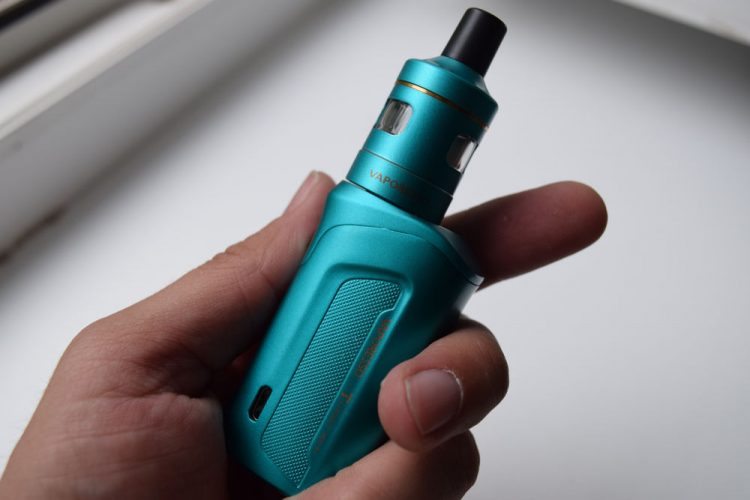 The build quality of the Target Mini 2 is one of its strongest assets, but it also manages to impress in terms of design and, most importantly, performance. It does have some downsides though, like the 50W maximum power output, and a smallish battery (2,000mAh) otherwise it would have been much higher on my list. The Target Mini 2 is still a very nice device, and if you're looking for something small but packed full of features, you should definitely have consider it.
Vaporesso Target Mini 2 review
No. 4 – Innokin Coolfire Z50
My experience with Innokin products is rather limited, so I can't speak on the brand in general, but the Coolfire Z50 mod I got to test last year made a great impression on me. Designed by seasoned vapers and vaping activists P Busardo and VapinGreek, the Z50 is one of the most elegant vape mods I've ever tried.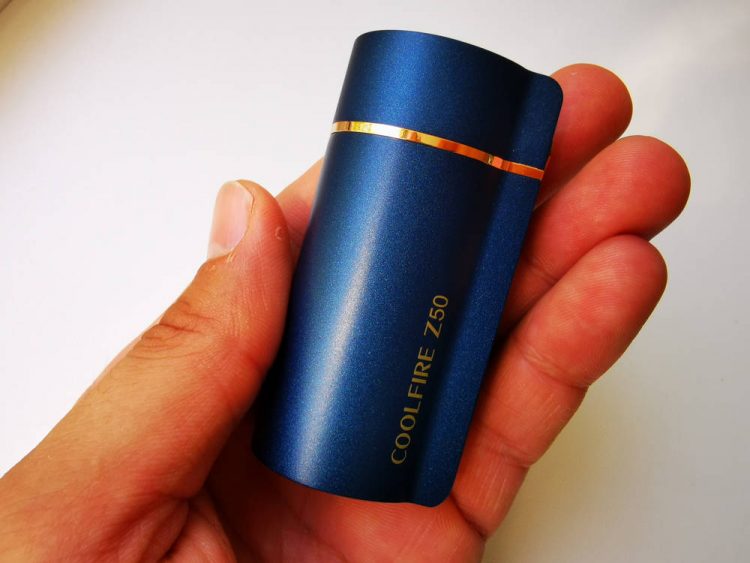 I love the inspired shape of the device, the sandblasted finish, and even the nice gold accents that go very well with the dark blue of the sample I received for review. The machining and paint finish on this mod are some of the best I've seen in the budget mod sector, so if you're looking for a high-quality device, but don't want to break the bank, the Coolfire Z50 is a great option.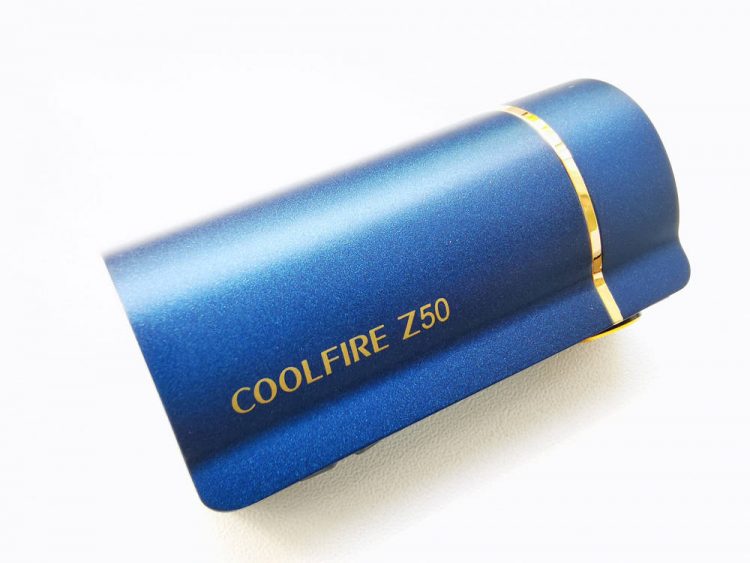 Like the Target Mini 2, the Innokin Coolfire Z50 would have placed higher on this list, if not for the same two weaknesses, a maximum power output of 50W and a 2,100mAh no-removable battery. But this is a mod primarily designed for mouth-to-lung vaping, so these limitations are somewhat justified.
No. 3 – Augvape Druga Foxy One
I have always felt like the original Druga Foxy never really got the attention it deserved. In my opinion, it was one of the nicest-looking budget mods ever made. It felt like a high-end device that should have cost much more than it did, and despite being somewhat barebone in terms of features, I always considered it a solid device. So I was happy to see bring back the Foxy line last year, with the Druga Foxy One.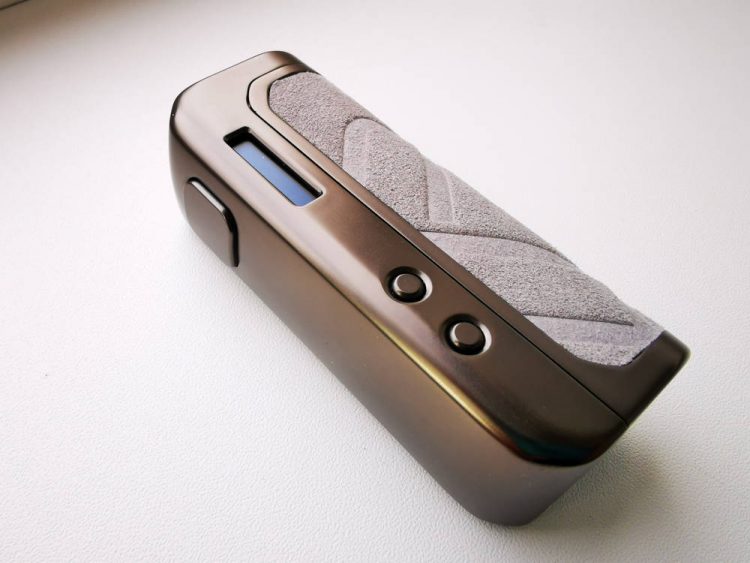 Unlike the dual-18650 Druga Foxy, which was a rather bulky vape mod, the Foxy One is a single-battery device with a much sleeker C-frame design. It still retains the bevel edges and that stylish fire button that worked so well on the original, but it's much more compact.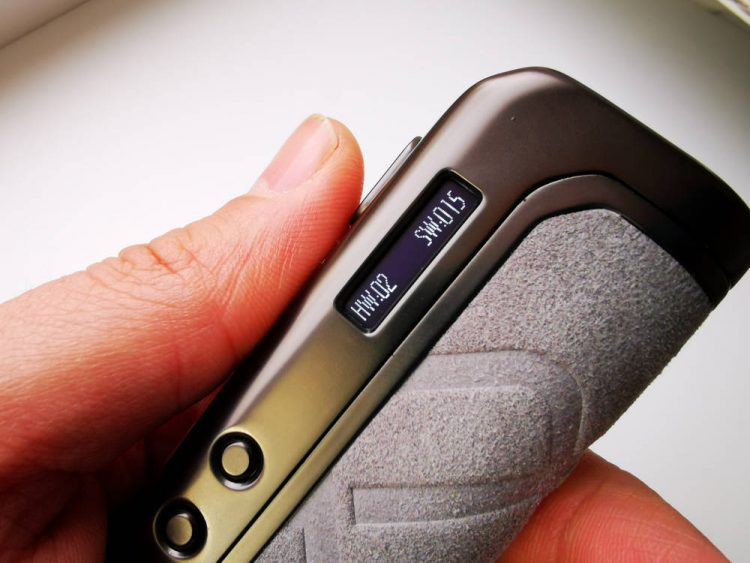 The Druga Foxy One doesn't have the most impressive display – the first one had the same issue – but it does make up for that with its excellent build quality, 21700/20700/18650 battery compatibility, and USB Type-C fast charging. It may not be as popular as the other devices on this list, but the Druga Foxy One fully deserves its spot.
No. 2 – Vaporesso Swag 2
The Vaporesso Swag 2 is one of the best vape mods you can buy, and definitely a solid choice if you're looking for something that's both small and feature-rich. Like its predecessor, the second version of the Swag retains that PICO-inspired design, but introduces a cool rubberized exterior that compliments the lightweight aluminum body of the mod.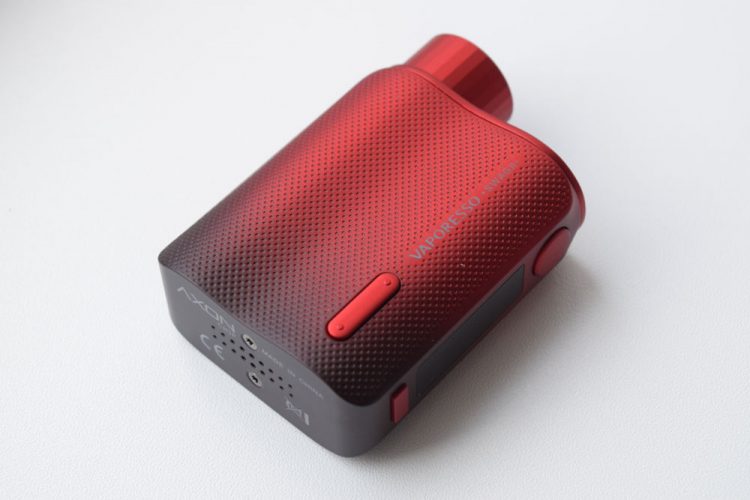 Powered by Vaporesso's excellent AXON chip, the Swag 2 mod offers a plethora of vape modes – from variable wattage to the proprietary SP (Super Player) mode – as well as various smart features. It's also one of the most accurate chips, in terms of resistance reading, power output and temperature control.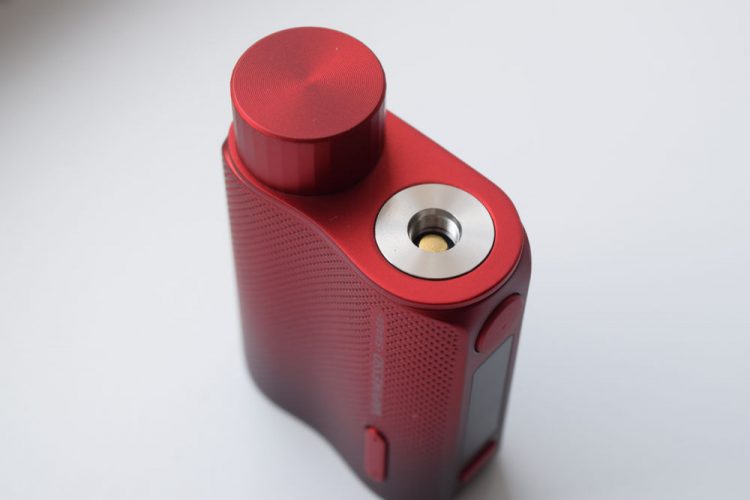 The Vaporesso Swag 2 doesn't have the most impressive display, but that's really all I can complain about. I love the shape and size of it, and its performance is beyond reproach.
No. 1 – Innokin Proton Mini
To some, the Proton Mini may seem like a surprising choice as the best compact mod, but I can't think of a device that impressed me more this past year. From the moment I opened its high-quality packaging for the first time, I knew I was in for something special, and the Proton Mini did not disappoint.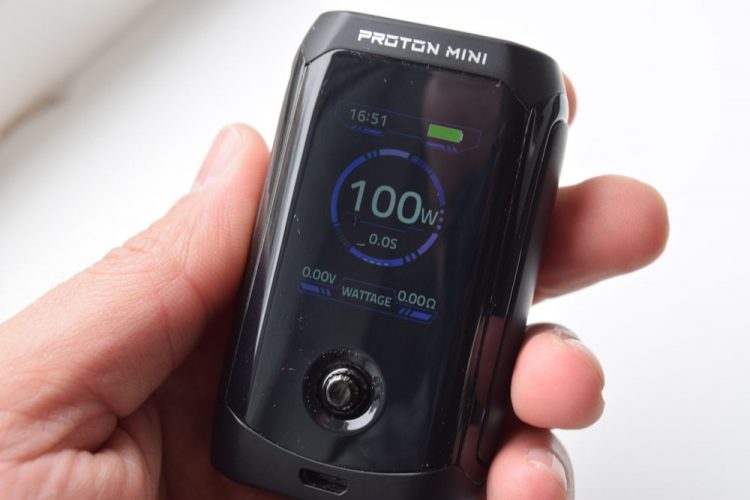 This stubbier version of the dual-18650 Innokin Proton mod, retains the same general shape of its big brother, as well as the same excellent build-quality and all the bells and whistles. From its impressive color display, and joystick-like 'omnibutton', to the fact that it can accommodate atomizers up to 28mm in diameter, with no overhang, the Proton Mini has quite a few advantages over the other devices on this list.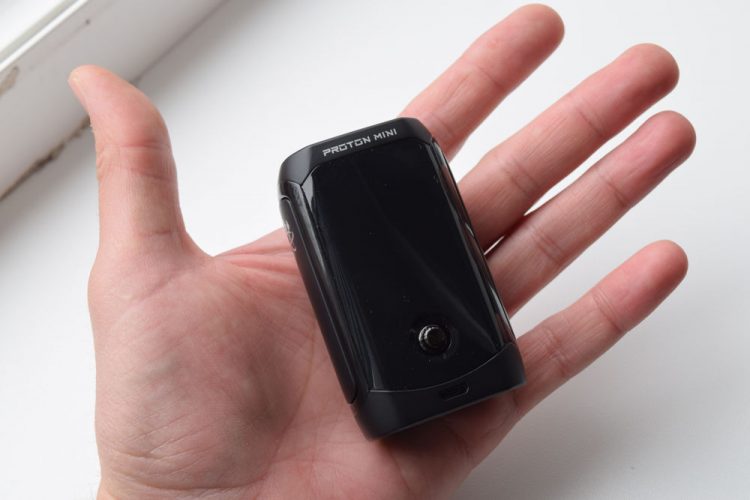 The Proton Mini has the highest battery capacity out of all the compact mods on this list (3,400mAh) as well as a surprisingly high max wattage output (120W). When it comes to built-in features, this stubby powerhouse has everything you could ever want in a vape mod, from multiple vape modes, including custom curves, to customizable screensaver.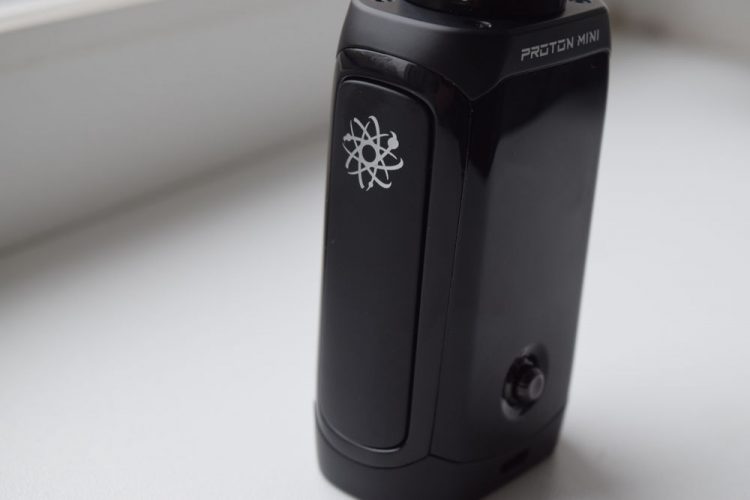 I wish the Innokin Proton Mini came with USB Type-C, but it does feature 2A fast-charging, so one really can't complain. It's a bit more expensive of a device than the other four compact mods listed above, but I personally feel it's worth every penny.
These are my current top five best compact vape mods, but i would really love to know what you prefer. Did you try any of these, do you have any suggestions for this list, do you need advice getting a compact mod? Leave your thoughts in the comment section below, and be sure to stop by again, as I will be updating this ranking as I get to try new hardware.