VooPoo Argus GT Review
Following the surprising success of their very first vaping device, the Drag 157W box mod, VooPoo struggled to keep their momentum going. Their follow-up launches were just not as good as people expected, but that all changed with the launch of the original VooPoo Vinci. The Chinese manufacturer has been on a roll ever since, and it definitely looks like it's got that mojo back. Let's see if the company's newest creation, the VooPoo Argus GT, can help keep it on a roll.
VooPoo Argus GT Package and Presentation
I don't know about you, but I've had enough of the standard packaging we've been seeing in this industry since, well, since the very beginning. There is nothing technically wrong with rectangular cardboard boxes, but changing things up every once in a while never killed anyone. Luckily, that's exactly what VooPoo did with the packaging for the Argus GT kit.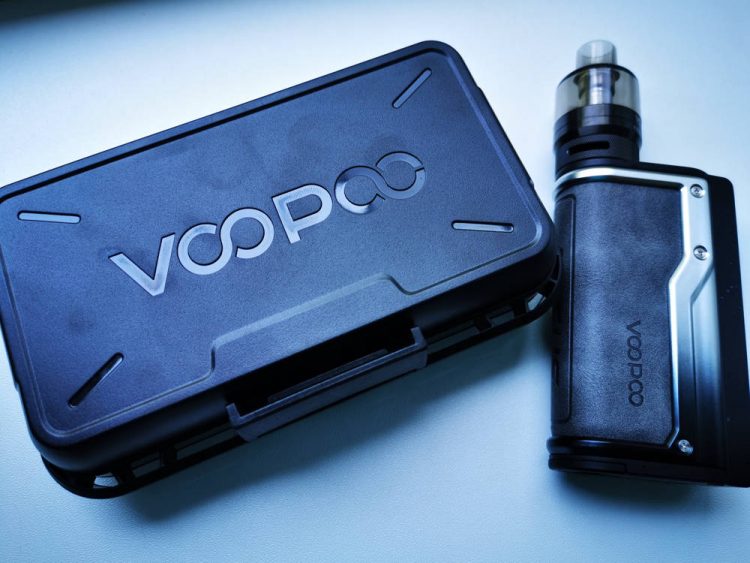 The new VooPoo Argus GT comes in a plastic case with a latch closing mechanism, and a thin cardboard cover where you can find all the information you would normally get printed right on the box, like a list of contents, manufacturer information and warnings. The plastic box is not only very refreshing, but if you take out all the fluff, you can actually use it for storing other stuff instead of throwing it away.
VooPoo's latest kit includes the slick Argus GT box mod, a modular PnP tank, two different PnP coil-heads, a USB-C charging cable and a user manual. It's you average mod starter kit, just in a different packaging than usual.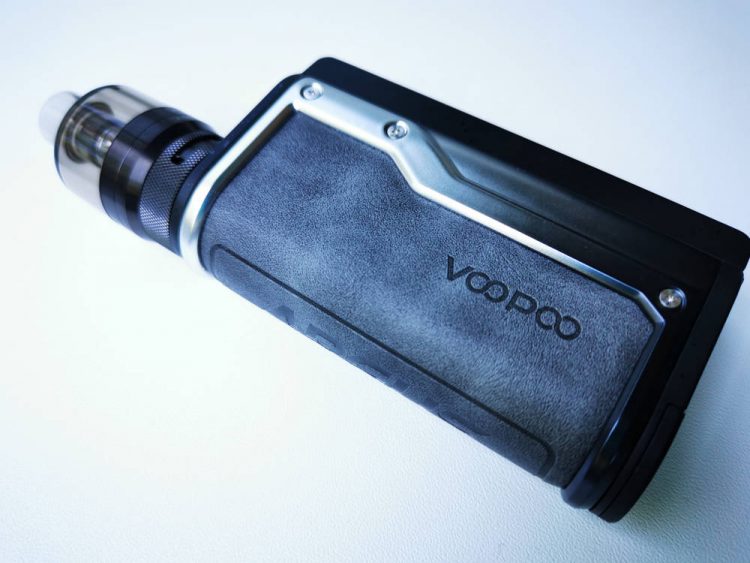 Argus GT Mod Design and Build Quality
The new Argust GT box mod is definitely the highlight of this kit, and it is definitely one of the nicest-looking mods the Chinese manufacturer has ever produced. It's very slick and compact for a dual-battery mod, the build quality is as good as we've come to expect from VooPoo and the design definitely gives-it a high-end look.
Measuring only 52mm x 86mm x 26mm, the Argus GT is easily one of the smallest, most ergonomic dual-18650 vape mods I have ever reviewed. How VooPoo managed to make is so compact is beyond me, but it's definitely an impressive feat and a big pro in my book!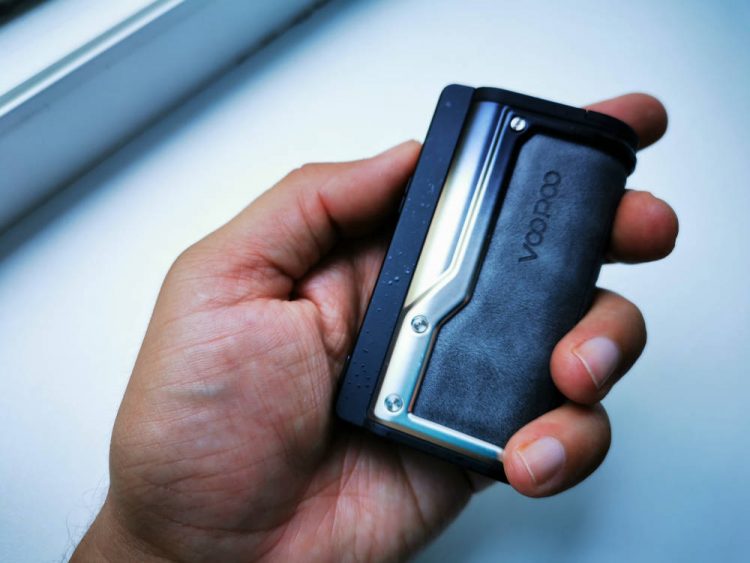 Design-wise, the Argus GT is just as impressive. It has a very clean and refined look, and certain elements, like the quality leather cover, the metallic frame holding it in place and the bright color display definitely give it the appearance and feel of an expensive, high-end mod.
We first saw this high quality leather used on the VooPoo Drag X and S pod mods, and it's nice to see the Chinese manufacturer using it on other devices again, because it truly is a very nice touch.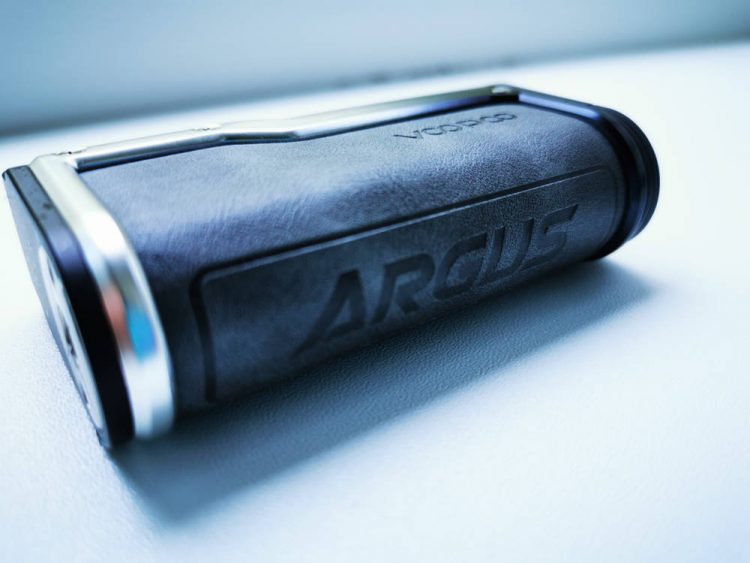 The Argus GT features a standard 510 connection featuring a gold-plated, spring-loaded pin, and a protection plate fastened to the mod itself with visible screws. It fits atomizers up to 25mm in diameter with the slightest bit of overhang, but anything over that will start to look awkward.
The control panel is made up of a square, plastic fire button, rectangular + and – buttons, and the same gorgeous color display we've been seeing on VooPoo devices since the launch of the original Vinci pod mod. The buttons don't have the nicest feel to them, to be honest, but they seem sturdy enough and have no rattle whatsoever, which is always a pro. The screen is very bright, the colors are crisp and the resolution is decent, so no complaints on this front.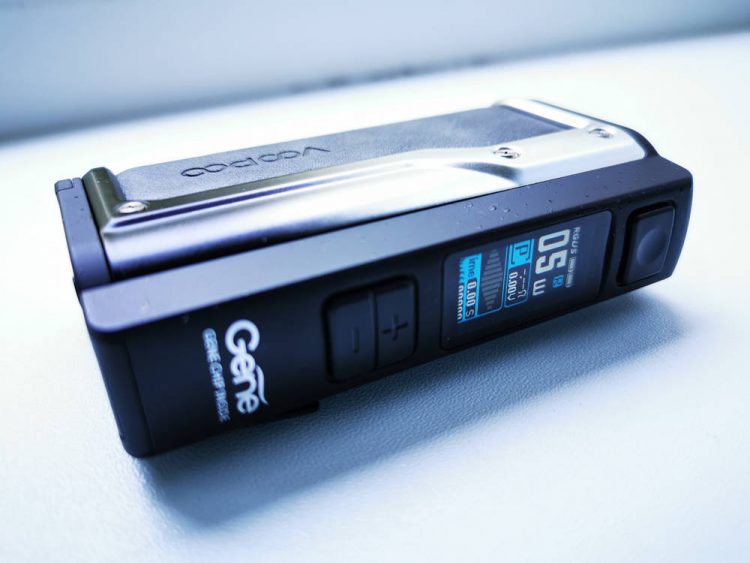 The battery door on the bottom of the mod has a classic hinged design, the battery door has clear polarity markings on the inside, and it clicks into place very easily. It does look a bit flimsy, but that is to be expected with such a compact device. I can't say how it will hold up in the long run, though.
I only have one gripe with the Argus GT, and even though it's a minor one, it is annoying the hell out of me. The USB-C port on the side of the mod features a rubber plug which I liked at first, until I discovered that it won't go in all the way no matter how hard I pressed on it. So it stay half open all the time, which isn't impossible to live with, but definitely not ideal. Maybe it's just the review sample I received, and not a general issue.
Overall, I am a huge fan of the VooPoo Argus GT! It is super compact for a dual-battery box mod, I love the general design, the leather cover and the display. Build quality is not perfect, but it's definitely above average.
One thing I forgot to mention is the paint. It has a matte finish with these glossy speckles that I first thought were defects but then learned were by design. I don't love it, to be honest, but I can live with it, because I love pretty much everything else about this mod.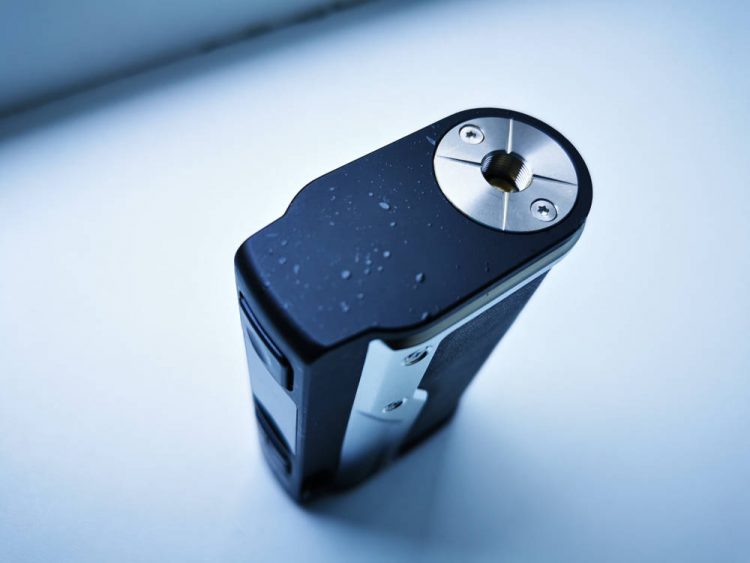 VooPoo Argus GT PnP Tank
The Argust GT box mod is paired with a rather unusual tank; it's basically a modular design that consists of a 510 adapter and one of those plastic tanks we saw previously on the Vinci X and S pod mods. It's an innovative and interesting take on atomizers, but if it's not your cup of tea, you can always use the Argus GT with any other 510 atty.
I wasn't a fan of how these plastic tanks look and that hasn't changed, but I will admit that the metallic 510 adapter is an improvement, both in terms of appearance and functionality. It gives the atomizer a more conventional look and it also comes with finer airflow control ring, allowing you to fine tune your vape.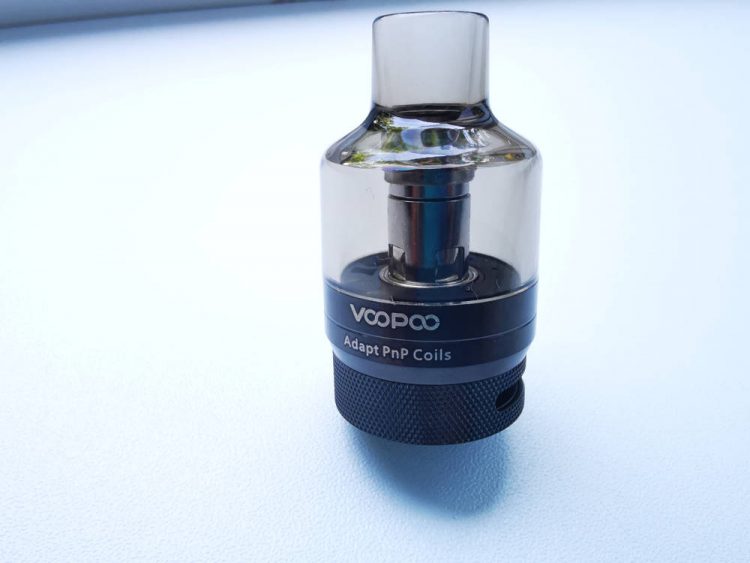 The tank is essentially the same one as on the VooPoo Vinci X and S, so if you have one of those two devices, you can pop on the 510 adapter and use it with the Argus GT or any other mod for that matter.
The Argus tank takes VooPoo's PnP (Plug 'n' Play) coil-heads, and if the mod's RBA mode is any indication, a rebuildable build deck is in the works as well. PnP coil-heads have been around for a long time, in fact VooPoo has pretty much built its lineup of devices around them, so there is a wide selection to choose from. Regardless of your vaping style, you're bound to find something you like.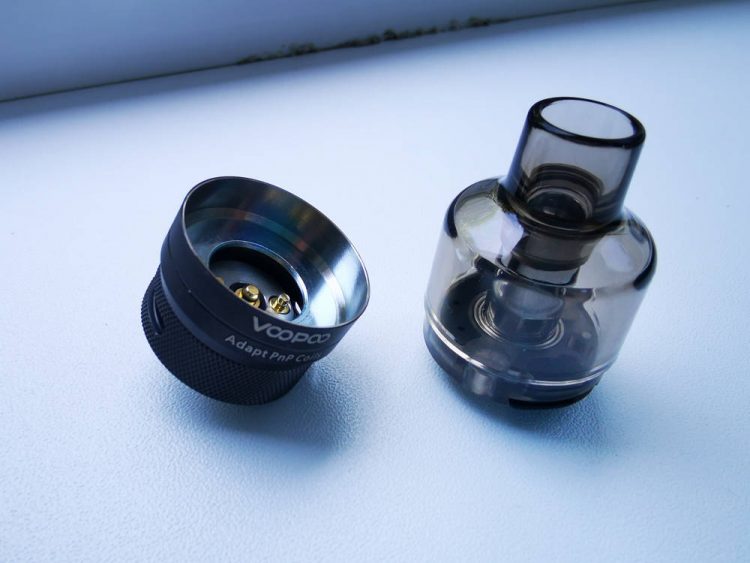 VooPoo Argus GT Menu System and Features
The Argus GT isn't the most advanced vape mod I have ever used, but it does have all the basic features 95 percent of vapers really ever need. Let's go through them:
To turn the mod on or off, just use the usual 5 presses of the fire button. Three presses of the fire button will let you cycle through the available modes. The Argus GT always starts up in Smart Mode, which is basically variable wattage mode with a built in safety feature that allows you to crank up the power output to a limit it deems acceptable for the PnP coil-head you currently have installed. It reads the resistance of the coil and limits maximum power.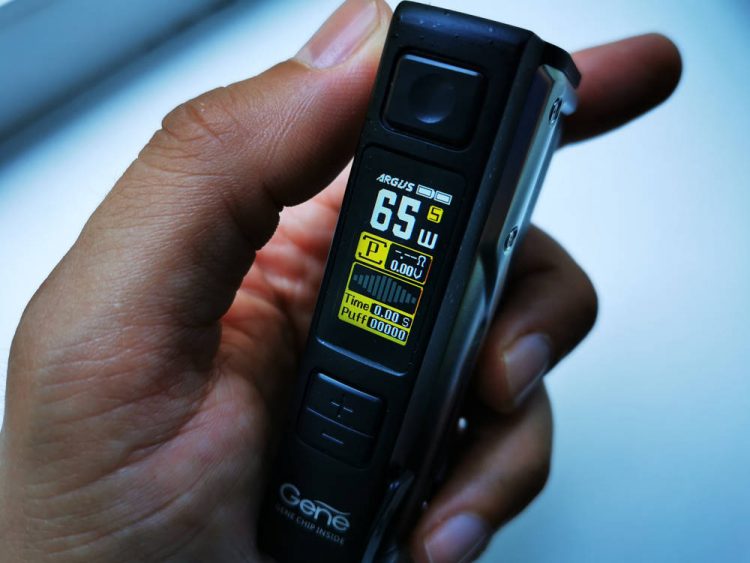 If you think you know better than the Argus GT mod, you can press the fire button three times and switch to RBA Mode, which is basically classic variable wattage without any power limitations. If you want to crack the mod to the maximum 160W with a 1Ω coil installed, you can do that. I DON'T recommend it, but you can do it.
Finally, another three quick presses of the fire button, will get you into temperature control, which supports the nickel, stainless steel and titanium coils. While in this mode, you can hold the + and – buttons pressed for a couple of seconds to access a settings screen where you can alter the TCR, initial wattage and the resistance of the atomizers. unless you really know what you're doing, I suggest leaving those alone.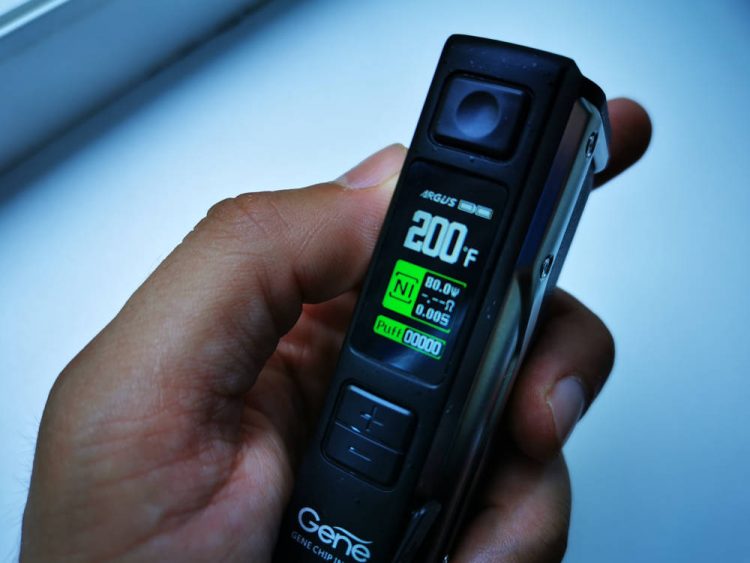 You can also hold the fire button and the + button to lock and unlock the power adjustment buttons, or the fire button and – button to rest the puff counter.
Argus GT Battery Life
The VooPoo Argus GT works with external 18650 batteries, so accurately estimating battery life is virtually impossible. It depends on the capacity of used batteries, set power output and your style of vaping. VooPoo's GENE Chip has always done a good job of conserving battery life, and the Argus GT is no different. I personally have been getting a solid 10 hours out of two fully charged Sony VTC5A batteries vaping at 60W, but your experience may vary.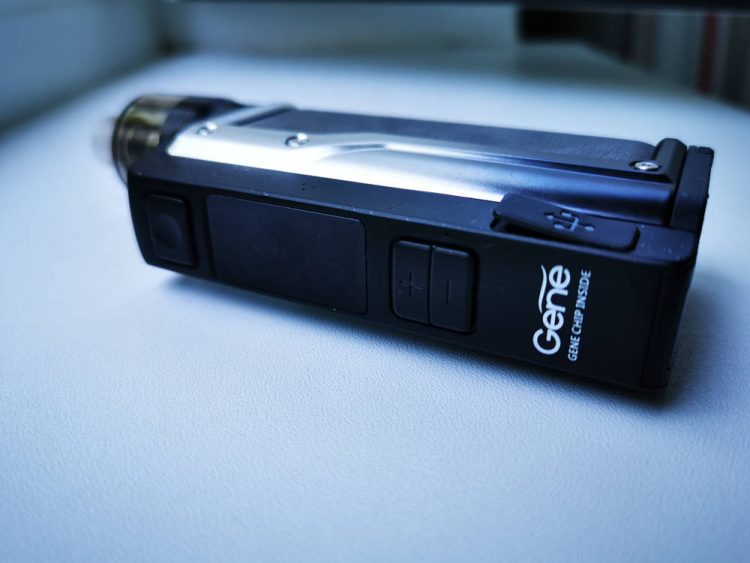 The Argus GT features USB-C charging at a rate of 2A, which is definitely a pro, but then again on-board battery charging isn't recommended. I use a Nitecore 4-bay battery charger, and I suggest using an external charger as well, both for your own safety and to prolong the life of your batteries.
How Does the VooPoo Argus GT Vape?
One of my gripes with VooPoo's Drag X and S pod mods was that you could only use them with the company's proprietary plastic tank. Performance was fantastic, but not being able to use any 510 atomizer felt a bit restrictive. The Argus GT doesn't have that problem. Not only does it have a 510 connection, but the included plastic tank comes with an adapter that lets you take advantage of all those nice PnP coil-heads as well. What's not to like?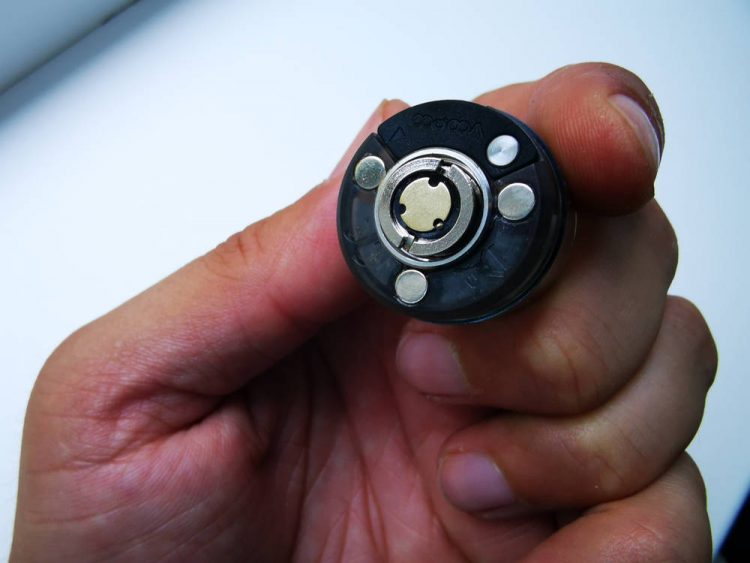 The new generation GENE Chip is just as impressive as ever, delivering lightning fast battery activation and power ramp-up, something we've come to expect from VooPoo devices since the original Drag 157W mod. It may not be the most feature-rich vape mod I have ever tried, but it's not like anyone needs bells and whistles to enjoy a good vape. If you're into light shows and other gimmicks, there are plenty of choices out there, but for pure performance, the Argus GT is the way to go.
About the included plastic tank, we've already gone over it in my review of the VooPoo Drag X and S pod mods. It holds up to 4.5ml of e-liquid, it has bottom filling and takes the company's proprietary PnP coil-heads or a soon-to-be-released RBA.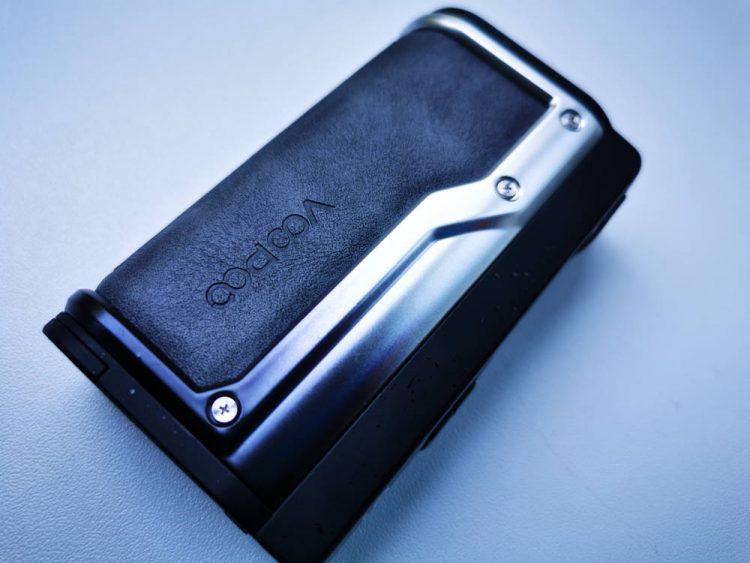 Performance-wise, it's very similar to the Drag X and S, which is a good thing, because those deliver some of the most enjoyable direct-lung vaping I've ever experienced, but it also has the same weakness – no included MTL option, which in this particular case isn't that big of a deal. This is technically a mod kit, so you can pair it up with any atomizer you like; if you prefer a tighter, MTL-style draw, you can just get something else.
The included 1.5Ω and 2.0Ω mesh coil-heads deliver very similar performance – excellent vapor production and outstanding flavor, the very same qualities that made the Drag X and S stand out, but this time around the infinite vapor control ring allows for an even tighter control, thus helping you fine-tune your vape.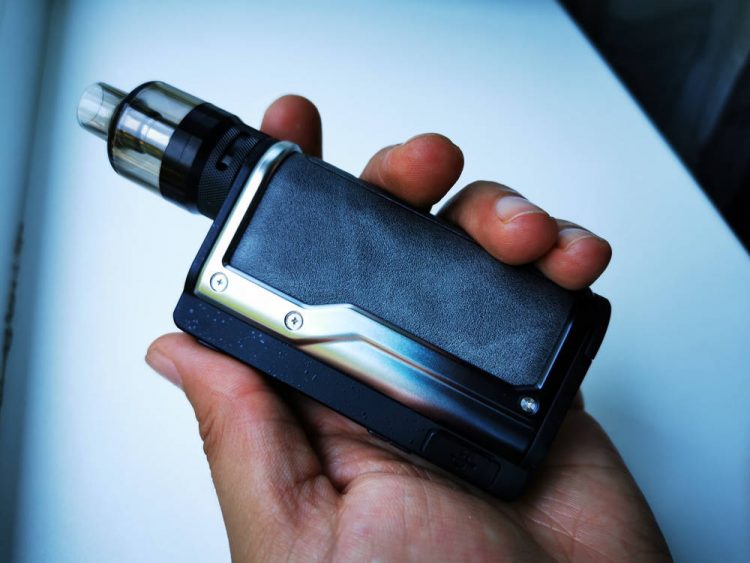 Conclusion
The VooPoo Argus GT kit is one of the nicest products I've had the pleasure of reviewing in the last few months. I particularly love the mod, with its slick, elegant design and high-end feel, but the modular tank is not too shabby, especially if you're into direct lung vaping.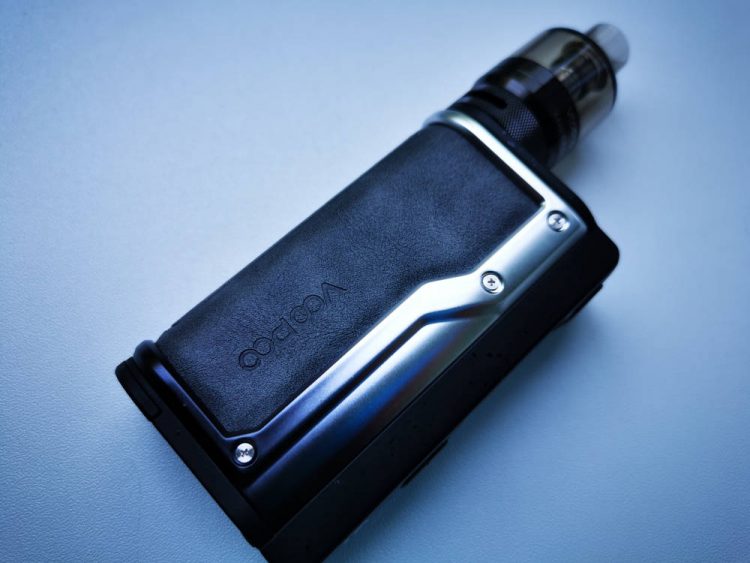 The Argus GT was sent to me directly by VooPoo, for the purpose of this review.
Pros
compact and ergonomic
high-end look and feel
gorgeous color display
high quality leather imitation
fast firing and power ramp-up
Cons
no MTL options
USB port plug issues