Dozens of Democratic lawmakers recently sent a letter to the head of the Food and Drug Administration (FDA), urging the agency to remove all flavored e-cigarettes from the US market.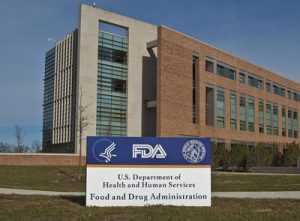 Lawmakers have been gunning for e-cigarettes for a while now, and it doesn't looks like they're likely to stop anytime soon. As the FDA reviews premarket tobacco applications and flavored e-cigarettes, 43 House Democrats sent a letter to the agency's acting Commissioner, Janet Woodcock, warning that flavored electronic cigarettes risk putting American youths at risk of nicotine addiction.
"Today, e-cigarette use by youth remains at what FDA calls 'epidemic proportions' and e-cigarettes have been the most commonly used tobacco products among youth since 2014 – and flavors are a key reason why," the letter drafted by Reps. Debbie Wasserman Schultz (D-Fla.) and Diana DeGette (D-Colo.) and co-signed by dozens of Democrats, read. "Flavored e-cigarettes are putting a new generation of kids at risk of nicotine addiction and the serious health harms that result from tobacco use."
"We strongly recommend that FDA's premarket review process require manufacturers to provide convincing evidence that their products do not increase youth use of nicotine and tobacco in ways that increase the risk of abuse and addiction among youth," the 43 lawmakers added.
It boggles the mind how these politicians continue to use arguments that have been debunked numerous times before, like the gateway theory, which claims that e-cigarettes push youths to smoking later on in life. And since studies and surveys can't offer the proof they need, they are asking manufacturers to prove that their products aren't hooking youths to nicotine, which doesn't make any sense.
Unfortunately, this is only the latest blow vaping has received lately, and it doesn't look like things are changing for the better. The lobby for the vaping industry has been unable to stop the onslaught, so don't be surprised if the FDA actually implements these requests, at the cost of millions of lives.
Research has already shown that flavors play a big part in e-cigarettes' capacity to help people quit smoking, so if you take them away, many vapers will just go back to smoking, where they can at least enjoy the taste of tobacco. It's a dangerous game lawmakers are player, but no one will holed them accountable, so who cares?