FreeMax Fireluke 2 Review
The original FreeMax Fireluke wasn't a mesh coil sub-ohm tank, but in my opinion it was a game changer. Its goofy gumball machine design didn't really appeal to everyone, but in terms of performance, flavor intensity in particular, it was beyond reproach. It's been almost two years since I reviewed the FreeMax Fireluke, but it's still my favorite sub-ohm tank, so when I heard that FreeMax had released the Fireluke 2, I couldn't wait to get my hands on it. Luckily, the nice folks at Heaven Gifts were kind enough to send me a sample, so let's check it out and see if it compares to the old one:
A Look at the Contents
FreeMax went with a good ol' fashion cardboard box for the original Fireluke, but this time around they decided to go for a see-through plastic case instead. We still have some labelling, including a tiger head logo, a list of contents and specifications, as well as the usual warnings and manufacturer information.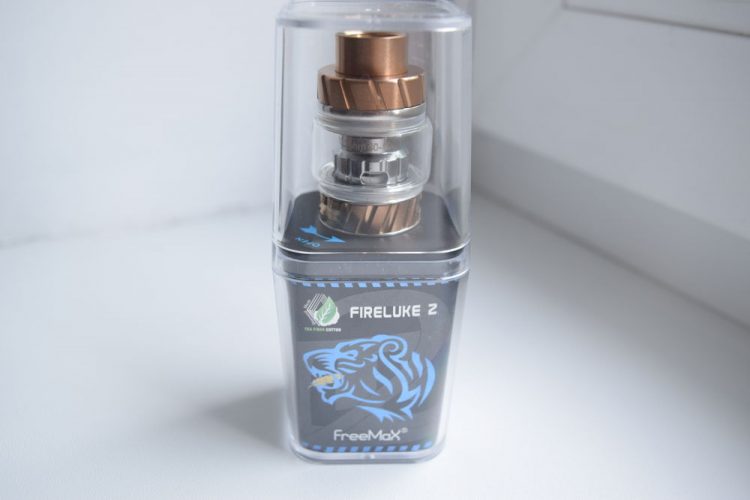 Inside the case, we have the new FreeMax Fireluke "metal edition" screwed onto a plastic plate, which is something I personally haven't seen before. And underneath that plate are all the accessories included in the kit. You get a spare bubble tank, a TX1 coil-head (the TX2 comes pre-installed in the tank), as well as a bag of spare o-rings. There's no user manual, though, so if this is your first sub-ohm tank, you may want to do some reading online before using it.
Design and Build Quality
Whether you liked the first FreeMax Fireluke or not, you have to admit it stood out like a sore thumb. The thing looked like a miniature gumball machine on top of a vape mod, and with those colorful resin-coated parts, it just drew a lot of attention. This time around, the Chinese manufacturer decided to play it safe, and came up with a classic design. Apart from the knurling on the top cap and the bottom airflow ring, there's really nothing that stands out. So if you didn't like the original Fireluke because it was too flashy, you now have a more conventional alternative.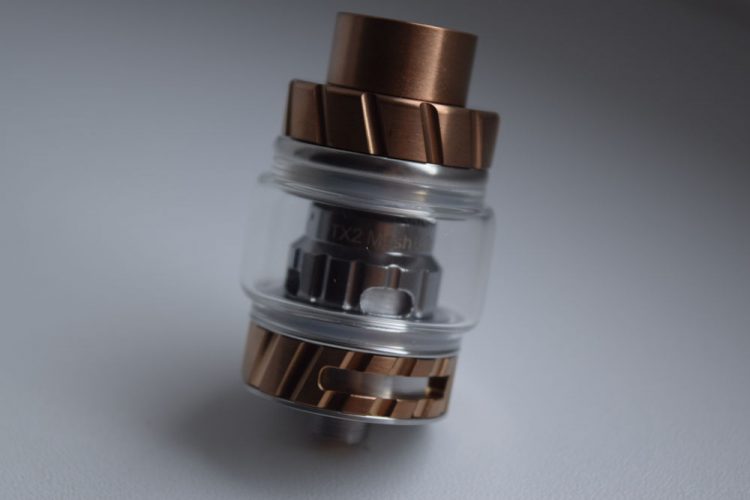 The FreeMax Fireluke 2 is primarily made of stainless steel and glass, is 47.8mm tall and 28mm in diameter around the glass tube (24mm at the base). It holds up to 5ml of e-liquid and comes in a variety of colors. I received the gold version, but you can also get in black, stainless steel, rainbow, etc..
The Fireluke 2 comes with a metallic 81- drip tip, which I'm not particularly fond of. It looks very nice, but the thing is when you're vaping at around 100W – and some coil-heads are designed to be used at over 100W – the whole tank tends t get very hot. Delrin and Ultem drip tips do not conduct heat, so unless they are too short, you don't have to worry about burning your lips, but this metal tip can get very hot, so be careful. It's not a deal-breaker, though, as you can always replace it with another 810.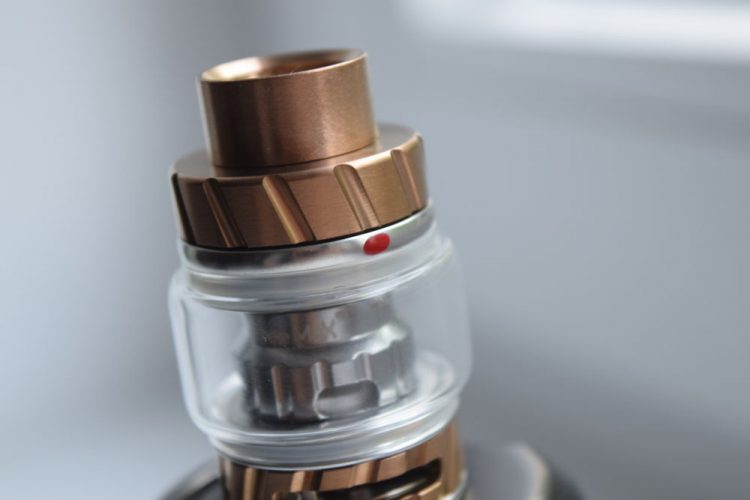 Then we have the top cap, which can't be screwed off for filling. Instead, we have one of those ball-bearing systems where you push the top cap to the side to reveal the fill port. The exact spot where you have to apply pressure is marked with a red dot. The fill port is very large so you should have no problem fitting a big dropper or gorilla bottle tip through it. The tank holds 5ml of e-liquid, just like the original Fireluke.
At the bottom, we have a two-slot airflow control system. The holes are massive, just like on most sub-ohm tanks these days, and have stoppers on one side, so the airflow control ring doesn't spin continuously. The sample I received for review had a very tight airflow control ring that required quite a bit of pressure to rotate. Unfortunately, that meant I had to hold the tank with one hand while adjusting the airflow, otherwise the whole tank would unscrew from the mod. I hope it was just this unit, but still, FreeMax should improve its quality control.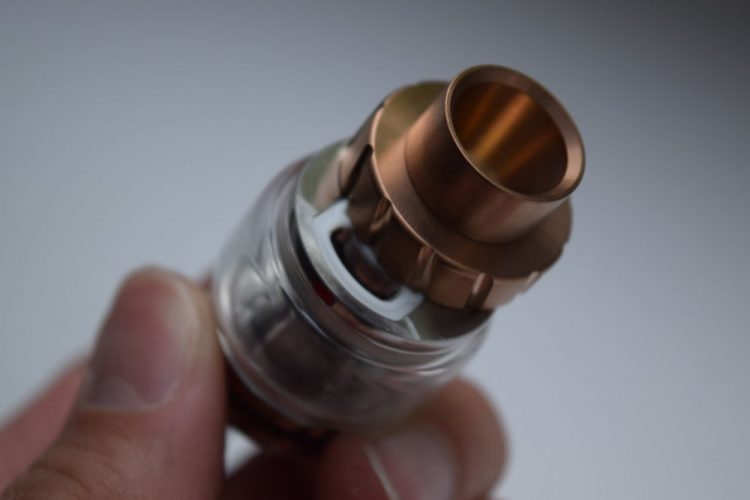 At the bottom of the FreeMax Fireluke 2, we have an adjustable, gold-plated center pin, but as always, I don't recommend using it with hybrid mods. In fact, just don't use hybrid vape mods, period, they are not safe!
The main strength of the original Fireluke sub-ohm tank was the variety of quality coil-heads, from the single coil to the quadruple and everything in between. Regardless of your vaping style, you were bound to find one you liked. The Fireluke 2 seems to be very similar in that regard, with five different mesh coils already available, and more on the way, most likely.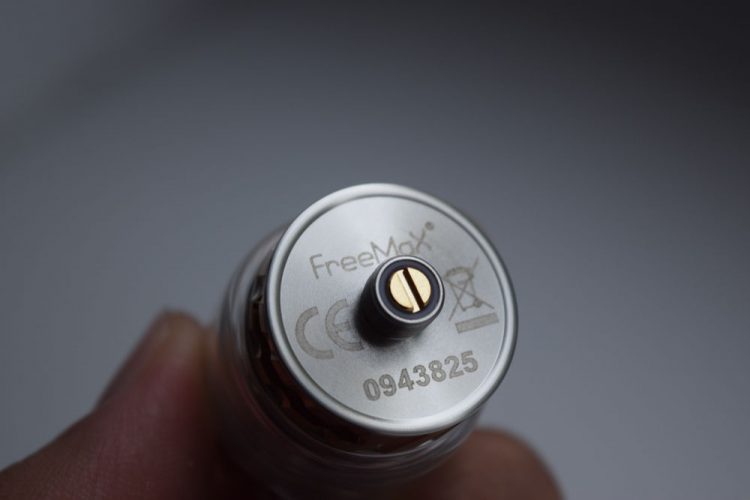 You currently have the TX1, TX2, TNX2, TX3 and TX4 coil-heads to choose from, which is not too bad for a new tank. The coils are not quite as tall as those of the first Fireluke, but they're just as bulky. Another interesting change is the wicking. FreeMax introduced a patented 90% tea fiber cotton & 10% organic cotton formula which allegedly enhances flavor even more.
All in all, not the most interesting looking sub-ohm tank I've ever seen, but the FreeMax Fireluke 2 is a well-made device with a lot of potential. Let's see how it performs.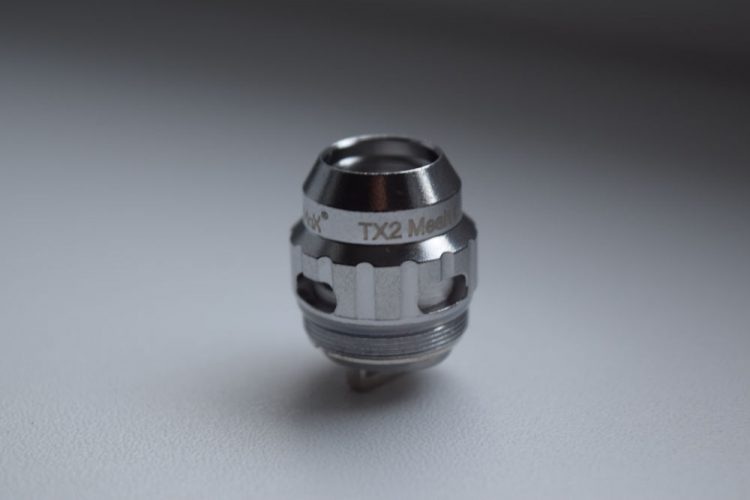 How It Vapes
The big problem with putting out a great product is living up to the expectations, and there's no doubt that following the success of the first FreeMax Fireluke, expectations were sky-high for the Fireluke 2. And while I wouldn't say that FreeMax failed to live up to them, the second generation Fireluke just isn't as impressive as the first.
Don't get me wrong, the new Fireluke 2 is an amazing mesh sub-ohm tank. Performance-wise, I'd say it's better than the original and on par with the FreeMax Mesh Pro, but it just doesn't bring anything new to the table. When the first generation came out, it just blew everyone away, because there was nothing quite like it around at the time, but that was two years ago, and now we have plenty of solid mesh tanks to choose from. The Fireluke 2 is just another one to add to the list, with no significant innovation to speak of. Sure, it has a new type of wicking and even a new type of mesh, if the presentation on the Freemax website is to be believed, but as for considerable improvements, I for one didn't notice any.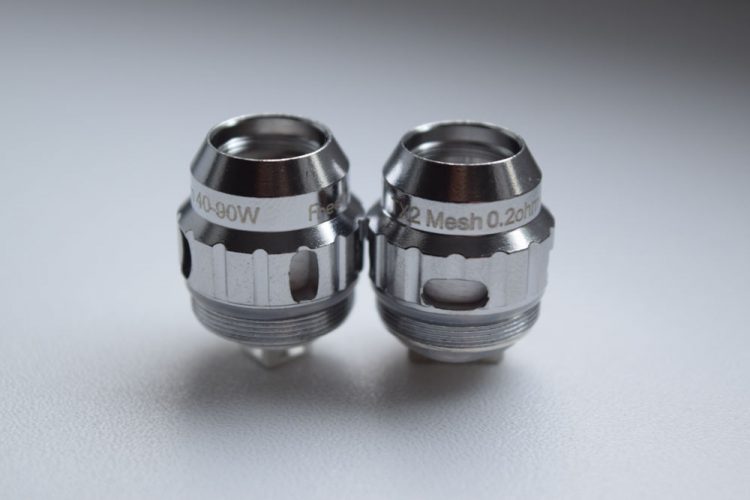 The two included coil-heads are pretty similar. Yes, one is a single mesh coil, and the other a dual coil, but in terms of real-life use, they are pretty much the same. The dual-coil one delivers slightly hotter vapor, especially if you push it to the limit of its recommended range of 40W – 90W, but the difference is barely noticeable. They both produce loads of vapor, and the flavor is amazing, but if the Fireluke 2 coils are anything like those of the original, the triple and quadruple coil-heads are probably even better.
I haven't had any issues with leaking or gurgling using the Fireluke 2, but I do recommend priming the coils thoroughly before using them, as they are literally loaded with cotton and you need to make sure it's saturated before taking a hit or you risk burning the cotton and ruining a perfectly good coil-head. So drip a bit of juice on to the wicking and let it sit for a few minutes before vaping.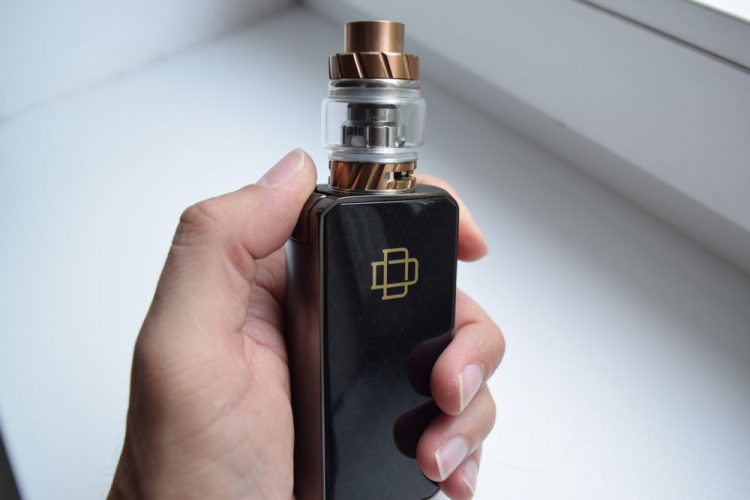 Conclusion
The FreeMax Fireluke 2 is a solid mesh sub-ohm tank. Both the flavor and vapor production are top notch, the build-quality is above average, and apart from some minor flaws, like the super-tight airflow control ring and the metal 810 drip tip, there's not a lot to complain about. That said, if you already have the original Fireluke, or better yet, the FreeMax Mesh Pro, there's no reason to buy this one as well. The difference in performance is just not worth the investment in my opinion.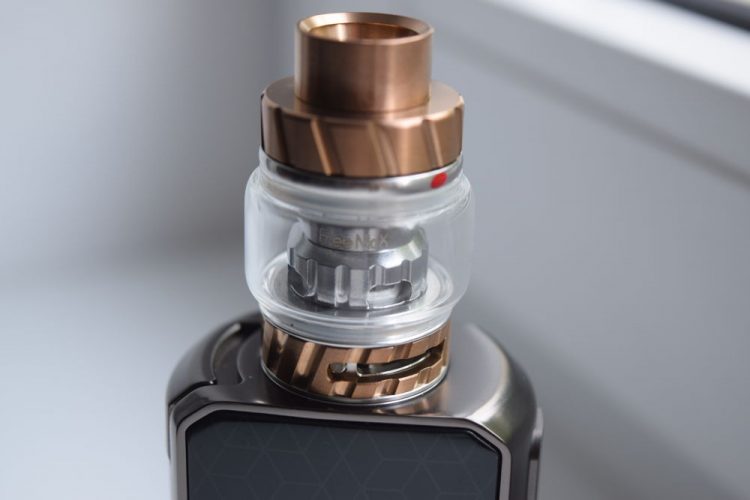 Again, this is not so much a jab at the new Fireluke 2 tank, but rather a praise to FreeMax's two previous flagship sub-ohm tanks, which are still very relevant today.
The FreeMax Fireluke 2 sub-ohm tank was sent to me by Heaven Gifts for the purpose of this review. They currently have it in stock for $35.99