The UK's Advertising Standards Agency (ASA) has recently launched an investigation of an "offensive" television ad for VIP electronic cigarettes. The 20-second ad featured an attractive woman making a series of suggestive comments which seemed related to sex, only to reveal she was actually talking about an electronic cigarette.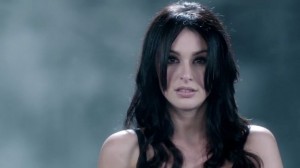 VIP's controversial commercial aired this week during ITV's hit reality show "The Only Way Is Essex", and showed a young woman  dressed in a cocktail dress saying things like "I want you to get it out" and "I want you to put it in my mouth" or "I want to see how great it tastes". What's the first thing that comes into your mind when you hear things like this from a hot girl who appears to be addressing you directly? Yeah, that's what I thought. Sure, the twist at the end reveals she is actually talking about a VIP e-cigarette, but that hardly makes things any less awkward. A spokesman from the ASA said the agency has received "a significant number of complaints" from viewers which prompted an investigation into the matter.
"I really object to VIP advert just shown on ITV talk about the wrong messages to young people watching I'm a celeb £disgraceful," one Louise Edwards tweeted at ITV's official account. Another viewer wrote that "the VIP Ecig advert is awful. Needs removing off TV that does." Even teenagers thought the advert was awkward to watch, especially with their parents. "Yeah that advert was awkward in front of my parents," a teen wrote on the popular micro-blogging platform. Although the e-cigarette commercial was screened right after 9 pm safe-harbor threshold, a lot of viewers still deemed it "disgraceful" and "unfunny", while others said it glamorized and sexualized smoking.
What does VIP e-cigs have to say about this you ask? Miguel Corral, co-owner of VIP Electronic Cigarettes, told reporters that "due to advertising regulations we were not permitted to include the product in the ad, so we decided to take a tongue-in-cheek approach to appeal to an adult audience and communicate the superior taste of VIP products, whilst making it clear that the product does contain nicotine and that they are only available to smokers over the age of 18." They were perfectly aware that it would get people talking and, apparently, this was exactly what they were going for. "We anticipated that the creative treatment for this campaign would cause comment and we were ready for this, but I want to make it very clear that as a leading e-cigarette manufacturer we take our responsibilities extremely seriously which is evident in our decision not to broadcast the ads before the watershed and follow the advertising rules closely," Corral added.
Let's say VIP's TV commercial was within ASA guidelines, is this really the kind of advertising electronic cigarettes need right now? Opponents of e-cigarettes have long argued that vaping glamorizes smoking, and stunts like this are just giving them the proof they need. This is a critical time for e-cigarettes, with the FDA getting ready to announce proposed regulations and the EU trying to ban them completely, so this kind of negative publicity couldn't have come at worse moment.
I hate to say it, but it looks like some people are only interested in making a profit, and would jeopardize the future of the entire industry and the millions of e-cigarette users worldwide in order to reach their goal.