Apollo Tobacco E-Liquid Review
When I started vaping in 2010, there were only a handful of companies operating in this industry, and Apollo E-Cigs was one of them so to see them not just hanging on in this highly-competitive business, but actually thriving and evolving, makes me really happy. Apollo started out as a reseller of rebranded cigalikes, but soon started developing its own vaping devices, and today they are offering both products designed and developed in house, as well as some created by other popular brands. Today'we'll be taking a look at the company's line of premium tobacco e-liquids, called Apollo Tobacco.
Presentation
Apollo Tobacco e-liquid comes in 60ml unicorn bottles, with clean and elegant labels that feature all the information users may be interested in, except the VG/PG ratio, which is actually one of the most important details. But otherwise, you have the name of the e-liquid, the nicotine concentration, ingredients, warnings, as well as information about the producer. the child-proof require just the amount of pressure to prevent kids from opening them, but not enough to cause any issues for adults. All in all, a nice presentation, with a minus for the missing VG/PG ratio.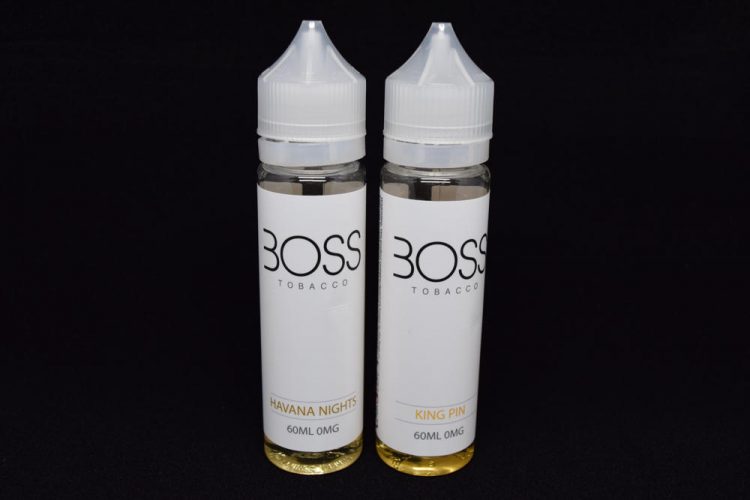 Checking the Apollo website, we can see that both the King Pin and Havana Nights flavors are Max VG e-liquids, which is kind of ambiguous, since that can mean anything from 70VG/30PG to 100 percent VG. There is no way to tell, so if you're really picky about your VG/PG ration, this may be a bit of a problem.
Flavors
I haven't smoked a tobacco cigarette in over 8 years now, and tobacco e-liquid flavors don't really appeal to me anymore, but having received so many pod systems for review lately, many of which try to reproduce the restrictive draw of a cigarette, I decided to give the Apollo Tobacco flavors a try. I even bumped up the nicotine content to about 9mg/ml for a nice throat hit, and even though I was sure I was going to hate the taste of these e-juices, I got used to that pungent tobacco aroma pretty fast.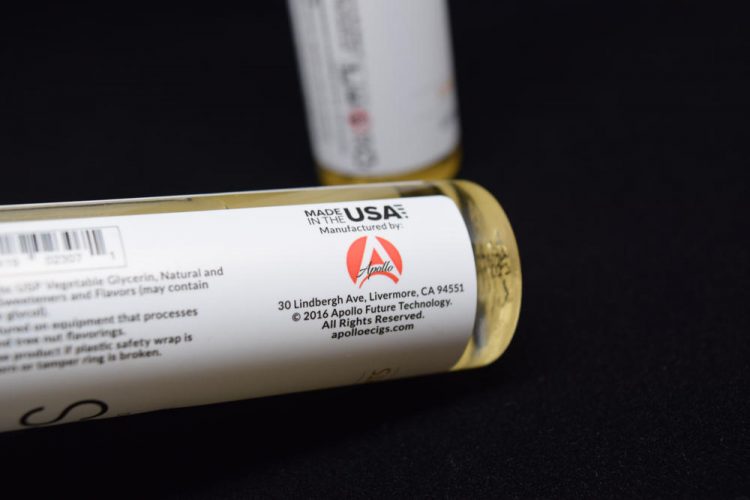 King Pin – As soon as I took a whiff of this juice after popping the cap on the 60ml bottle, my mind jumped back in time to my early years as a vapers, when a tobacco e-liquid flavor called 555 was all the rage. It was a mix of mellow Virginia tobacco and strong nutty undertones, and even though King Pin is a much more refined concoction, it still reminds me a lot of that flavor I used to like so much. I wonder if someone still makes 555 tobacco?
Anyway, Apollo describes King Pin as "creamy, sweet, peanut butter with a hint of tobacco", which is pretty accurate, although It's not as sweet as say an RY4 tobacco. It does have a strong peanut butter flavor, so if you're looking for a bold tobacco, this really isn't it. Yes, the tobacco is definitely there, but it's more of an undertone, with the peanut butter taking center stage both on the inhale and on the exhale.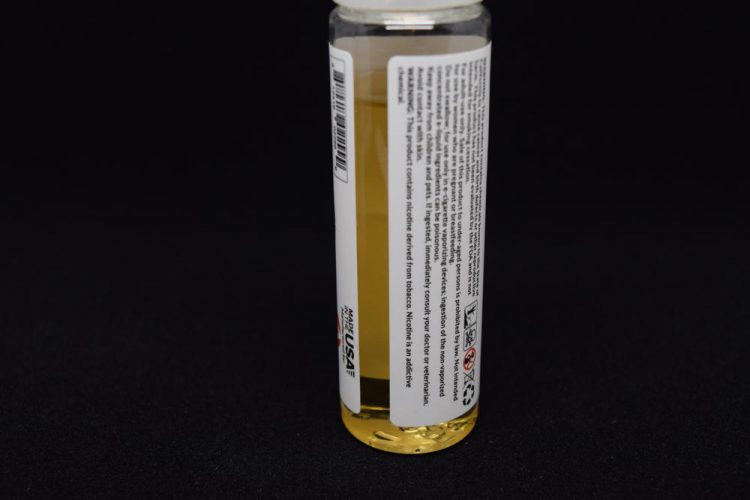 If you like the combination of peanut butter and mellow tobacco, with a bit of sugar sprinkled on top, definitely give King Pin a try.
Havana Nights – the official description of this e-liquid reads "the perfect blend of vanilla and caramel touched lightly with a rich tobacco", but that is a bit misleading in my opinion, as the tobacco is by far the most dominant flavor, with the vanilla and caramel barely making their presence felt on the exhale. This one also has a bit of sweetness to it, probably from the caramel flavoring, but it's balanced by that characteristic bitterness of tobacco.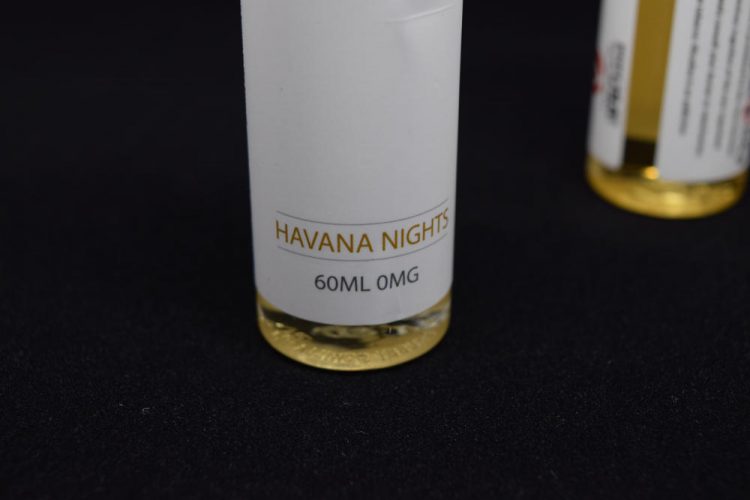 As I said, it's been a while since I smoked my last tobacco cigarette, and even though its taste is still very vivid in my mind, I may not remember it as well as I think I do, if that makes any sense. That said, Havana Nights doesn't taste like a cigarette to me. It doesn't have that burned tobacco flavor, instead it has that delightful aroma the tobacco leafs that my grandfather used to grow and dry on his farm when I was growing up. In my opinion that's much better taste than a stinky cigarette, but that's a subjective opinion.
If you're looking for a rich raw tobacco flavor with a subtle sweetness to it, You can't go wrong with Havana Nights.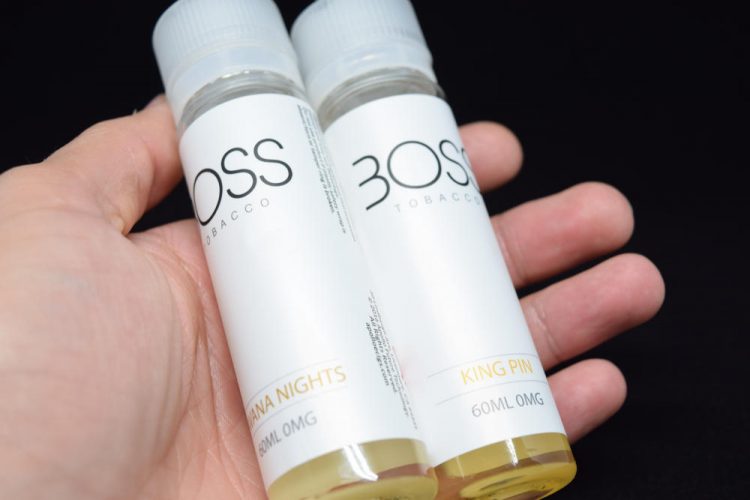 Apollo offers both flavors in 0, 3 and 6mg/ml nicotine strength, which I find bit strange, to be honest. Call me crazy, but I just can't imagine anyone vaping tobacco flavors in a sub-ohm tank or RDA. I feel like these flavors are more suited for mouth-to-lung vaping in low power output devices, like pods or all-in-one vape mods, which closely replicate the restrictive draw of a tobacco cigarette. Only these low nicotine strengths don't really work for MTL vaping. You need at least 9mg/ml nicotine to get a nice throat hit, but luckily, you can use nicotine boosters like I did.
I may not be a regular tobacco vaper, but I really enjoyed these two e-liquids, and if you're a fan of lightly sweetened tobacco, I'm sure you will too.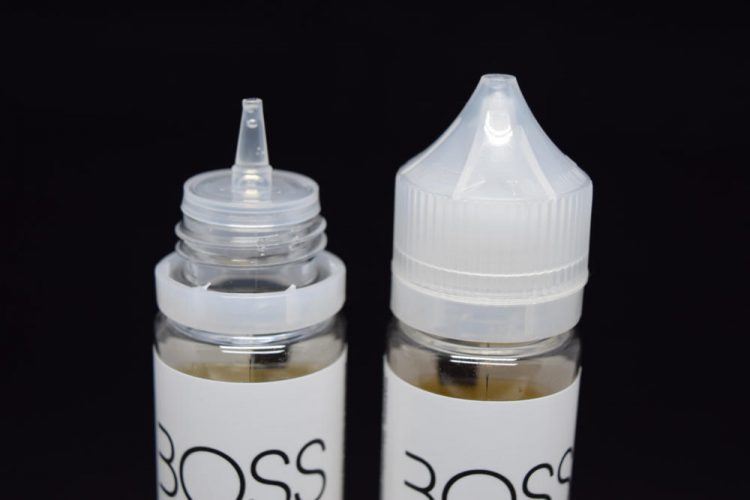 The Apollo Tobacco e-liquid line was sent to me by Apollo E-Cigs for the purpose of this review.