Apollo Unstoppable E-Liquid Review
Apollo E-cigs was one of the companies I started vaping with many years ago, and the fact that they are still around and growing after all this time is a testament to their ability to adapt to the needs of their customers. Unlike other big brands that started out in the cigalike age, and failed to transition to advanced vaping gear, these guys have constantly been upgrading their offerings in order to stay relevant in a very competitive market. So it comes as no surprise that they recently launched a new line of Max VG e-liquid called Unstoppable that is meant to be used specifically with advanced vaping devices.
After the success of their Lindbergh, Smoozie and Fa-Q VG-based e-liquids, Apollo E-cigs has recently launched a third Max VG juice line that they have been kind enough to send me for review. Considering how much I loved their previous blends, I would have picked it up myself, and I'll go right and say that it would have been a very good investment. But as a guy who spends a lot of money on vaping every month, I must say getting some free samples from time to time is very nice. As always, though, that will not my affect my opinion of the products.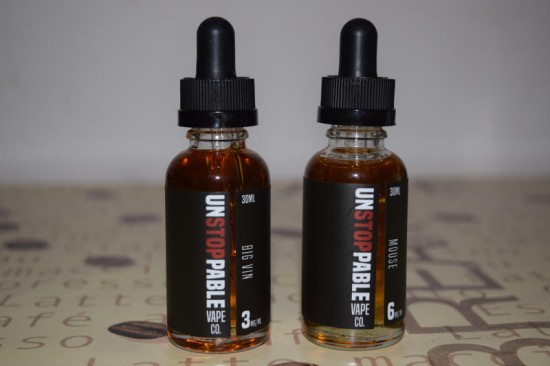 Apollo Unstoppable currently numbers 3 flavors – Big Vin, Keemee and Mouse – and only comes in 30ml glass dropper bottles, and three nicotine strengths (0,3 and 6mg/ml). The labeling is minimalist compared to Apollo's other Max VG lines, featuring only the "Unstoppable" logo and the name of the flavor on the front of the bottle, and the classic nicotine warnings and age limits,l company info and ingredients on the back. The child-proof caps are sealed with plastic wrap ensuring that the bottle have not been tampered with.
Unfortunately, I only received two of the three Unstoppable flavors, but if Keemree is half as good as these two, than it's definitely worth your money. Let's have a look at Big Vin and Mouse:
Big Vin: The description on the Apollo website is overly simplistic for such a complex flavor, if you ask me – "crispy marshmallow rice treat". Pretty straightforward, but here's the thing, I don't know what a marshmallow rice treat is. I googled it and I must admit it looks tasty in the photos, but I have no idea what it tastes like. Plus, there seem to be several recipes for this treat online, which one is this? Does it have that colorful fruit glazing or is it chocolate? I think those are pretty important details to mention if you really want customers to buy your juice.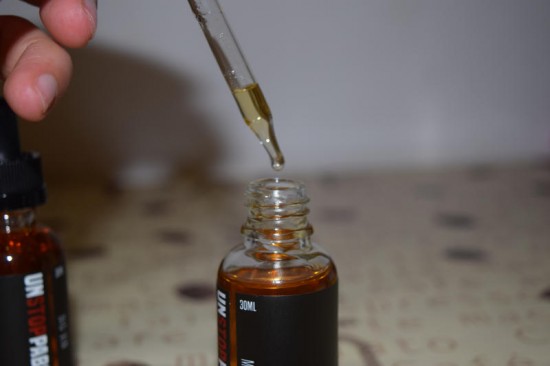 The good news is Big Vin is actually a really tasty dessert vape. Does it taste like marshmallow rice treats? I don't know, as I said, I've never tried them. What I can say is that this juice has strong cereal notes that linger on your taste buds for a while, but I'm willing to bet there's also a pinch of vanilla in it, not as strong as in a custard e-liquid, but definitely detectable. Big Vin is quite sweet, which I for one love about it, but if you don'e have a sweet tooth, you may find it nauseating after a while.
If you're into sweet cereal vapes, Big Vin is a must try. The only con I can think of is that the high VG content and the sweetness take a toll on the coils. Gunk builds up very fast, so you have to clean them more often than usual.
Mouse: Big Vin I liked, Mouse I love! The official description is just as concise and at the same time more detailed – "vanilla, caramel, banana cupcake". The creamy banana is the strongest note, and it's one of the tastiest banana flavors I have ever vaped. I don't know if it's just a great recipe concocted by Apollo's chief mixologist or if it's just the combination with caramel and cupcake. The caramel gives it a more pronounced sweetness, as for the cupcake… It was more of a general cake taste, but it works perfect with the two other flavors.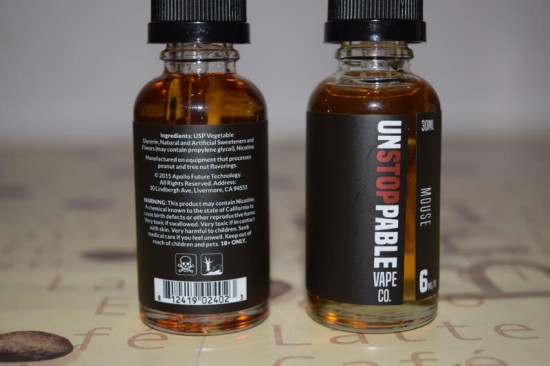 But even without the realistic cupcake, I still enjoyed Mouse very much. In fact, I think I went through a 30ml bottle in less than 3 days, which, now that I think about it, is a bit scary, but I was testing out the new SMOK TF-RDTA, and that thing is very thirsty. But it was also because I just couldn't get enough of this juice. The banana and caramel combination is a winner in my book, and if you're new to premium e-liquids, I'll let you in on a little secret – good banana juices are hard to find. Mouse is a great one.
I wish I had the chance to try Keemee as well, it's supposed to taste like an "Orange cream popsicle". Meh, now that I think about it, I probably wouldn't have loved it as much as these two, as orange vapes are not my favorite. But if you're into it, I'm pretty sure it's a quality juice.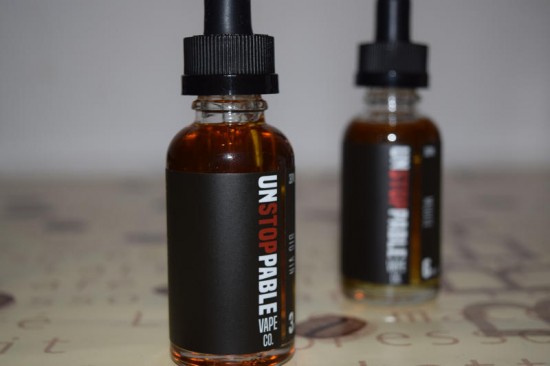 I have tried almost all e-juices has released ever since its inception as a vaping goods company, and I have to say I am impressed with how consistent these guys are. Even in the era of generic PG-based e-liquids, their flavors were a cut above the rest, and now they're killing it with Max VG blends.
The price for Apollo Unstoppable e-liquids is in line with most premium juices at $21.99, and I for one think it's worth every penny.
For this review, I vaped both Unstoppable juices (3mg/ml nicotine) in both the SMOK TF-RDTA and the Ephro Nxon RDTA, on the SMOK R200 TC mod.