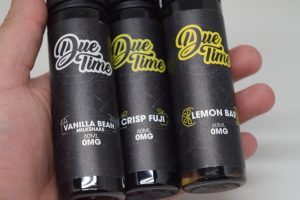 Due Time is one of the over a dozen e-liquid brands under the Apollo E-Cigs umbrella. It currently consists of three delicious-sounding Max VG e-liquids, combining fruit and dessert flavors, and are available in 60ml unicorn bottles. Like all other Apollo e-juices, Due Tim is made in California, at...
Read More...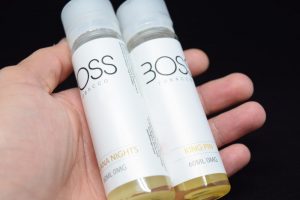 When I started vaping in 2010, there were only a handful of companies operating in this industry, and Apollo E-Cigs was one of them so to see them not just hanging on in this highly-competitive business, but actually thriving and evolving, makes me really happy. Apollo started out as a reseller of...
Read More...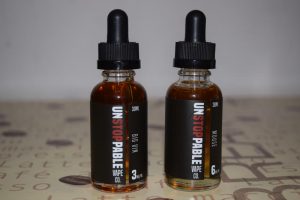 Apollo E-cigs was one of the companies I started vaping with many years ago, and the fact that they are still around and growing after all this time is a testament to their ability to adapt to the needs of their customers. Unlike other big brands that started out in the cigalike age, and failed to...
Read More...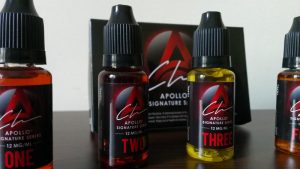 The Signature Series is one of Apollo's several e-liquid lines created by lead mixologist Chris Gaskill and represents a step forward from the company's original single-flavor line. The Signature Series currently consists of five complex flavors formulated in a 50/50 PG/VG ratio to be used in...
Read More...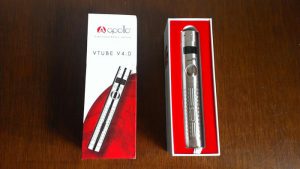 Long gone are the days when eGo style e-cigarettes were at the top of the food chain in the vaping world and cigalikes ruled with an iron fist. Today it's all about advanced personal vaporizers packed full of features that allow users to customize their vaping experience to the extreme. Keeping up...
Read More...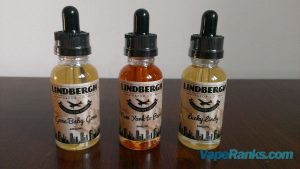 Lindbergh is a premium high-VG e-liquid range designed for use with rebuildable drip atomizers and advanced tanks. First, let's talk a bit about the branding. If you look at the bottles and know a bit about American aviation history, you've probably already realized that everything from the...
Read More...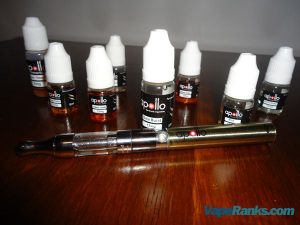 Apollo E-Cigs is one of the oldest, most popular electronic cigarette brands on the market, offering a variety of starter kits and clearomizers to suit every vaper's needs. Unlike other companies, who only sell prefilled cartomizers to maximize their profits, Apollo offers blank, refillable...
Read More...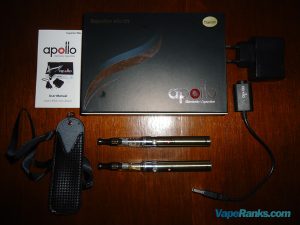 The Apollo brand is pretty well-known and respected within the vaping community, but I hadn't had the most positive of experiences reviewing the Apollo Standard Kit, so I really didn't know what to...
Read More...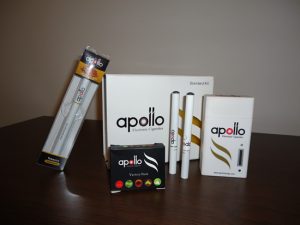 Apollo E-Cigs is one of the most well known and respected brands in the e-cigarette industry. They've been around for a long time and judging by user reviews and forum postings, they also have a very loyal user base. What I first found attractive about Apollo was the elegant black or white...
Read More...