Augvape S2 Squonk Mod Review
Squonk mods aren't nearly as popular as I personally thought they would be when the first came out, about two years ago, but some vape companies still push them out every once in a while to make sure people don't forget about them completely. With how popular pod systems are these days, I wouldn't be surprised if that actually happened. One of the few squonk mods I've had the pleasure of testing lately is the new S2, a interesting collaboration between Augvape and California-based manufacturer Mass Mods. Let's check it out:
A Look at the Contents
Squonk mods kits aren't really the most generous, so I wasn't too shocked to find that Augvape only included the mod itself. Still, I did hope to find at least a user manual, or some kind of warning card (this is a semi-mechanical mod after all), or even a second silicone squonk bottle, but sadly that wasn't case. This kit is as bare-bones as they come.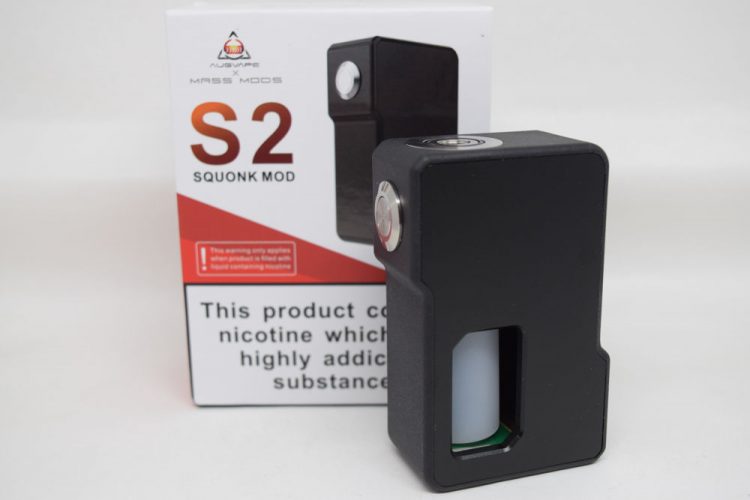 The packaging itself isn't all that impressive either, we have a small cardboard box with a picture of the S2 squonk mod and the Augvape logo on the front, and some warnings on the back, and that's pretty much it.
Design and Build Quality
If you're a squonk mod enthusiast, you've probably heard of California-based manufacturer Mass Mods and their popular single-18650 CS1 mod, which despite boasting a price tag of $200 managed to sell very well. The Augvape S2 squonk mod looks just like the CS1, and that's by design, as the Chinese manufacturer teamed up with Mass Mods to offer a cheaper version of the CS1 to the masses.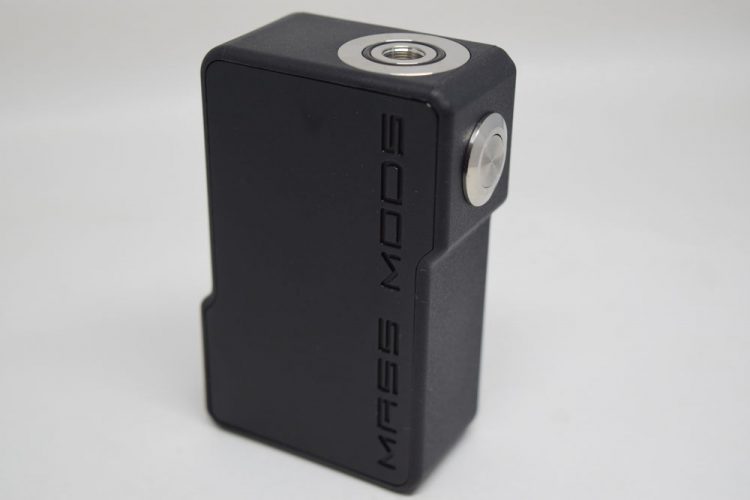 The S2 squonk mod not only retains the design of the Mass Mods CS1, but also some of the features that made it so successful, such as a rubber o-ring embedded in the 510 connection to prevent e-liquid leaks, gold plated contacts, and a low resistance MOSFET for increased protection. Obviously, Augvape had to cut some corners to bring price down from $200 to under $50, so many of the features of the CS1 were scrapped, and the quality of the materials greatly diminished. While the original Mass Mods had an anodised aluminium body, the S2 only has aluminium doors and a chassis made of hard plastic. It doesn't feel cheap in the hand, the way the Vandy Vape Pulse did, but it's definitely not as high-quality as the CS1 either.
Starting at the top we have a spring-loaded 510 connection which, while not centered, fits atomizers up to 25mm in diameter without overhang. The stainless steel fire button protrudes from the body of the S2 quite a bit, but it's nice and clicky, and only has a bit of rattle. Both the squonk window panel and the back panel are made of aluminium and are kept in place by small magnets. Unfortunately, I haven't been too impressed with the doors of the Augvape S2, as they always need a bit of wiggling around or some extra pressure to properly align with the mod and click into place, which isn't exactly a goo sign.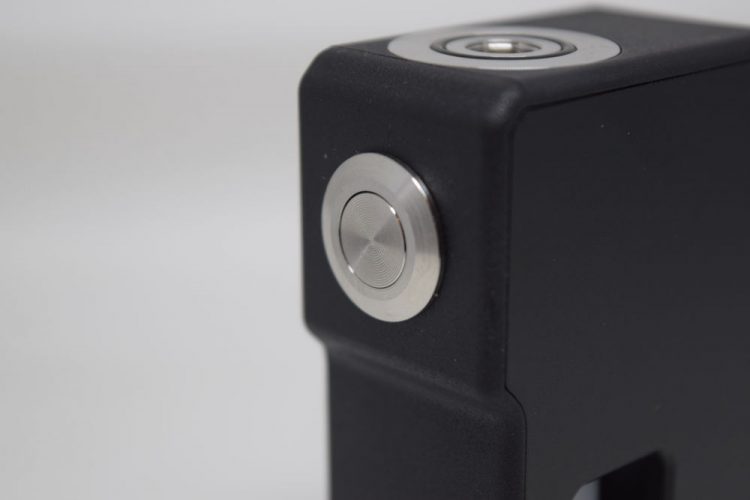 Also, the back panel only has magnets on one side, so when you squeeze the squonk bottle with your thumb, you can feel it pushing into the back panel, and it pushing into your hand. Although I think that was by design, to make it easier to remove the back door, I wish there were magnets on both sides of the panel, to make it sturdier.
I haven't had it happen while testing the Augvape S2 squonk mod, but I did read reports of the squonk window panel taking out the battery from the mod accidentally. That's because that panel has three magnets that attach to the battery inside the mod. The unit I received for review has such a tight battery compartment that I can barely take out the battery after inserting it, so it's not an issue, but mods with a looser battery bay (like Paul's from VapeDon'tSmoke) may have some trouble with that. Why they decided to place the magnets is beyond me, considering it's not exactly the safest thing to do either.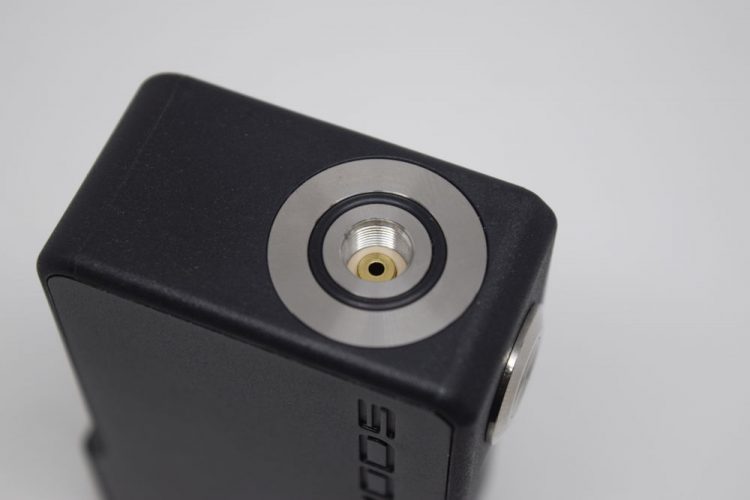 The squonking window is nice and large, make it easier to squeeze the bottle whichever way you are holding the S2 squonk mod in your hand. The squonk bottle fits up to 8.5ml of e-liquid, which is quite a lot for such a compact mod, and it's made of a soft silicone. It connects to the 510 through a small straw, and has an ingenious cub design at the top, which allows it to catch any e-liquid spillage before it can drip on more sensitive components. The only thing I can complain about is that there's just one bottle.
The S2 squonk mod is a MOSFET device, and there's actually a lot of wiring visible on the inside. The wire are quite neatly arranged so they never really get in the way, but the fact that they are not properly concealed and that you see them every time you remove the two panels isn't reassuring. They look well insulated, but I still wonder what would happen if liquid accidentally leaked on them.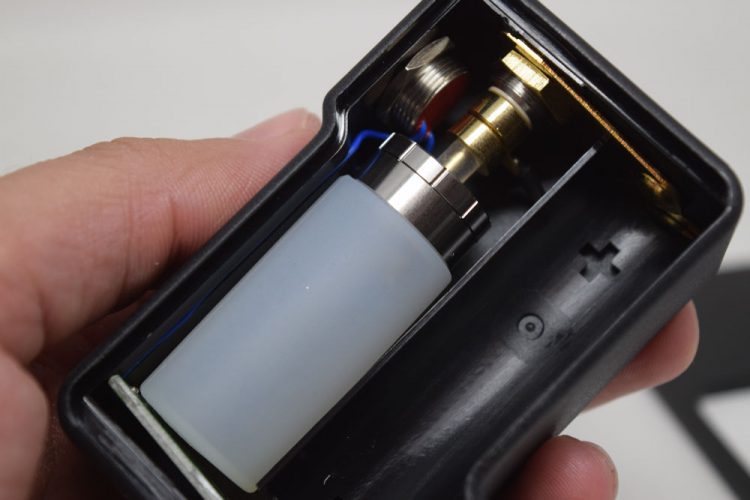 And speaking of e-liquid leaks, at the bottom of the Augvape S2 squonk mod is a small PCB complete with a MOSFET. It's completely exposed too, which considering gravity and the tendency of e-liquid to leak when you least expect it, isn't very good news. Now, after doing some research it seems like the PCB is coated in a water-resistant substance, but even so, I think they could have done a better job insulating it.
Overall, I think the Augvape S2 squonk mod is an interesting low-cost alternative to most other squonking options available today, but it also feels like it suffers from multiple design flaws. From the positioning of the magnets and that of the PCB, to the way the doors always need to be pushed in to click into place, the S2 just doesn't feel as good as it could have been.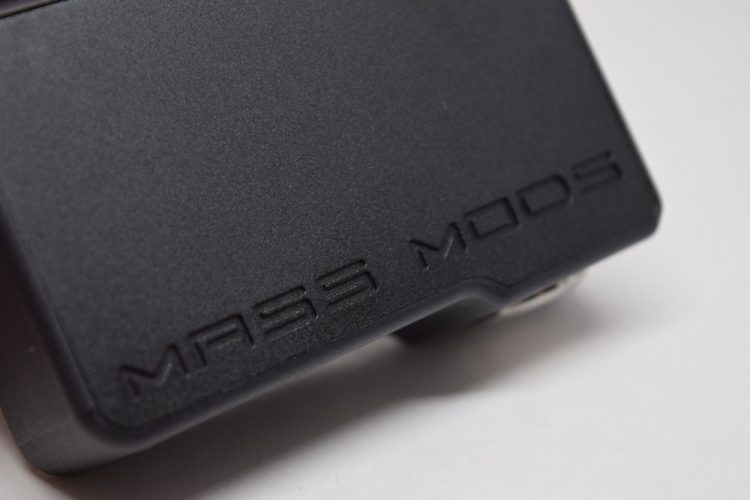 Battery Life and Performance
The Augvape S2 is powered by a single 18650 battery, which isn't ideal. I mean, the VandyVape Pulse unregulated squonk mod came out in 2017 and it featured both 18650 and 20700 battery compatibility. Two year later and we're reducing compatibility options? Really, Augvape? Anyway, battery life isn't going to be fantastic, especially if you plan on using it with low resistance builds (around 0.2Ω), but you can carry an extra 18650 battery with you, just to be safe.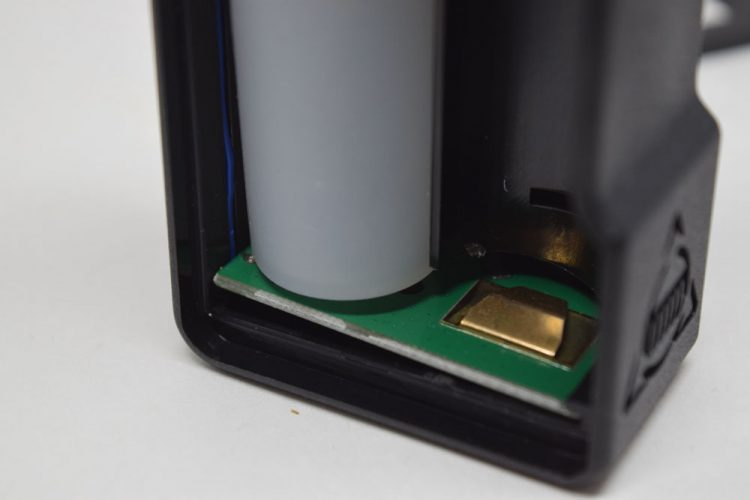 When it comes to performance, the S2 squonk mod once again seems a bit outdated. It's been a while since I reviewed a vape mod with a noticeable firing delay, but unfortunately Augvape's squonker is one such mod. It takes a few moments for the battery to activate after you've pressed the fire button, and the power ramp-up isn't great either. I haven't measured the power output, but I don't think you're ever getting the 4.2V of a fully-charged battery, and I think it's because of that PCB.
I haven't had any leaking issues with this squonker, everything has been working as intended, but there is just no going around design flaws. The delay in battery activation and the relatively weak hit you get are a big deal in terms of usability, and even though the price point is very low compared to most other squonk mods, I can't say the compromise is worth it. But the vaping community seems to disagree, as the Augvape S2 is sold out pretty much everywhere right now. So maybe it is worth your money….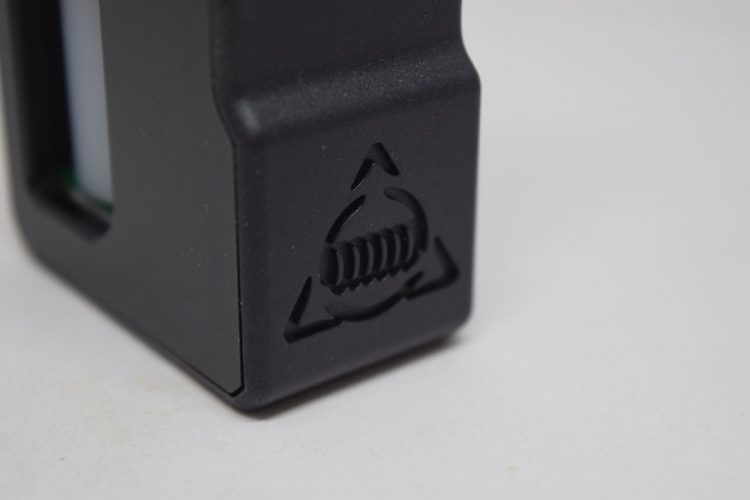 Conclusion
The Augvape S2 mod is meant to be an affordable version of the CS1 squonker by Mass Mods, and while it lacks many of its features, it retains the original design, the MOSFET that limits amperage to avoid straining batteries, and provides low voltage and short circuit protections. Unfortunately, it suffers from several questionable design decisions – like the positioning of the PCB and the exposed wiring – and performance isn't all that great either. I've had the pleasure of testing some really cool Augvape mods, like the Druga Foxy or the Augvape V200, but unfortunately the S2 squonker isn't one of them. To some it may be worth its $30 -$40 price, but there are much better devices out there.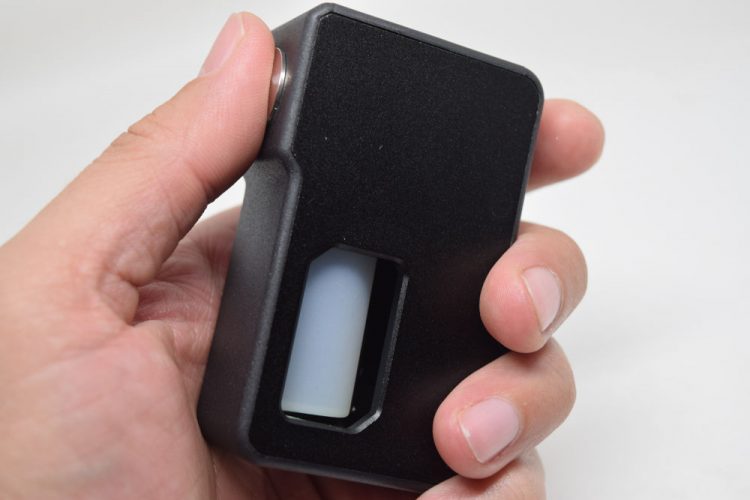 The S2 squonk mod was provided to me by Augvape, for the purpose of this review.