Eleaf iStick T80 Review
The Eleaf iStick line is pretty much legendary in the vaping community at this point. It's been around forever, and it's famous for featuring mods that are great value for money. They may not be the most advanced vaping devices ever created, but if you're on a budget and looking for something that vapes well, the iStick mod is usually a great choice. That said, mods really aren't at the top of the food chain in the vaping world right now, so how does the new iStick T80 plan to compete against all these pod systems? Let's see:
A Look at the Contents
The Eleaf iStick T80 comes in a rectangular cardboard box with a minimalist design. We have a section of the new mod along with the included Press tank on the front, and a list of contents, some technical specifications and manufacturer information, on the back.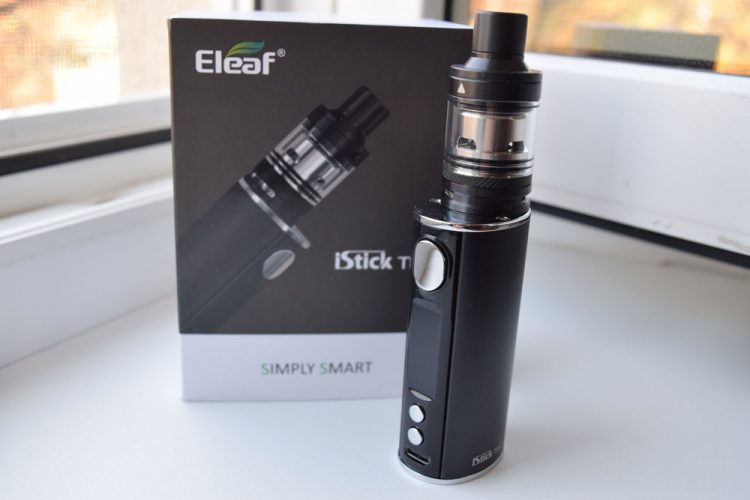 The kit contains one iStick T80 box mod, one Presso sub-ohm tank, two coil-heads, of which one comes pre-installed, a USB Type-C charging cable, two user manuals – one for the mod and another for the tank – as well a a bag of spare o-rings for the Presso tank. It's a pretty sweet kit, to be honest, as it offer everything you need to start vaping, minus the e-liquid.
Design and Build Quality
The new Eleaf iStick T80 mod measures 78mm x 36mm x 28mm and comes in a variety of colors, including red, blue and grey. It's mostly made of metal, but the company doesn't specify the type of metal used. The device feels really light, so I would lean toward aluminium as the main type of metal, but it could also be some kind of zinc alloy.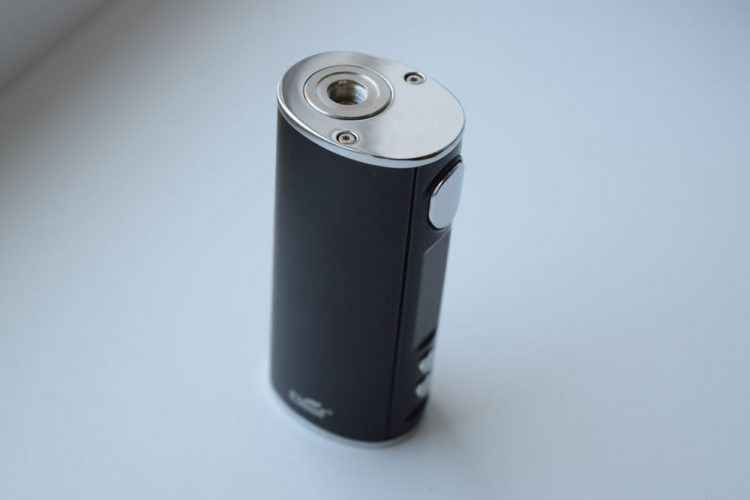 Anyway, the T80 retains that oval shape that iStick mods are famous for, and it's just as compact and ergonomic as its predecessors.
The T80 has a classic 510 connection with a gold-plated, spring-loaded pin. Unfortunately, it's not centered, so any atomizer over 24mm in diameters will overhang. That said, iSticks don't pack that much of a punch, so you probably won't be using them with any larger tanks or RTAs anyway. The connection is embedded in this glossy, metallic plate which you'll find yourself wiping clean pretty often, because it's a fingerprint magnet.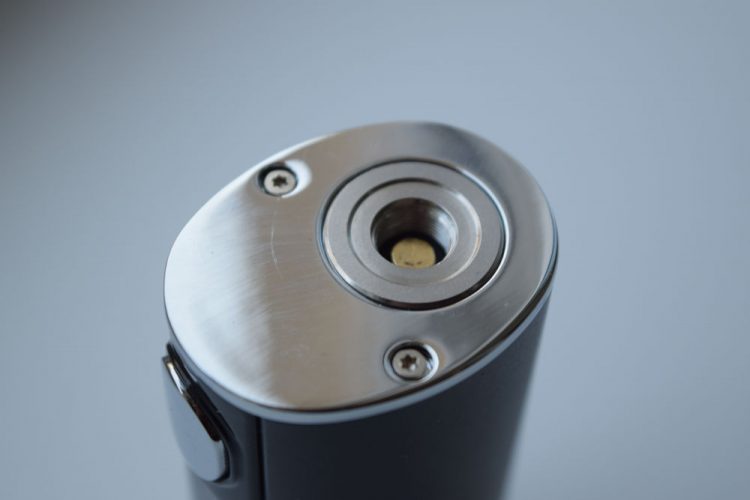 On the command panel, we have a large, oval power button, a rectangular display, the classic + and – adjustment buttons, and a Type C charging port. It's the classic layout, and it works well. The buttons don't have any rattle, the fire button is easily pressable both with the thumb and the index finger, and the display, while black and white, is fairly bright.
There's not a lot that can be said about the iStick T80 in terms of design that hasn't already been said. It has the same shape as previous iStick mods, and the overall quality is comparable as well. It's a solid enough vape mod for the price, that much I can say.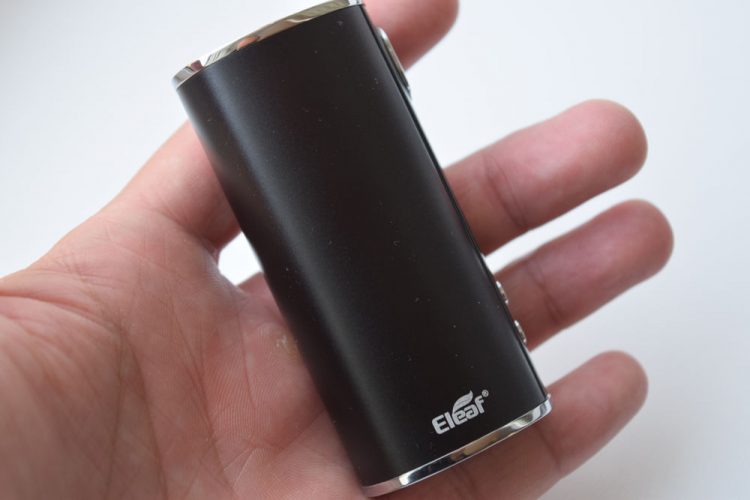 Menu System and Navigation
Eleaf iStick mods have always been beginner friendly, so they've never had super complex menu systems. The new T80 is no different. That said, there are plenty of features to mess with if you're the type who likes to fiddle with settings, but you'll need to access a separate menu to do so. The main menu can be accessed by pressing the fire button three times in rapid succession, and only features the available vaping modes – variable wattage, temperature control for 3 supported materials (titanium, nickel and stainless steel), bypass mode and three memory modes.
You can lock the + and – buttons by keeping them pressed simultaneously for a couple of seconds, and you can unlock them the same way. But if you really want to mess with all the options, the iStick T80 features a secondary menu as well. You can access it by pressing the fire button and the + button at the same time for two seconds.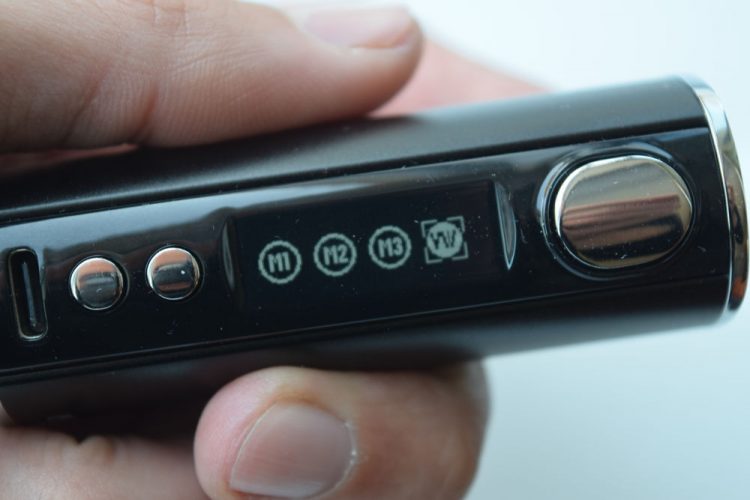 The secondary menu lets you set the secondary parameter visible on the home screen ( puff counter, puff timer or amperage), enable and disable stealth mode, set the duration and intensity of the preheat, enable the Logo function on startup, check the hardware and firmware versions installed on the device, and check the voltage of the built-in battery.
The iStick T80 is pretty simple to use, but if you want to really tinker with settings, there are plenty available in its two menus.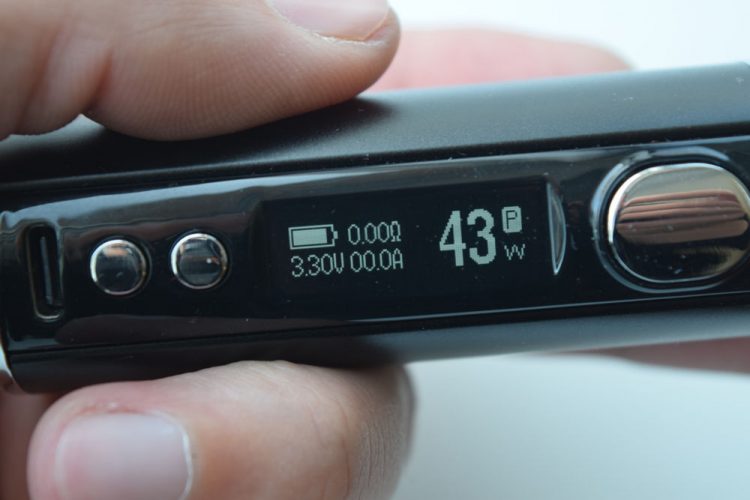 Battery Life and Performance
As its name suggests, the Eleaf iStick T80 has a maximum power output of 80W, but don't expect to be using it for too long at that power level. This mod has an integrated Li-po battery with a capacity of 3,000mAh. It's decent for the size of the device, but it's not going to hold you for very long if you vape at 80W constantly. Luckily, the T80 features USB Type-C fast-charging, which can bring it back to full power in under one hour and a half. The T80 also features vape-while-charging, so you'll be able to use it while it's charging.
In terms of performance, iStick mods have never been the most impressive. Power output has always limited compared to other advanced mods and temperature control never really worked as it was supposed to. That said, they've always been good enough to justify the investment, especially for new and casual vapers who didn't really want to spend a small fortune on a vaping setup. The T80 is kind of like that, only better.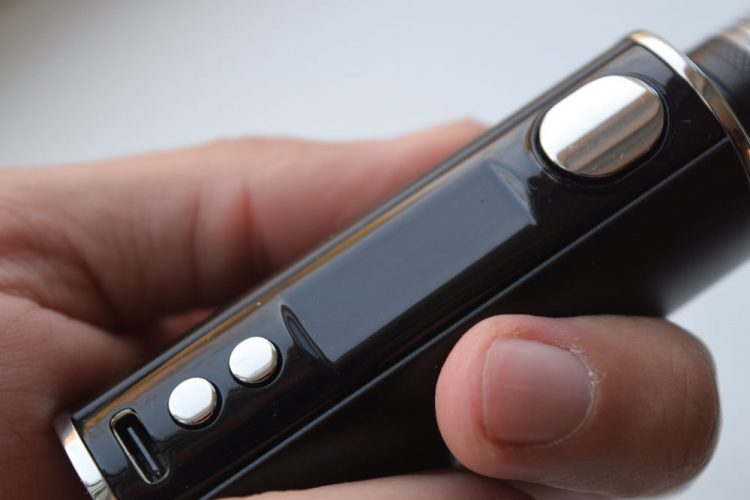 The iStick T80 features a brand new chipset that promises to address all the problems with temperature control as well, and manage battery more efficiently. Power output is limited at 80W, but that's not bad at all for such a compact mod, so it's definitely not a con.
I've been using the T80 for over three weeks now, mostly in variable wattage mode, and so far I have nothing negative to report. It's a very reliable device that does what it's supposed to. It fires very fast, the power ramp-up time is impressive, especially when using the preheat function, and I've had not issues with misfires or any kind of errors.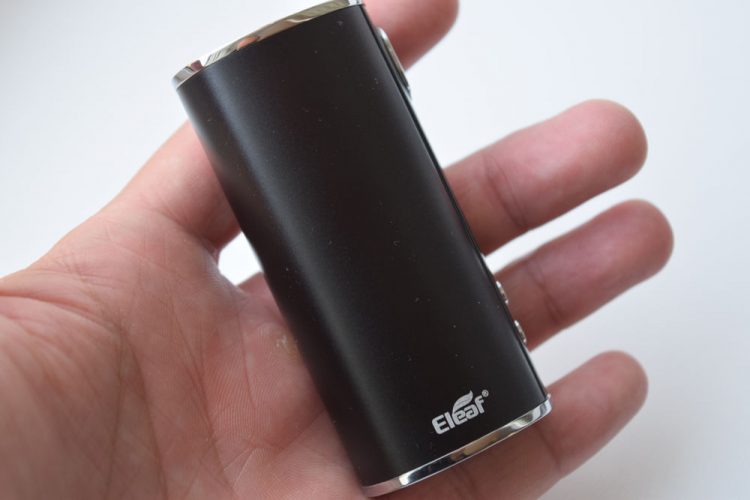 The Tank
I expected the Presso tank to be yet another mediocre kit tank, the kind that manufacturers usually bundle with their mods just to get people to buy them, but I was wrong. This is a very interesting sub-ohm tank that I consider my self lucky to have in my collection.
The Presso tank measures 24mm in diameter and features an e-liquid capacity of 5ml. It comes pre-installed with an 0.6Ω mesh coil-head, but can also be used with the 0.3Ω round wire coil-head included in the package. I preferred the mesh coil myself, because it offers the better flavor of the two.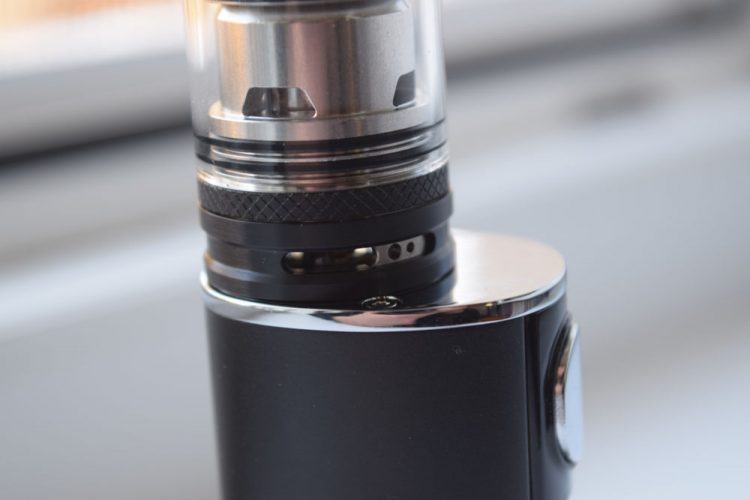 Apart from the locking feature of the top-fill port – a small button on the chimney that releases the lock – the most interesting feature of the Presso tank is the design of the coil-heads. As the name suggest, these are press-fit coil-heads that you just push in through the bottom, so they're really easy to use. Another interesting thing about these coils is that they're both single-coil designs, making them considerably longer but thinner than multiple-coil designs.
I can tell you that the mesh-coil head performs impressively well right out the gate, requiring very little break-in time to release it full flavor potential. Flavor is definitely its main strength, but it doesn't do too bad in the vapor production department either. It's an all around good tank, is what I'm trying to say.
Conclusion
The new T80 is a fine addition to the Eleaf iStick series, offering the same kind of performance as previous versions, with added features and improved capabilities, like temperature control, at an affordable price. Battery capacity is not the best in class, the black and white display looks outdated,  but performance and build quality are very good for the price. Oh, and the Presso tank is a big bonus as well.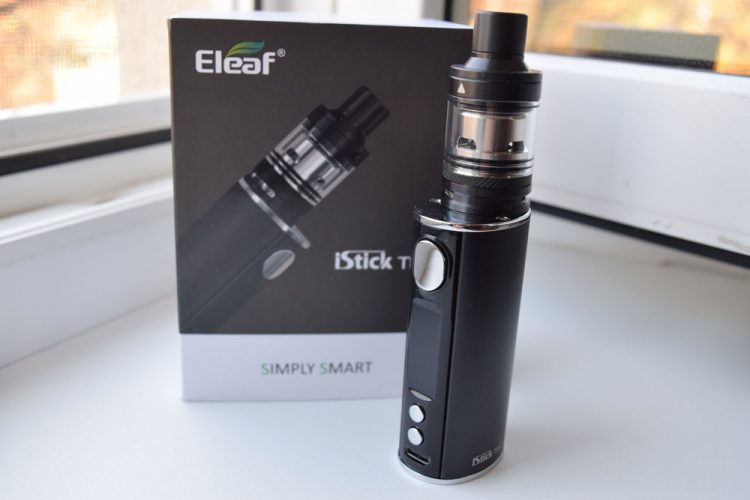 The Eleaf iStick T80 was sent to me by SourceMore, for the purpose of this review. They have it in stock for just $44.70. At that price, it's a steal!