In what many suspect is just the first in a long line of lawsuits, electronic cigarette company Nicopure Labs has recently challenged the FDA's deeming e-cig regulations in federal court on the grounds that the agency violated the Administrative Procedure Act in it rule-making process, and that its final ruling goes against the First Amendment to the United States Constitution.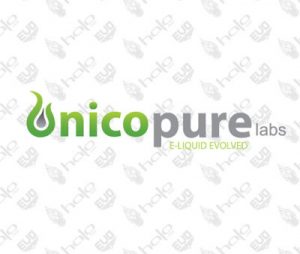 For those of you who are unfamiliar with the Nicopure name, it is the parent company of popular e-cigarette brands Halo, eVo and Purity. As one of the largest independent players in the vaping industry, Nicopure stands to be very affected by the FDA rules when they come into effect on August 10, 2016. In a press release, the company stated that it had no choice but to turn to the justice system in order to make things right for itself and its customers.
"The FDA's rule does not protect the consumer from low quality products; instead, it places a disproportionate and unjustified regulatory burden on compliant companies such as ourselves, who are determined to drive the industry to the highest standards of quality and innovation," Jason del Giudice, the company's cheif technology officer and co-founder, said in a statement.
As we outlined in our analysis of the FDA's finalized e-cigarette regulations, the agency has decided to treat electronic cigarettes as tobacco products despite the fact that they contain no tobacco, as well as prevent companies from disclosing that their products DO NOT contain tobacco or even that they are a smoke-free alternative to smoking. But perhaps the most draconic measure, the one that could wipe out 99 percent of the market, is the Premarket Tobacco Application, which requires any vaping product released after February 25th 2007 to go through a lengthy and expensive approval process in order to stay on the market.
"We have more to do to help protect Americans from the dangers of tobacco and nicotine, especially our youth," Health and Human Services Secretary Sylvia Burwell said in a statement announcing the new rules. She was obviously hinting at the idea that vaping acts as a gateway to smoking for youth, despite the fact that there is no scientific evidence of this. In fact, the opposite is true, as shown in a number of studies and surveys released in recent years.
"Today we turn to the justice system to protect our rights and the rights of our customers because we believe in its fairness" Nicopure's General Counsel and Chief Compliance Officer Patricia Kovacevic said in a statement. "The government's role is not to regulate for the sake of regulation; regulation must be based on sound science and robust procedure, and it must accomplish certain public health goals."
Jeff Stamler, CEO and co-founder of Nicopure Labs, made it very clear that the company fully supports reasonable regulation of electronic cigarettes and e-liquids, as long as it is in the best interest of public health and allows companies to innovate in order to come up with better, more efficient products. "We fully support reasonable regulation that protects consumers, accomplishes the public health priority to reduce the grave harm caused by conventional cigarette smoking, and allows businesses to survive and innovate for a greater public health vision for our society as a whole," he said in a statement.
Nicopure Labs is the first company to challenge the FDA's deeming regulations in court, but it will almost certainly not be the last. When asked by The Hill if they will also take legal action against the FDA ruling, Marc Michelsen, senior vice president of Fontem Ventures – the Imperial Tobacco-owned maker of Blu E-cigs – said "we're not going to rule anything out, we have to look at what are options are."