Totally Wicked, one of the largest independent electronic cigarette companies in Europe, has recently won a preliminary hearing in London that will allow it to challenge Article 20 of the EU tobacco directive which defines regulations for e-cigarettes.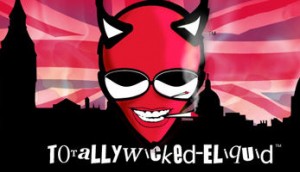 When the new tobacco directive comes into effect in May 2016, the e-cigarette market will be radically altered, with many of the reusable vaporizers available today being completely removed. The limits imposed on the nicotine content that can be contained in electronic cigarettes will render the devices ineffective for smokers looking for an alternative and create an unfair advantage for the much more toxic and dangerous tobacco cigarettes.
"Many of the regulations contained within the Tobacco Products Directive would subject electronic cigarettes to an even stricter regulatory regime than some tobacco products," Fraser Cropper, managing director of Totally Wicked told the Lancashire Telegraph earlier this year. "Not only is it disproportionate, we believe it is contrary to established EU law." Instead of just complaining and waiting for the new law to be applied less than two years from now, Totally Wicked decided to do something about it.
Back in August, the company presented its claims and evidence to the UK's Secretary of State for Health who said it would be appropriate for the issues they raised to be presented before the European Court of Justice for a ruling. On October 6, an Administrative Court Judge in London ruled that the case should indeed be referred to the EU Court of Justice for a preliminary hearing on the legality of Article 20 of the tobacco directive.
Since Totally Wicked is the first company in Europe to fight the new tobacco directive in court, their efforts will be closely monitored by other brands in the industry, some of which have already begun making changes to adapt to the new rule set. Some manufacturers, particularly those owned by tobacco companies, have applied for medical licenses, a long and expensive process that not many independent companies can afford to go through.
"We are not a nicotine replacement therapy. We do not have to provide a pharmaceutical response to those who want to give up smoking. We are trying to provide an alternative to those who want recreational nicotine," Fraser cropper said about the prospect of Totally Wicked applying for a medical license.
Although the hearing is unlikely to take place earlier than autumn 2015, Totally Wicked says winning the right to challenge the EU tobacco directive is an important step in their legal battle.
via Guardian.co.uk