According to the latest research conducted by market analysis company, Mintel, the electronic cigarette industry in the UK is booming, with sales increasing an impressive 340% over the past year, from  an estimated £44 million in 2012 to £193 million in 2013. Figures also show e-cigarettes are giving classic nicotine replacement therapy a run for its money, as NRT growth slows to just 1.7%.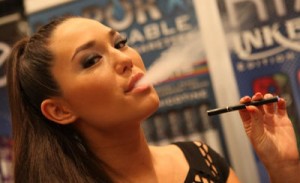 The electronic cigarette may not be officially recognized as a smoking cessation aid, or even marketed as such, but Mintel's data shows it is catching up on popular nicotine replacement therapy products like nicotine gum, patches or nasal sprays. We recently reported on how e-cigarettes are affecting nicotine patch sales in France, but this latest research suggests their effect is global in scale. While the electronic cigarette market has grown by an estimated 340%, the conventional smoking cessation market, which had seen strong growth in previous years, with an annual increase of around 6-10% between 2009 and 2013, grew by just 1.7% in 2013.
In Ireland, data from Nielsen Total Scantrack shows the e-cigarette market has grown by a whopping 478%, while tobacco cigarette sales fell by 3.9% in 2013, confirming previous signs that electronic cigarettes are affecting tobacco consumption.
In light of these facts, it comes as no surprise that both Big Tobacco and Big Pharma have been lobbying to get e-cigs regulated as either tobacco products or medicines to protect their interests. The recently adopted EU tobacco directive was win for both parties, as policy makers decided to have them treated as tobacco products starting in 2016, while making it possible for member states to regulate them as medicinal products if they so desire.
Mintel's research also shows a third of UK ex-smokers (32%) consider electronic cigarettes a great way to cut down on analogs, while a quarter (26%) agree they can be used for quitting smoking completely. Three in ten people (31%) believe there is a lack of information concerning the long-term effects of using e-cigarettes, but only 20% consider they can be deemed safe only after approval by the UK's National Health Service (NHS). Just one in ten people (10%) who currently or used to smoke believe electronic cigarettes may encourage people to start smoking who otherwise may not have, a percentage that goes up to 19% when it comes to those aged 19 to 24. According to Roshida Khanom, Senior Personal Care Analyst at Mintel, this last statistic suggests young people may take up e-cigarettes instead of tobacco.
After questioning smokers who are trying to quit or who have quit smoking, Mintel researchers concluded that the most popular smoking cessation method is still non-prescription nicotine replacement therapy (NRT), used by half of respondents (50%), with electronic cigarettes now a close second, used by 45% of those questioned. Both were rated as effective by 35% of people who have or are trying to quit smoking.