You can now add the British Psychological Society to the long list of UK-based health organizations that support electronic cigarettes as a healthier alternative to tobacco cigarettes and as a way to help smokers quit the habit.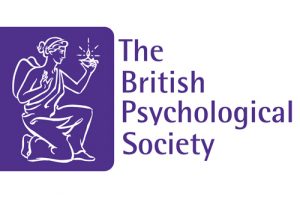 In a briefing titled Changing behaviour: Electronic cigarettes, the British Psychological Society (BPS) recently made a series of recommendations meant to educate and provide guidance to those involved in smoking cessation efforts. In their report, health professional at the BPS made the following recommendations:
  –  Improve education about the relative harms of smoking, nicotine and e-cigarettes;
  –  Combine existing best practice, NHS Stop Smoking Services (SSS) with the most popular quitting method (e-cigarettes) to increase attractiveness of the SSS and further boost success rate. Offer e-cigarettes and technical support as part of the SSS and fund the services to support smokers to quit;
  –  Use policy interventions and fiscal measures to raise the cost of smoking and reduce the cost of e-cigarettes. Continue to increase taxes, smoke-free regulation and purchasing barriers for cigarettes but regulate the reduced risk product less heavily. For e-cigarettes, avoid taxation and 'vape-free' legislation and promote unrestricted advertising of factual information;
  –  Regulate to promote product development – allow e-cigarettes to further evolve and improve so they are safer, more appealing and satisfying for more smokers;
  –  Invest in research to continue to explore the effects of e-cigarettes on smoking cessation and to determine which factors promote a successful transition;
Authored by by Lynne Dawkins and Hayden McRobbie, the new briefing points out that that e-cigarettes are now the most popular quit-smoking devices in the United Kingdom, and that out of 2.9 million British vapers, 52% are now ex-smokers. However, despite these irrefutable facts, 26% of current smokers still believe electronic cigarettes to be as harmful, or even more so than tobacco cigarettes. This is a serious problem to which the media has contributed in no small part over the last few years, but one the British Psychological Society, like Scotland's National Service – which acknowledged that vaping is considerably safer than smoking two weeks ago – want to solve by rallying in support of vaping as a less dangerous alternative to combustible tobacco cigarettes.
"For smokers trying to quit, e-cigarettes are more attractive than traditional smoking cessation methods, such as nicotine replacement therapy, and at least as effective," said Dr Lynne Dawkins, Associate Professor at London South Bank University and co-author of the report. "There is also mounting evidence that they are much safer than tobacco smoking. As a consumer product, although most Stop Smoking Services are not currently able to supply these, we recommend that they endorse them and support their use by smokers trying to quit."
Dr. Dawkins has been researching electronic cigarettes since 2009, so she has extensive experience in the field. In fact, I urge you to listen to the short audio interview below, in which she tackles a series of pressing issues, including the psychological advantages of e-cigarettes over conventional nicotine replacement therapies, the health benefits of switching from smoking to vaping and the much-talked-about and repeatedly debunked gateway-to-smoking theory.
Regarding the point made by e-cigarette opponents that 'we just don't know enough about electronic cigarettes', Dr. Lynne Dawkins says: "We know that there are 3,000 – 4,000 different toxicants in tobacco smoke, that we know about, there are thousands and thousands of chemicals, we just don't know what is in tobacco smoke, we know that 30 at least are carcinogenic. We know far, far more about e-cigarette liquid and vapor than we do about smoking.
Regarding the efficacy of electronic cigarettes as a smoking cessation method, Dawkins cites two randomized controlled trials – one in Italy and another in New Zealand – both of which, while not particularly impressive, found that e-cigs are about as effective as conventional nicotine replacement therapies. However, both these studies used vaping devices so obsolete that they are no longer on the market. Vaporizers today are much more advanced, and Dawkins points out that we should really focus on these modern devices to get a good idea of how effective they are as quit smoking aids.
It's remarkable how British health organizations are coming together to support a new technology that they now believe has the potential to save millions of lives. Meanwhile, in the USA, Senator Chuck Schumer (D-N.Y.) wants electronic cigarettes regulated faster because of the growing number of teens using them. I guess it's irrelevant that most of these teens had initially took up smoking and then transitioned to vaping. E-cigarettes should be banned, period!
"We've made progress in the last decade keeping cigarettes out of people's hands, particularly kids. But with e-cigarettes with their trendy packaging, their kid-friendly flavors, are moving us backward," Schumer recently said. "It is safe to say that e-cigarette companies are stepping over the line to market these products to kids, to get them hooked to smoking. And they're hoping the federal government turns a blind eye. Unfortunately, that is what's happening."
I am all for age restrictions when it comes to purchasing electronic cigarettes, and most states have already set them in place. But to make it seem like electronic cigarettes are such a threat to our children, when there is no proof that they are actually appealing to kids – quite the contrary – is just preposterous.