Tax policy makers from across the European Union met in Brussels, on Wednesday, to discuss whether excise duty should be applied to electronic cigarettes.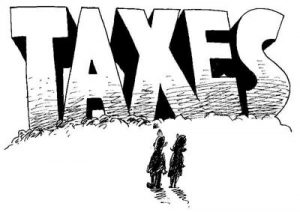 The European Union demands all member states to impose a minimum of 57% excise duty – also known as a "sin tax" – on every pack of tobacco cigarettes purchased. Electronic cigarettes, on the other hand, are only subject to the value added tax (VAT), which is around 20% in all member countries. It makes sense, if you think about it, since there is currently no evidence that e-cigarettes pose any risk to human health, let alone any comparable with those of analogs.
And yet, journalists from The Financial Times claim to have seen a document that shows the European Commission has asked excise duty experts from across the EU to find the "best way to achieve fiscal equal treatment" between electronic cigarettes and other tobacco products. Since there is a zero chance that the Commission is planning to slash the excise duty on cigarettes, one can only assume they are looking to somehow tax e-cigs a lot more.
You can imagine how a considerable price increase would affect both the e-cigarette industry and the vaping community. According to Natasha Kendall, tobacco analyst for Nielsen, over a third of the vapers surveyed by her company said the lower price in comparison to analogs was one of the main benefits of e-cigarettes. A price increase would almost certainly force smaller businesses to close shop and push users back to smoking. Don't believe me? Just look at what happened in Italy.
Tom Pruen, chief scientific officer at the Electronic Cigarette Industry Trade Association (ECITA), said that excise duty on electronic cigarettes would have no justification, as there is no proof that these products are harmful to users or bystanders' health. Even British American Tobacco (BAT), one of the world's largest tobacco companies, believes that any taxes applied to e-cigarettes should reflect "the significantly reduced risk profile e-cigarettes provide compared to regular cigarettes".
Whether the EU policymakers reached a decision during their meeting in Brussels is yet unknown, but a EU insider talking to The Financial Times tried to calm everyone down by saying that "there are no plans at present on the commission side to tax e-cigarettes, but we are prepared to look at the issue in greater detail if this were to be considered a priority by EU member states."
How much do you want to bet that it is going to become a priority very soon?