The Food and Drug Administration was supposed to issue proposed regulations for Other Tobacco Products (OTP) including electronic cigarettes by April of 2013, but that deadline has long passed without any announcements from the agency's Center for Tobacco Control (CTP). Last week, the FDA released an updated version of its "Unified Agenda" indicating that the CTP intends to issue a Notice of Proposed Rulemaking by October 2013 on other products that fall within the definition of tobacco products under the Family Smoking Prevention and Tobacco Control Act. This may include cigars, pipe tobacco and electronic cigarettes.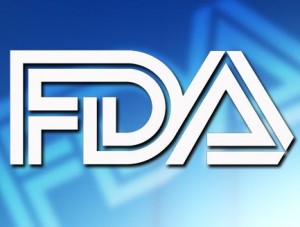 Last week, the European Parliament Committee on Environment, Public Health and Food Safety adopted a new Tobacco Products Directive which classifies all electronic cigarettes as medicinal products within the European Union. The battle isn't yet lost on that front, but the EU's officials intentions as far as e-cigarettes are concerned are pretty clear. In the US, everyone is still waiting on the FDA to issue its recommendations on the matter, and judging by the recently released "Unified Agenda" update, the Center for Tobacco Control will finally announce its decision by October. Still, considering the agency didn't respect the previous self-set deadline and that there is no timeline or deadline under the Family Smoking Prevention and Tobacco Control Act for the FDA to finalize new regulations on other tobacco products, we might have to wait even longer.
When the FDA finally issues proposed regulations for electronic cigarettes and other tobacco products, the public will have a set period of time to submit written comments about the proposed regulations. NATO will also submit comments on behalf of its members. At the end of the comment period, the FDA will review the feedback and may make changes to the original proposed regulations before finalizing the regulations for other tobacco product categories. At this time it's hard to predict what regulations the FDA intends to apply to e-cigarettes, but judging by their 2010 proposal to include them in the "tobacco product" category, following a failed attempt to classify them as drug delivery devices, I doubt things will remain regulated as consumer products. We'll just have to wait and see.