France's Health Minister, Marisol Touraine, has recently announced that electronic cigarettes will soon be banned in certain public places, on a national level. A new proposed law will apparently be released sometime in the summer, detailing exactly what these 'public' places are.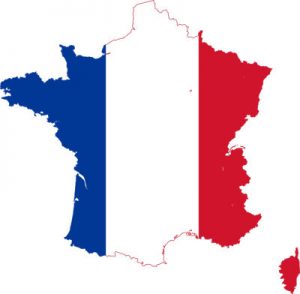 Touraine first announced the French Government's intention to impose a ban on the use of electronic cigarettes in public places back in the summer of 2013. "I have decided that the measures which apply to tobacco will also be extended to electronic cigarettes," she said during a press conference, but after serious backlash from reputed scientists like Professor Jean-François Etter and members of the vaping community, the French Health Minister seems to have softened her discourse on the matter. Touraine recently stated that although she is still in favor of a ban on e-cigarettes in public places where there are lots of people, children or youngsters, only 'certain' places will be affected. Furthermore, she seems much more willing to dissociate e-cigs from analogs, saying that "it is better to use an electronic cigarette that smoke conventional cigarettes, it is probably less harmful".
During an interview on BFM TV, Marisol Touraine said the new proposed ban on e-cigarettes will be discussed in the French Parliament to decide which public places should be included, but added that she hopes mayors around the country will also make arrangements to keep certain key locations tobacco and e-cigarette free. "I would be very much in favor of town halls saying that their beaches or public gardens should be free of tobacco and electronic cigarettes," Touraine said during the televised interview.
Brice Lepoutre, president of vapers' association AIDUCE, says Marisol Touraine is not entirely wrong in wanting to protect France's youth against a product many wrongfully perceive as a possible gateway to smoking, but says young people are not very interested in e-cigarettes. "Generally, teens who try electronic cigarettes usually give up on them, because they are too technical, too complicated compared to analogs," Lepoutre told Europe1.  He also urged policy makers to keep in mind that new data shows e-cigarettes actually help people quit or cut down on smoking tobacco, as evidenced by the declining rate of smoking since the introduction of e-cigarettes on the French market.
Obviously, e-cigarette companies and shop owners are not at all in favor of the upcoming ban, with some even threatening to move their businesses to other countries. Some of these small businesses sell most of their products to restaurants and hotels, and if vaping were to be banned in these venues, it would result in a huge drop in sales. Even those shops that would continue to function after the e-cigarette ban is enforced in France are bound to cut jobs to compensate for financial losses, experts warn.