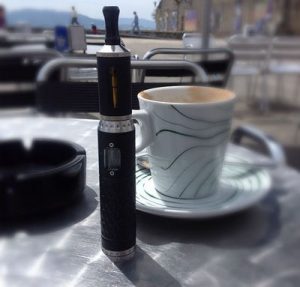 While anti-smoking advocates and e-cigarette opponents are going out of their way to convince the general public that electronic cigarettes are a gateway to smoking and do more harm than good, scientist at University College London have just released the results of a survey that proves electronic cigarettes do actually accelerate smoking cessation.
According to the recently published Smoking Toolkit Study (STS) the rising e-cigarette use in England has been accompanied by a decrease in tobacco smoking. In 2011, when the survey began, the percentage of smokers who reported quitting in the previous year rose from 4.6 percent to 6.2 percent in 2012. In 2013, the quitting rate was 6.1 percent and in the first quarter of 2014 it has risen to 8.7 percent. The proliferation of electronic cigarettes in England is also associated with an increase in the number of smokers who tried to quit in the previous year (from 33.5% in 2011 to 40.3% in 2014) and an increase in the success rate for smokers who tried to quit (from 13.7% in 2011 to 21.4% in 2014).
The data collected in the 4-year survey also shows both the cigarette and nicotine market are declining, a fact confirmed by several media reports.
Contrary to the many unsubstantiated claims made by e-cigarette opponents, the Smoking Toolkit Study data shows e-cigarette use by people who have never smoked is negligible.
After analyzing collected data, the authors of the STS drew the following conclusions:
1. Evidence does not support the view that electronic cigarettes are undermining motivation to quit or reduction in smoking prevalence;
2. Evidence conflicts with the view that electronic cigarettes are undermining tobacco control or "renormalizing" smoking, and they may be contributing to a reduction in smoking prevalence through increased success at quitting smoking;
3. Growth in electronic cigarette use has been accompanied by a reduction, albeit smaller, in use of licensed nicotine products and prescription medication but not use of behavioral support;
4. Use of e-cigarettes by never smokers remains extremely rare;
5. The increase in electronic cigarette use may have slowed.
The results of this study contradict the findings of another recent study, conducted by researchers at the Center for Tobacco Control Research and Education at UCSF, that show electronic cigarettes don't help users quit smoking. However, there is one fundamental difference between the two studies – the UCSF survey did not focus on smokers who used e-cigarettes in an effort to quit smoking, opting instead to include any smoker who had tried electronic cigarettes, even if only out of curiosity. The authors themselves admit that out of the 88 smokers tracked who had tried e-cigarettes at least once in the previous 30 days, only 8% reported any intention of quitting in the near future. STS tracked the success rate of people who actually wanted to quit.
Source: Smoking in England via Tobacco Analysis
Photo: Wikimedia Commons/Provapeo