A team of researchers at the Pasteur Institute in Lille, France conducted a series of experiments and chemical analyses as part of a study to offer a clear risk comparison between smoking, vaping and using heated tobacco products. Their results are interesting, to say the least…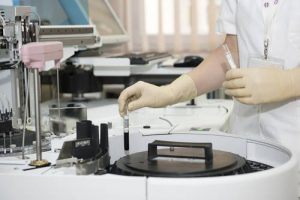 The team led by Romain Dusatoir set out to make a  comparison between the chemical composition of aerosols from heated tobacco products, electronic cigarettes and tobacco cigarettes as well as their toxic impacts on the human bronchial epithelial BEAS-2B cells. There are over 7,000 toxic compounds in tobacco smoke, most of which can't be detected in e-cigarette vapor, so this study was focused on two classes of toxic compounds that tobacco smoke, e-cig vapor and heated tobacco aerosol have in common – carbonyls and polycyclic aromatic hydrocarbons (PAHs).
In the methodology section of their study, authors mention that the heated tobacco product used in the experiments was Philip Morris' IQOS, while for electronic cigarettes two different models were used: an eGo style device with a 2.8Ω nichrome coil and 4.6 W power output, and a third generation 'ModBox' with an 0.5Ω kanthal coil. The latter was used at two different power settings (18 W and 30 W), which corresponded with lower and upper range power supplies recommended by the manufacturer (French company NHOSS). 3R4F research cigarettes were purchased from the University of Kentucky.
One interesting aspect to keep in mind about this study is that researchers tried their hardest to use the devices correctly and thus avoid the mistakes of several US researchers whose experiments resulted in "dry hits" that could never be tolerated by actual vapers. They went as far as to enlist the assistance of two vapers to make sure that the devices were set and used properly.
"To ensure realistic experimental conditions, two regular vapers tested the e-cigs used in our study to avoid the generation of dry puffs," the study authors wrote. "Users confirmed the lack of a dry puff sensation and sufficient vapor production. In addition, the temperature of the aerosol generated was also considered as an indicator of experimental relevance and realism."
The electronic cigarettes were used in combination with a 70% PG/30% VG e-liquid (16mg/ml nicotine concentration).
Researchers analyzed the presence of toxicants per puff and in a relevant manner per µg of nicotine delivered. When comparing the level of carbonyls in tobacco cigarettes, e-cigarette vapor and heated tobacco aerosols, results showed a 77% reduction in carbonyl emissions for the IQOS, and a 99.5% reduction for the two e-cigarette models, compared to the tobacco cigarettes.
"Overall, our data thus demonstrate that, at normal vaping temperatures, carbonyl content in e-cig emissions represents only a small fraction of levels inhaled by users of tobacco products," the study authors wrote.
When measuring levels of polycyclic aromatic hydrocarbons (PAHs), researchers found the eGo-style e-cigarette to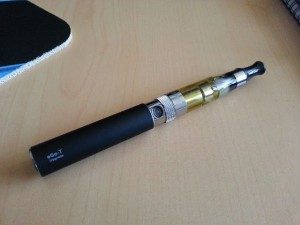 exhibit a reduction of "only" 92.5% compared to tobacco cigarettes. The IQOS actually fared a little better, with a reduction of 94.3%, but the modern vaping device, the ModBox, performed the best, with reductions of 98.5% and 99.2% in both power configurations, which Dusatoir and his team attributed to a better vaporization of the nicotine, compared to the outdated eGo. It's a known fact that modern vaping devices have become very efficient at vaporising nicotine, which apparently also reduces PAH emissions.
Finally, the study also compared the toxicological impact of the three types of aerosols by exposing human bronchial wall (epithelial) cells to them and measuring cell viability as well as markers of oxidative stress and inflammatory responses.
For cell viability, researchers determined the effective dose (ED50) that eliminates half of the exposed cells for each type of aerosols, and the results couldn't be clearer. Only two puffs of cigarette smoke were enough to reach the viability threshold, while the IQOS required 45 puffs. However, for the two vaping devices, the authors wrote that "e-cig vapors did not induce sufficient cell death to calculate an ED50" after 120 puffs.
Oxidative stress in epithelial cells was measured by the ratio of oxidized glutathione (GSSG) to reduced (GSH) levels. Tobacco smoke induced a 2.7 increase in the GSSG / GSH ratio from the first puff, while the IQOS required 12 puffs of aerosol to achieve the same result. Of the tested vaping devices, only the Modbox set at 30W produced a similar change (2.9), but only after 120 puffs.
"This study contributes to a better understanding of heated tobacco products and e-cig emission properties and their related toxicological impacts and provides important data needed for risk assessment purposes, by demonstrating that heated tobacco products might be less harmful than tobacco cigarette but considerably more harmful than e-cig," the study authors conclude.
This insightful research was was supported by the French Institute of Cancer and the French Institute for Public Health Research.
While more studies like this are necessary to confirm its findings, I would say that this qualifies as further proof that vaping is at least 95 percent safer than smoking tobacco.