Dr. Remy Targuetta, pulmonologist at the University Hospital in Nîmes and renowned tobacco addiction expert, believes electronic cigarettes are considerably less toxic than tobacco cigarettes and can help smokers quit.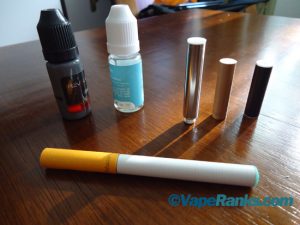 In an interview with France 3, Dr. Targuetta said that if electronic cigarettes have any level of toxicity, they are at least "101 times less toxic than tobacco cigarettes". Every day, he treats dozens of smokers and former smokers, many of which have converted to electronic cigarettes. Their testimonies as well as the tests he has conducted so far have proven to him that not only are e-cigarettes less harmful to our health, but they also help smokers quit.
Inspired by his every day findings, Dr. Targuetta has teamed up with public health experts from France's Institute for Health and Medical Research to create an online survey aimed at e-cigarette users, hoping to get more insight on how these devices affect vapers' lives.
Dr. Remy Targuetta is one of many French pulmonologists and tobacco addiction experts who have shown their support for electronic cigarettes as a less dangerous alternative to smoking as well as an effective cessation tool. The French Government, however, seems to have a different view and has already announced electronic cigarettes use and advertising will suffer the same restrictions faced by tobacco cigarettes.
Source: France 3