We didn't really need scientific research to reach this conclusion, but a study published in the journal Nicotine & Tobacco Research reveals that excessive regulations on electronic cigarettes may impact their effectiveness as a tool for quitting smoking.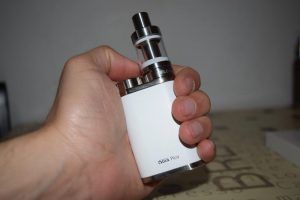 Study authors analyzed data from a longitudinal cohort survey carried out between 2010 and 2014, which involved 1,700 smokers from the US, the UK, Canada, and Australia. At the time that the survey was conducted, the first two countries imposed very few restrictions on the sale and use of electronic cigarettes, while the latter two had already imposed significant regulations.
Comparing respondents' number of quit attempts, the types of smoking cessation aids used and the length of smoking abstinence periods between the four countries, researchers found that quit attempts using electronic cigarettes were more frequent in the countries where regulations were lax. Also, in the US and UK, 73% of quit attempts involving the use of e-cigarettes reported sustained smoking abstinence, while in Canada and Australia only 32% reported the same.
"Compared to unassisted quitting (ie, no medications or ECs), smokers who used ECs for quitting from countries with less restrictive EC policy environments were more likely, whereas smokers who used ECs for quitting from countries with more restrictive EC policies were less likely, to report sustained abstinence for at least 30 days," the study authors found.
According to lead-author Dr. Hua-Hie Yong, "the benefits of ECs for smoking cessation may be limited to those who reside in an environment where there are few restrictions on the retail sale and marketing of ECs."
"Use of ECs in the real world during a quit attempt appears only effective for sustaining smoking abstinence in a less restrictive EC environment suggesting that the benefits of ECs for smoking cessation are likely highly dependent on the regulatory environment," the study concludes.
As a result of their findings, Dr. Hua-Hie Yong and his team added that "developing an appropriate regulatory framework for electronic cigarettes should be a priority so that the benefits of e-cigarettes for smoking cessation can be realized. Where the regulatory environment supports it, given the popularity of e-cigarettes, smokers who are unable or unwilling to quit using current approved methods should be offered the option of using e-cigarettes as short-term aids to quit smoking or replacing smoking with electronic cigarettes for harm reduction purposes."
This was the world's first study to examine the impact of regulatory environment for electronic cigarettes on their real-world effectiveness for smoking cessation, and its results are definitely encouraging, but if the last few years have taught us anything is that legislators and anti-nicotine zealots care very little about facts and real-life evidence, especially when it goes against their interests.
As expected, this research has gotten little to no exposure in mainstream media. The only article I found was on UPI, but I guess that was to be expected for a positive e-cigarette study. However, when someone mentions something bad about vaping, no matter how preposterous or baseless their claims are, the media is all over it…