Public Health France recently published an observational study which shows that using electronic cigarettes can help smokers decrease their daily intake of tobacco cigarettes by more than half.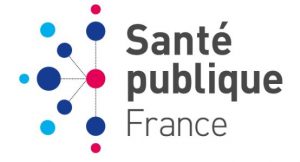 Conducted over a period of six months, between September 2014 and March 2015, the study followed a group of 2057 smokers – 252 of whom were also regular e-cigarette users – aged 15–85 years over a period of six months, in order to asses whether dual use (both smoking and vaping) is associated with subsequent smoking cessation. Unlike other clinical trials, where study participants are asked if they have a desire to quit, are provided with free electronic cigarettes and are closely monitored throughout the course of the research, Public Health France conducted a purely observational study. They just recruited participants through an access panel, and asked them to respond to  a few basic questions, six months later.
At the 6-month follow up, researchers assessed three outcomes:
a minimum 50% reduction in the number of cigarettes smoked per day;
quit attempts of at least 7 days;
smoking cessation of at least 7 days at the time of follow-up.
According to the abstract published in the scientific journal Addiction, researchers found that 25.9% of dual-users had managed to cut down on the number of smoked cigarettes per day, by half or more, compared to just 11.2% of smokers. Dual-users were also more likely to have a quit attempt of at least 7 days, compared to smokers (22.8% versus 10.9%).
However, when it came to smoking cessation, French researchers found no significant difference between dual-users and people who only smoked tobacco cigarettes. At the end of the six month period, 12.5% of dual-users had reportedly quit smoking at least 7 days prior to the follow-up, compared to 9.5% of smokers. So just a 3% difference, which researchers didn't consider significant.
"The study described in this article is an observational study of the progress of smokers in real conditions, and not strictly speaking an efficacy study," lead author Anne Pasquereau said. She and the other authors acknowledge the several limitations of their study, including a single and very short follow-up which may have been "insufficient" to properly assess the effectiveness of electronic cigarettes as a tool for smoking cessation.
The small sample sample of dual-users, compared to that of smokers of tobacco cigarettes is also a major limitation of this research, but, in my opinion, the single greatest flaw is not assessing the participants' desire to quit smoking. I understand that this was a simple observational study, and not strictly an e-cigarette efficacy study, but I still feel that researchers should have only included dual-users and smokers with a clear desire to quit, to get clearer results.
Even with so many limitations, the study published by Public Health France does offer some interesting insights into the effects of electronic cigarettes on smokers, even those with no desire to quit. Over a quarter of dual-users managed to cut their tobacco cigarette intake by more than half, and over a fifth reported at least one 7-day quit attempt during the six-month period. Even if the the main goal of smoking cessation hasn't been achieved, these are still very big improvements for smokers.