The Forum of International Respiratory Societies (FIRS), which includes over 70,000 members worldwide, has recently issued a position statement on electronic cigarettes, asking Governments to place restrictions on the battery-powered devices, or ban them completely.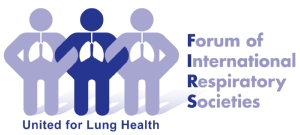 Presented on July 9th, during a meeting in New York City hosted by FIRS and the Noncommunicable Disease (NCD) Alliance, the position statement focused on the potential adverse effects electronic cigarettes could have on human health, the danger posed by nicotine addiction and the need to have e-cigs regulated as either medical devices of tobacco products. The only reference made about the potential benefits of electronic cigarettes was that they have not been well studied.
Here is a list of key points made by FIRS in their position statement:
the safety of electronic cigarettes has not been adequately demonstrated;
the addictive power of nicotine and its untoward effects should not be underestimated;
the potential benefits of electronic nicotine delivery devices, including harm reduction and as an aid to smoking cessation, have not been well studied;
potential benefits to an individual smoker should be weighed against harm to the population of increased social acceptability of smoking and use of nicotine;
health and safety claims regarding electronic nicotine delivery devices should be subject to evidentiary review;
adverse health effects for third parties exposed to the emissions of electronic cigarettes cannot be excluded;
electronic nicotine delivery devices should be restricted or banned, at least until more information about their safety is available;
if electronic nicotine delivery devices are permitted, they should be regulated as medicines and subject to the same evidentiary review of other medicines;
if electronic nicotine delivery devices are not regulated as medicines, they should be regulated as tobacco products;
research supported by sources other than the tobacco or electronic cigarette industry should be carried out to determine the effect of electronic nicotine delivery devices on health in a wide variety of settings;
the use and population effects of electronic nicotine delivery devices should be monitored; and
all information derived from this research should be conveyed to the public in a clear manner.
If you ask me, FIRS has taken the concept of "innocent until proven guilty" and flipped it on its head. Here is an innovative product that, after decades of tobacco dominance, is proving to be a viable alternative for smokers looking to quit, and what are we trying to do? Ban it or restrict it into oblivion, obviously! Who cares if most of the scientific evidence suggests the dangers posed by electronic cigarettes compared to that of analogs is negligible, or that hundreds of thousands of ex-smokers worldwide are reporting significant health improvements after switching to vaping, right?
They claim that the safety of electronic cigarettes has not been adequately demonstrated, and that its role in tobacco harm reduction and smoking cessation have not been well studied. We definitely a long way to go before we can claim to know everything we need to about the effects of e-cigarettes, but we are off to a good start. There have been independent studies done on the effects of e-cigarettes on the human lung function, the heart, blood cells, etc, which have all showed that if they pose any kind of danger, it is minuscule compared to that posed by smoking tobacco.
E-cigarettes were invented little over a decade ago, and entered the US market in 2008, there is no possible way to study their long-term effects on human health. Does that mean we need to deprive people wanting to quit smoking of the only alternative that actually worked for them, or impose harsh regulations that are only meant to make e-cigarettes useless and hinder technological innovation?
There hasn't been a single report of serious medical conditions linked to the use of electronic cigarettes, but millions are dying due to smoking-related illness every year. Nobody knows this better than the esteemed members of these lung societies, and yet, instead of supporting electronic cigarettes and getting people off tobacco, they prefer to see them banned and their users sent back to smoking cigarettes. That's the only option they have really, since nicotine replacement therapy has a success rate of around 2%.
Regarding the issue of nicotine, this controversial substance has been studied for decades, and studies have proven it's nowhere near as dangerous as some people would have you believe. Yes, it's highly addictive, but nicotine, unless consumed in huge quantities, is not lethal. It does not cause cardiovascular or lung diseases, it is not a carcinogen, and actually has a series of beneficial effects on our health – it increases concentration and motor skills, it's a known appetite suppressant and its consumption may decrease the risk of developing Parkinson's disease. It may be classified as a poison, but it's not a poison 'per se'.
Mitch Zeller, director of the FDA's Center for Tobacco Products has recently declared that the agency is trying to look at nicotine differently, and get passed the stigma associated with it. "Nicotine is the very same compound FDA has approved for over 30 years as a safe and effective medication," Zeller said at a recent Legacy Foundation Warner Series webinar. "People are dying from tobacco-related diseases, from the smoke particles, not the nicotine. It's a challenge to all of us. Can we start to take a different look at this? It's time to take an honest look at the role of nicotine. The FDA's first and, I admit, long overdue step was deeming". Apparently, lung doctors don't share his views.
The Forum of International Respiratory Societies is an organization made up of the world's leading respiratory societies, including the American Thoracic Society, the Asociación Latinoamericana del Thorax, the American College of Chest Physicians, the Asian Pacific Society of Respirology, the European Respiratory Society, the International Union Against Tuberculosis and Lung Disease, and the Pan African Thoracic Society. Needles to say, it's opinion matters to policy makers, and it's a shame they chose to oppose electronic cigarettes. If these devices end up harshly regulated, it could cost the world millions of lives, and I fail to see how that can be considered a victory for public health…