The American Cancer Society recently issued a statement updating its position on electronic cigarettes. In light of the current available scientific evidence, the ACS acknowledges that e-cigarettes are less harmful to human health than tobacco cigarettes and that they have proven successful in helping smokers quit. Furthermore, it recommends that physicians encourage all smoking cessation aids, including electronic cigarettes.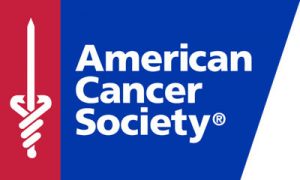 This change of position is kind of a big deal, especially considering how the relationship between the American Cancer Society and vaping has evolved over the last nine years. In 2009, it advocated for the total removal of vapor products from the market, and in 2011 it called electronic cigarettes a grave danger to public health. Three years later, the ACS softened its stance on the use of electronic cigarettes by smokers, saying that it was a complicated issue and that more research on the health impact of vaping was necessary. Earlier this month, the ACS once again revised its position, acknowledging that e-cigarettes were less dangerous than tobacco cigarettes.
"Combustible tobacco products, primarily cigarettes, are the single greatest cause of cancer and kill about 7 million people worldwide each year.  In the United States, 98% of all tobacco-related deaths are caused by cigarette smoking," the American Cancer Society states. "Based on currently available evidence, using current generation e-cigarettes is less harmful than smoking cigarettes, but the health effects of long-term use are not known."
Despite favoring "FDA-approved cessation aids that have been proven to support successful quit attempts", the American Cancer Society realizes that they are not always effective in helping people quit, and that some smokers are not even interested in trying them, opting instead for e-cigarettes. For the first time ever, the ACS recommends that clinicians support smokers attempting to quit with the help of electronic cigarettes, instead of discouraging them.
"The ACS recommends that clinicians support all attempts to quit the use of combustible tobacco and work with smokers to eventually stop using any tobacco product, including e-cigarettes," the new ACS statement reads. "Some smokers, despite firm clinician advice, will not attempt to quit smoking cigarettes and will not use FDA approved cessation medications. These individuals should be encouraged to switch to the least harmful form of tobacco product possible; switching to the exclusive use of e-cigarettes is preferable to continuing to smoke combustible products.  Of course, these individuals should be regularly advised to completely quit using all tobacco products."
The American Cancer Society discourages "the concurrent (or "dual") use of e-cigarettes and combustible cigarettes, a behavior that is far more detrimental to a person's health compared to the substantial health benefit of quitting smoking".
In regards to policy, the American Cancer Society "recommends implementing polices and public health measures known to prevent the initiation and use of all tobacco products, including appropriate taxation, retail policies (e.g., raising the minimum age of purchase to 21), tobacco and e-cigarette aerosol-free policies and funding of evidence-based prevention and cessation programs" and emphasizes the need that "every effort be made to prevent the initiation of e-cigarettes by youth".
The ACS also encourages the Federal Drug Administration to regulate all tobacco products – including e-cigarettes – to the full extent of its authority, but recommends determining the absolute and relative harms of each type of product, instead of treating all tobacco products the same.
"The FDA should assess whether e-cigarettes help to reduce tobacco-related morbidity and mortality, and the impact of marketing of e-cigarettes on consumer perceptions and behavior," the ACS write in its statement. "Any related regulatory regime should include post-marketing surveillance to monitor the long-term effects of these products and ensure the FDA's actions have the intended health outcome of significantly reducing disease and death."
Although the American Cancer Society remains conservative in regards to electronic cigarette use, its change in position compared to the year 2009 is quite significant. Unfortunately, as it's almost always the case with positive news relating to vaping, news outlets seem completely uninterested in covering it.
Apart from a few vaping-related websites and blogs, I was unable to find any kinds of online news coverage on the recent American Cancer Society statement on electronic cigarettes. How is it that whenever someone so much as hints that e-cigarettes are just as dangerous as smoking or are ineffective in helping people quit, news outlets are all over it, but when a reputable organization like the American Cancer Society has a something positive to say for a change, they couldn't care less?