A new study recently presented during the 2014 European Respiratory Society congress, in Munich – the world's biggest respiratory meeting – suggests using electronic cigarettes may cause serious respiratory conditions like asthma and emphysema.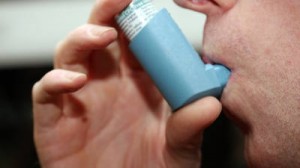 Entitled "E-cigarette exposure induces pathological responses that result in lung tissue destruction and airway hyper reactivity in mice", the study developed an in-vivo model of e-cigarette exposure on mice, using a small animal nebulizer. Several groups of rodents were exposed for 1 hour a day, 5 days a week, for 4 months, to either nebulized PBS (phosphate buffered saline), vehicle (50% propylene glycol/50% vegetable glycerin), e-cigarette liquid containing 18 mg/ml nicotine in 50%PG/50% VG or e-cigarette liquid containing 36 mg/ml nicotine in 50% PG/50% VG.
After examining the mice, the team of American scientists found that exposure to e-cigarette vapor with nicotine increased lung cytokine and protease expression, mucin staining in the airways, caspase 3/7 activity in the tissue and TUNEL staining in the lung parenchyma. In addition, e-cigarettes induced emphysema and airway hyperreactivity while the vehicle had no effect.
In the abstract published on the official website of the European Respiratory Society researchers concluded that this study shows for the first time that e-cigarette exposure causes asthma and emphysema in vivo.
Unfortunately, this is all the information we have on this study so far. Although its findings are alarming, I think we should all wait for more detailed explanations of its findings and how the actual research was conducted before freaking out. I would personally also like to see an analysis of the study by experts like Prof. Carl Phillips or Prof. Michael Siegel. Strangely enough, these findings completely contradict the finding of a previous research that found smokers who switch to e-cigarettes experience improvements of their symptoms and general lung functions.
This is just one of several e-cigarette studies presented at the European Respiratory Society congress. A team of researchers in Estonia conducted research that apparently shows electronic cigarette use causes changes to cells in the lungs similar to those caused by smoking, but there were also studies which found that the devices could be used as a successful quitting aid.
Despite criticism from reputed tobacco health experts regarding the World Health Organization's 'alarmist' report on electronic cigarettes, The European Respiratory Society has officially stated that it agrees with the WHO recommendations "and believes that a strong regulatory framework is required in particular to protect children, young people and non‐smokers". The ERS confirmed that it is opposed to the use of unregulated electronic cigarettes because "while the short‐term negative impact on health appears not as great as tobacco cigarettes, the long‐term effects of e‐cigarettes are not known". According to the official statement of the organization, "as a society grounded in scientific principles, ERS believes that the precautionary principle should be applied when scientific evidence is inconclusive". Meanwhile, smoking causes more than 5 million deaths per year, worldwide. There is nothing inconclusive about that…