In the world's first ever study to examine the much-contested  theory that electronic cigarettes are a dangerous gateway to smoking, Dr. Theodore Wagener, from the University of Oklahoma Health Sciences Center, found only one young person who began nicotine use with e-cigarettes and later moved on to tobacco cigarettes, out of a sample of 1,30o college students.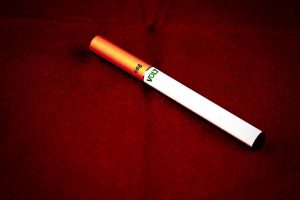 Last month, the US Center for Disease Control and Prevention (CDC) warned that electronic cigarette use was on the rise among minors and young adults, and suggested vaping could be a way of getting people hooked on nicotine and opening the way to smoking. Their data showed that in just one year the number of kids in grades six through twelve who had tried cigarettes had doubled from 3.3 percent to 6.8 percent. Among the 2.1 percent who said they were current e-cigarette users, more than three-quarters of them admitted to also smoking tobacco cigarettes. The results of this research made the rounds online last month, fueling the efforts of e-cigarette opponents and once again putting e-cigs in a bad light. However, as Dr. Michael Siegel noted on his Tobacco Analysis blog, the CDC failed to mention that most of the young people who experimented with electronic cigarettes had already tried tobacco cigarettes. Furthermore, according to a series of surveys published in the journal Addictive Behaviors, the use of electronic cigarettes among non-smoking youth is extremely low. In a survey conducted in February of 2010, out of 1,729 students, the total number of nonsmokers who had experimented with e-cigarettes in the past 30 days was 2. In October 2010, a second survey showed that out of 1,702 non-smoking students, only 5 had tried e-cigs in the past month, and in June 2011, out of 1,345 surveyed students, 5 had tried e-cigarettes in the last 30 days.
But to prove that e-cigarettes are really not the dangerous gateway to smoking some organizations make them out to be, a study focused on this hypothesis was needed. As it happens, Dr. Theodore Wagener, assistant professor of general and community pediatrics at the University of Oklahoma Health Sciences Center, in Oklahoma City, recently completed such a study and found that electronic cigarettes don't appear to push teens to tobacco. "It didn't seem as though it really proved to be a gateway to anything," Wagener said during at a meeting of the American Association for Cancer Research, where he presented his findings.
Researchers surveyed 1,300 students about their tobacco and nicotine use, and only 43 of them said their first nicotine product was an e-cigarette. Of these, just one person said they went on to smoke regular cigarettes. "This study provides preliminary evidence that electronic cigarettes are not currently serving as a major gateway to cigarette smoking, Dr. Michael Siegel writes. "Of course, more studies of this nature, as well as longitudinal studies, are necessary to firmly answer this question. And importantly, this only reflects the current situation and things can change at any time. It is important that we remain vigilant and closely monitor youth electronic cigarette use over time."
The issue of electronic cigarettes introducing youth to tobacco smoking is not to be taken lightly, and we should remain vigilant, but at the same time, we should not jump to conclusions – like the CDC Director Dr. Thomas Frieden did when he announced in the media that e-cigarettes ARE a gateway to smoking – and make sure policies have a solid scientific base.
Source: Health Day