A new study released by UK anti-smoking charity Action on Smoking and Health (ASH) has found no evidence that electronic cigarettes encourage children to take up smoking.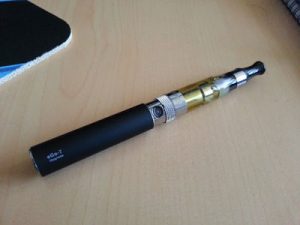 Out of the 2,000 children aged 11 – 18 surveyed for the ASH study, just under 10% have ever tried an electronic cigarettes. The fact that in 2013 a similar survey showed that only 7% of children in the UK had ever used an e-cig might sound alarming, however, researchers also found that e-cigarette usage appears to be closely linked to smoking behavior. Out of the 1.8% young people classified as 'regular' or 'occasional' e-cigarette users, 90% of them already smoke tobacco cigarettes.
The study also found that 98% of children who responded that they had never smoked analog cigarettes had never tried electronic cigarettes either. Over 90% of youths who have never used e-cigarettes said they have 'no intention' of doing so in the future. Overall, 90% of young people surveyed said they had never tried e-cigarettes, although 80% of them were now aware of them.
"One of the current – legitimate – anxieties is that young people will use electronic cigarettes as a route into nicotine and go on to using tobacco, which we know kills one in two long-term users. There are concerns that the widespread use of electronic cigarettes might influence youth behavior and lead them towards smoking," ASH director of policy, Hazel Cheeseman, told Nursing in Practice magazine. "But this study should reassure the public that we don't have the evidence for that at the moment. The use in young people is very low – there's a growing level of experimentation but it doesn't seem to be translating into large numbers of people using them. We're just not seeing kids who have never smoked taking up electronic cigarettes."
The data compiled by Action on Smoking and Health and analyzed by Public Health England also revealed that close to a quarter of current smokers surveyed in 2014 thought electronic cigarettes were more harmful or just as harmful as analogs. However, scientific evidence clearly shows e-cigarettes are much safer than tobacco cigarettes, so it's clear that the anti-vaping propaganda machine is working much better than we'd hoped. "There has been a big public debate about electronic cigarettes over the past year, and it's interesting that our young people are getting messages about relative harm that might not be quite accurate," Cheeseman said.
The findings of this recent ASH study once again show that vaping is not a gateway to smoking, as most anti-e-cigarette zealots would have us believe. It all started last year, when the US Center for Disease Control and Prevention warned that e-cigarette use was on the rise among minors and young adults, without mentioning how many of those surveyed had already tried tobacco cigarettes. Scientists like Dr. Michael Siegel debunked their claims, but with virtually every major news site in the internet spreading the CDC's findings, the whole thing just snowballed out of control.