Smoking has been identified as a cause for life-threatening heart diseases a long time ago, but little is known about the effects electronic cigarette use has on the human heart. A team of Greek doctors at the Onassis Cardiac Surgery Center recently conducted a study, comparing the effects vaping has on acute heart function, compared to smoking.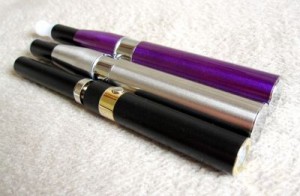 Doctor Konstantinos Farsalinos and his team performed echocardiographic examinations on 36 healthy smokers, before and after smoking a tobacco cigarette, and on 40 vapers, before and after using an electronic cigarette for seven minutes. In order to be selected as test subjects for the study, smokers had to be smoking at least 15 cigarettes a day, for at least 5 years, while vapers had to be using e-cigarettes with medium nicotine strength, for at least one month. After measuring several parameters, scientists concluded that while tobacco cigarettes caused a delay in myocardical relaxation, as well as other adverse effects, e-cigarette use had no immediate acute effects on the heart function.
"The purpose of this study was to examine the immediate effects of electronic cigarette use on left ventricular (LV) function, compared to the well-documented acute adverse effects of smoking," the study authors wrote in its abstract. After interpreting their findings, they concluded that "this study provides the first clinical evidence that electronic cigarettes have less acute adverse effects on myocardial function when compared to tobacco cigarettes."
It's fair to note that the study recently published in the BMC Cardiovascular Disorders Journal was relatively small in scale, but it's results should at least encourage other scientists to investigate the effects of electronic cigarettes on the myocardical function. This, believe it or not, was the first test of its kind, and although largely ignored, so far, at least by mainstream media, it is apparently the only scientific evidence we have.
While I don't expect such positive medical studies to actually make a difference in the way electronic cigarettes are going to be regulated around the world, not with so many billions of dollars in taxes and profits at stake, but as an e-cigarette user, I'm always happy when science confirmed something I've been aware of ever since I made the big switch – that electronic cigarettes are indeed a lot less harmful than tobacco analogs.
via Tobacco Analysis