The results of a recently published study on the effects of electronic cigarettes on coronary microcirculation support the theory that the popular devices are significantly less harmful than tobacco cigarettes.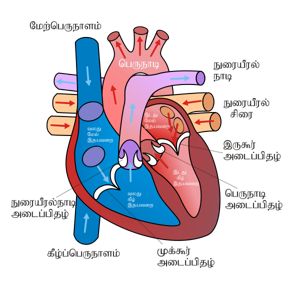 The small-scale research presented at European Society of Cardiology 2013 Congress, in Amsterdam, the Netherlands, was conducted by a team of scientists led by Dr. Konstantinos Farsalinos of the Onassis Cardiac Surgery Center, in Kallithea, Greece. The presented analysis compared the coronary flow velocity reserve (CFVR) and coronary vascular resistance index (CVRI) in 60 test subjects. According to HeartWire, "thirty subjects were current smokers; in this group, CFVR/CVRI was measured in response to adenosine administration, 20 to 30 minutes after smoking two cigarettes and after using an electronic cigarette. Another 30 patients, made up of patients who had had their last cigarette at least one month previously, underwent the same tests, 20 to 30 minutes after using an electronic cigarette. Nonuse of cigarettes in this group was confirmed via testing of carboxyhemoglobin levels." Dr. Farsalinos showed there were no differences in CFVR and CVRI following e-cigarette use both in the nonsmoking group and in the group of smokers who were also studied after trying the e-cigarette. Smokers, on the other hand, saw a 16% decrease in CFVR (p<0.001) and a 19% decrease in CVRI (p<0.001) 20 to 30 minutes after smoking two tobacco cigarettes.
"The electronic cigarette is not a product that is recommended for everyone as a new habit, it is recommended for smokers as an alternative to smoking to reduce consumption or to quit," Farsalinos said. "It is not for the general population; that should be clear. This study adds to currently available evidence that supports that electronic cigarettes are significantly less harmful compared with tobacco." The Greek doctor, a known supporter of electronic cigarettes as a means of quitting smoking, also stressed the need of long-term studies to determine the effects of e-cigarettes on the human body.
Doctor Chen Chen-Huan, of the National Yang-Ming University, in Taipei, Taiwan, contested the results of the study because researchers did not measure microcirculatory response immediately after use of the electronic device. Dr. Farsalinos said this was in order to avoid measuring the direct effects of nicotine.
Regarding the presence of dangerous chemicals in e-cigarette vapor, Konstantinos Farsalinos acknowledged  that the devices do emit low levels of of harmful substances in addition to nicotine. "Both formaldehyde and acrolein have been found," he said. "They are produced in the heating and evaporation process, so they are not present in the liquid, but in the vapor. But the levels in electronic cigarettes are from 10 to 400 times lower compared with tobacco. The same was observed with nitrosamines, which are approximately 500 to 1000 times lower compared with tobacco cigarettes." His statement contradics those of scientists from the National Consumers' Institute who claim electronic cigarettes contain dangerous compounds in levels close to those measured in tobacco cigarettes. Dr. Farsalinos says the amounts of formaldehyde and acrolein in e-cig vapor are significantly lower than those found in analogs, and " most likely it would be beneficial for smokers to switch to electronic cigarettes if they cannot quit by other methods."
Photo: MesserWoland
Source: HeartWire (registration required)