New Zealand's Ministry of Health has announced a campaign promoting electronic cigarettes as a safer alternative to tobacco cigarettes in an effort to encourage smokers to quit the habit.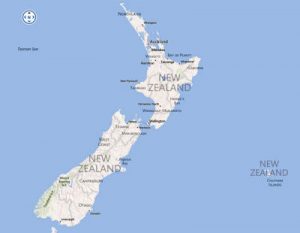 The campaign, scheduled to be launched in August, marks a significant change in the Government stance on vaping. The Ministry of Health has so far been cautious in regards to electronic cigarettes, and its website currently states that it "does not have enough evidence to recommend vaping products confidently as a smoking-cessation tool", but now acknowledges that there is substantial scientific evidence that using e-cigarettes is safer than smoking.
"There is scientific consensus that vaping is significantly less harmful than smoking. It is likely vaping can also be used to stop smoking but the evidence is still emerging," a spokesperson for the Ministry of Health told Stuff.co.nz. "A number of large studies are underway and more information will be available over the next year."
The spokesperson added that vaping "is intended to be a safe gateway for smokers wanting to transition from cigarettes".
According to Smokefree NZ, 13 percent of New Zealand adults smoke daily, down from 25 percent in 1996-1997. Still smoking is still prevalent among several demographics, the most worrisome of which is Maori women, of whom 37 percent smoke tobacco, followed by Maori men, at 30 percent. New Zealand's national smoking rate is estimated to be around 13.8 percent.
Ben Youden, a spokesman for Action on Smoking and Health (ASH) New Zealand, also acknowledged that "the scientific consensus is vaping is 95 per cent less harmful that smoking cigarettes," and also emphasized the financial incentive to switch from smoking tobacco to vaping.
"Over a year, vaping will cost about 10 per cent of what that person would have spent on cigarettes," Youden said.
Meanwhile, in neighboring Australia, Government remains tough on electronic cigarettes. Their sale is still illegal in the land down under, so Australians' only real option is to buy vaping supplies from online vape stores that are based outside of Australia, yet serve the Australian market.