The UK remains one of the most vibrant vaping markets in the world, but it is not immune to the global scaremongering around electronic cigarettes, and new data shows that the number of vapers in the island nation has started dropping for the first time ever.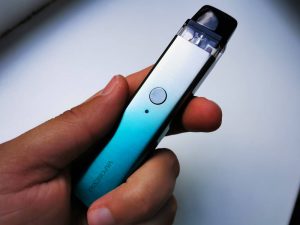 British charity Action on Smoking and Health (ASH) recently published the results of its latest yearly survey, which monitors the use of tobacco and electronic cigarettes in the United Kingdom, and reported a drop in the number of vapers for the first time ever. Data shows that the number of e-cigarette users in Britain has dropped by 400,000 in just one year, going from 3.6 million in 2019, to 3.2 million in 2020.
"About a third of smokers have never even tried an e-cigarette and less than 20 per cent are currently using one," Deborah Arnott, ASH's chief executive, said. "If many more smokers could be encouraged to give e-cigarettes a go, the latest evidence indicates that many more might successfully quit."
Action on Smoking and Health blamed a misguided belief that vaping is just as bad as – if not worse than – smoking, a notion that has been pushed by e-cigarette opponents and propagated by the mainstream media for years. Unfortunately, despite growing scientific evidence that electronic cigarettes are considerably less harmful than tobacco cigarettes, the constant misinformation is obviously yielding results.
According to the 2020 ASH survey, only 39 percent of smokers in Britain believe vaping is less harmful than smoking, and only 17.4 percent of them reported having used one, compared to 17.6 of smokers in the 2014 survey. The charity claims that it's now up tp health professional to inform smokers of the benefits of switching to e-cigarettes.
"Health professionals have an important role to play. They can give smokers the confidence to try an e-cigarette, by letting them know that they can help them manage cravings and that they are a much safer alternative than continuing to smoke," Deborah Arnott said.
Dr Ruth Sharrock, Respiratory Consultant, Queen Elizabeth Hospital in Gateshead, told Chronicle Live that she is seeing patients with smoking-related conditions every day, and that vaping could help reduce the number of smokers in the UK.
"Many have never tried using e-cigarettes, despite there being growing evidence that this might be a more successful way to reduce harm from tobacco for smokers who have failed with other quit methods," Sharrock said. "I urge them to try to switch and reassure them that the risks are vastly reduced compared to the fact that half of cigarette smokers die from a smoking related disease."
Sadly, it seems that public perception of vaping is changing for the worse even in countries where Governments and public health organizations are actively promoting e-cigarettes as a less dangerous alternative to smoking. Personally, I think we only have media scaremongering to thank for that…