Researchers at the Center of Excellence for Harm Reduction in Italy have conducted a study that confirms the antibacterial properties of e-liquids, both in liquid and vapor forms.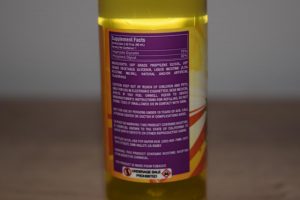 Propylene glycol (PG), and vegetable glycerol (VG), the two main e-liquid ingredients, were already known to be extremely effective as bactericide, with PG having been used as a disinfectant in healthcare facilities for several decades, and VG still being used an antibacterial today. Still, there have been instances where controversial studies or e-cigarette opponents claimed that vaping actually strengthened life-threatening bacteria and could leave the lungs vulnerable to infection.
Now, a team of researchers from the Center of Excellence for Harm Reduction, a non-profit founded by Professor Ricardo Polosa, a respiratory physician at the University of Catania and internationally recognized expert on tobacco harm reduction, have conducted a preliminary study that confirms the antibacterial properties of e-liquid ingredients, and of e-liquid itself.
"Our study confirms long-known effects on PG and VG, i.e. their antimicrobial effects. Vaporized PG, in fact, was already used over 50 years ago as a disinfectant in healthcare settings, while VG is still used today as an antibacterial in many food and pharmacological preparations," study author Massimo Caruso told Sig Magazine.
To evaluate the antibacterial properties of e-liquids, scientists exposed seven types of bacterial strains – Klebsiella pneumoniae, Staphylococcus aerus, Pseudomonas aeruginosa, Acinetobacter baumannii, Escherichia coli, Enterococcus faecalis and Sarcina lutea – to four types of commercially-available e-liquid with or without flavorings, two with nicotine (18 mg / mL) and two without nicotine. All formulations had a 50:50 PG/VG ratio.
Flavorings used in the study were menthol, vanillin, trans-anethole and eucalyptol, and results showed that they significantly increased the antibacterial activity of PG and VG and how they worked in synergy with nicotine showing antioxidant activity.
"It is important to underline that our study is not directly related to the normal use of the electronic cigarette, but we are already working to explore the effects on bacterial strains of the same aerosolized products from commonly used electronic devices," Virginia Fuochi, researcher for the Department of Biomedical and Biotechnological Sciences of the University of Catania, said.
The vitality test in human lung cells A549 also showed a dose-dependent inhibition of cell growth, providing important evidence for new investigative approaches to clarify the different sensitivity of human cells as well as bacterial cultures to e-liquids, as well as to nicotine and flavors.
This preliminary study provides important evidence that should be considered in further investigative approaches, Fuochi added. "In fact, further studies are needed with more complex models that use e-cigarette vapor and which should include the exposure of bacterial strains and human cells on samples of former smokers and e-cigarette users."