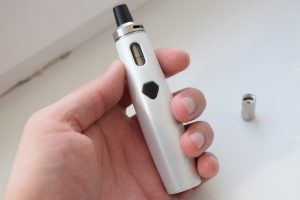 Before pod systems were eve a thing in the vaping world, all-in-one (AIO) devices were the best option for casual vapers. They were easy to use, had great battery life and the performance wasn't too shabby either. Then the
Read More...
The VAIO 75 TC is an all-in-one (AIO) vaporizer from VaporFi, one of the oldest brands in the vaping industry. The American company has been making a push into the advanced mod market since late 2016, and the VAIO 75 plays a very important part in this venture, It comes with all the features...
Read More...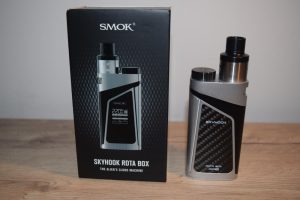 What do you get if you combine the popular SMOK Alien mod and the new Skyhook RDTA? That would be the SMOK Skyhook RDTA Box, a new all-in-one device that features a maximum power output of 220W, a rebuildable atomizer and a built-in e-liquid reservoir with a capacity of 9 ml. It's essentially the...
Read More...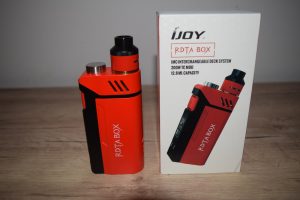 The iJoy RDTA Box is an all-in-one vaping device designed by Chinese manufacturer iJoy in collaboration with popular YouTube reviewer VapingWithTwisted420. It features a massive 12.8 ml e-liquid tank, 200W maximum power output, interchangeable RDA build decks, as well as temperature control and...
Read More...