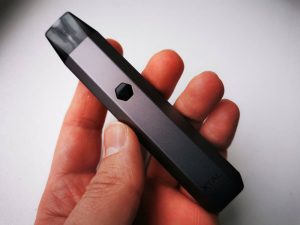 Despite the advent of pod mods, simple pod systems remain the most popular type of vaping device on the market, so it's no surprise that new companies are still entering the market. One relatively new player is ZQ Vapor, a Chinese company specializing in simple to use vape pods aimed at smokers and...
Read More...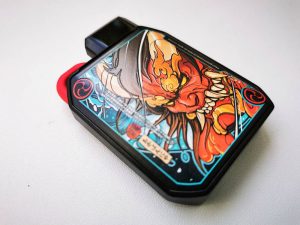 After testing the vape market with a 230W dual-battery mod, Chinese manufacturer Vapelustion is getting into the pod system game with a beginner-friendly vape pod that stands out primarily through its unique, manga-inspired look. Let's take a look at the Vapelustion Hannya Nano:
Read More...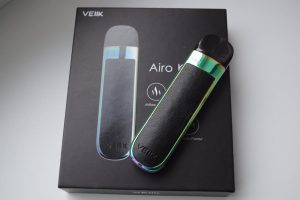 The VEIIK Airo is an open pod system featuring an elegant design, leather-imitating panel stickers, a 360mAh built-in battery, 2ml pods and a simple to use air-activated switch. The Airo is a beginner-friendly vaping device aimed at casual vapers and smokers looking for an alternative nicotine...
Read More...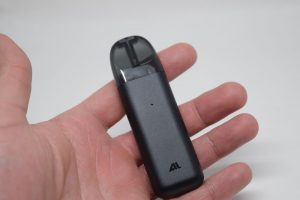 Following the moderate success of its Diamond VPC pod mod, Chinese manufacturer iJoy is once again targeting beginner and casual vapers, this time with a more traditional pod system. The...
Read More...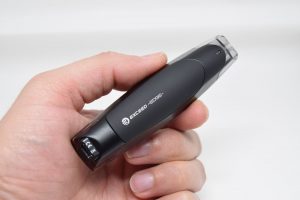 We're currently witnessing a renaissance of mouth-to-lung vaping, with manufacturers engaged in a sort of arms race to produce the best, most attractive MTL device they can. New pod and cartridge devices aimed at beginners and causal vapers are being launched virtually every day, and today we're...
Read More...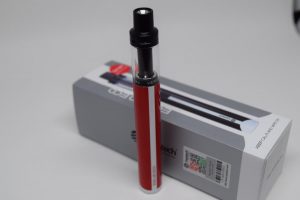 The Joyetech eGo AIO ECO is a simple all-in-one vaping system aimed at smokers looking to quit. It does a very good job of emulating the draw on a tobacco cigarette and it is optimized for high-nicotine or nicotine salt e-liquids to efficiently satisfy users' nicotine cravings. So if you or someone...
Read More...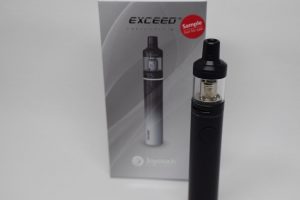 When it came out, the Joyetech eGo AIO was widely considered the best starter-level vaping device on the market, but that was nearly 2 years ago. That's a long time in this industry, and even though the eGo AIO remains very popular, Joyetech decided that it was time for a new and improved version...
Read More...
The Suorin Air is a stylish vape pod designed for beginners and smokers looking for an alternative. This all-in-one device is designed by Chinese company Goldreams Technology and allegedly manufactured by Foxconn, the world's largest contract electronics manufacturer, with clients like Apple,...
Read More...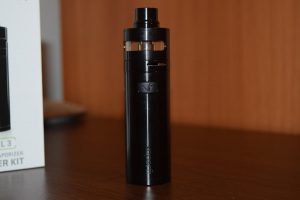 The VaporFi Rebel 3 is one of the most confusing vaping devices I have ever seen - it looks like a compact mechanical mod, but it's actually a beginner-friendly all-in-one device that comes with all the built-in protections of a regulated vaporizer. That's not a bad thing at all, in fact, it's this...
Read More...